2020 XBIZ Awards Cam Category Recap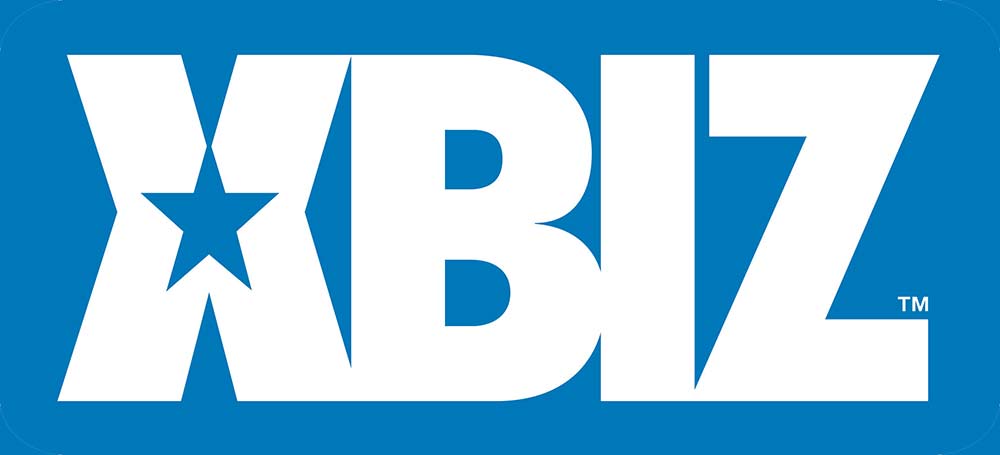 Springtime means a lot of different things to different people: flowers blooming, temperatures getting warmer, and, in normal times, clothing getting skimpier. While 2020 is certainly not normal, given the ongoing coronavirus problems facing the entire world, many of us take solace in the escapism and enjoyment we get through adult entertainment. Spring also usually means the celebration of the adult industry, through a variety of adult industry awards shows, galas, conventions, and events. In 2020, some of these managed to take place prior to the pandemic, though others have been postponed or cancelled.
The XBIZ Awards were able to make it in under the wire, with a January 16th date in downtown Los Angeles, California. Hosted by performer, director, and cultural crossover star Stormy Daniels, and presented by MyFreeCams, the 2020 XBIZ Awards saw nominees and winners in over 150 categories come together for a star-studded night of fun and celebration. Among those many categories were a handful focused on webcam and cam-related sites, studios, and performers.
We thought it would be appropriate to take a closer look at those winners, especially now. Being stuck at home, many people are seeking a human connection through something more intimate than traditional porn (though that's still great too), and might be experimenting with cam sites for the first time. Still others who have lost their jobs may be looking to get into camming to supplement their income. Regardless of the reason, it's always nice to celebrate the best and brightest in the webcam world. So, to that end, let's recap the cam categories, nominees, and profile the winners from the 2020 XBIZ Awards!
The Purpose of Adult Industry Awards
Adult industry awards, like those in any industry, have a few simple purposes. For the companies and performers within the industry, it's a way to celebrate the industry, each other's work, and professionally "compete" with others. It's also an effective form of PR, to put rising stars on the map, and provide a boost in awareness and traffic to those who are nominated or win. From the standpoint of the public, awards shows and galas are a great way to learn about new sites, performers, technology, products, and services that you might otherwise miss. Effectively, it's a win-win for everyone involved.
There's also no doubt that most everyone enjoys a party, and major awards shows tend to put on very good ones. It's odd, of course, to see many of your favorite naked performers wearing formal wear and being decidedly not naked. The upside is these kinds of events really help to mainstream adult entertainment, and show it off in a positive, professional light. Hopefully, that helps to move the needle among the general public's mindset so that sex work can be seen as legitimate, real work, worthy of dignity, respect, and protection, providing real value to the economy and society.
About the XBIZ Awards
The XBIZ Awards are considered the largest and most wide-ranging adult entertainment awards today. Started in the early 2000s, they have been progressively adding more and more categories that showcase the depth and scope of the multi-billion-dollar adult entertainment industry. XBIZ itself is well known as a leading source of industry news and updates, both through their main XBIZ site, along with three trade publications – XBIZ World, focused on the digital market; XBIZ Premiere for retail; and XBIZ Sensuals for the adult products market. Effectively, they are a one-stop-shop for all of the trends, news, and information about the adult entertainment industry as a whole, whether you are a performer, studio, sex toy company, or a consumer.
XBIZ hosts a handful of other events aside from the XBIZ Awards, including conventions and expos. Though the Adult Video News (AVN) Expo and Awards may have more pop-culture cachet, the XBIZ Awards are much more comprehensive and inclusive. As the Los Angeles Times puts it, "The XBIZ Awards celebrate both the performances and infrastructure that have made adult entertainment a multi-billion dollar industry." Aside from cam-specific awards shows, XBIZ has been one of the most progressive about adding cam sites, studios, and performer categories to their awards roster, and covering cam-related news and information in their publications.
What About Other Awards Shows?
As mentioned above, there are certainly other awards shows out there, some of which may be more well-known. In our opinion, however, none are quite as meaningful within the whole cross-section of the industry as the XBIZ Awards. With that said, we originally planned to feature several other awards shows, nominees, and winners in a larger article on the topic. However, for a variety of reasons (some of which are, regretfully, coronavirus-related), we had to change those plans.
Many other awards shows are far more specific to a certain segment of the adult entertainment industry or a particular niche within the market. Here are some thoughts and information on some of the other top awards shows out there, and whether or not their 2020 nominees and winners might pop up in future articles on our site.
Adult Video News (AVN) Awards, which are focused mostly on studio porn, performers, directors, and companies. There are very few cam-related categories, and only within fan voting. While they're always worth a watch, and just as prestigious for studio performers – if not more so – than the XBIZ Awards, they leave out a big chunk of the current adult content market, and aren't well-suited to our cam-specific site.
Transgender Erotica Awards (TEA), obviously focused on transgender content, performers, studios, etc. They are more inclusive of webcam sites and other aspects of trans-related adult entertainment. However, they did not get held this year before the pandemic lockdown in California, and are still indefinitely postponed. Later this year, if they are held, we may feature the results as they relate to cam categories, just as we have done with XBIZ here.
Live Cam Awards (LCA), a relatively new award program that has only been around for about 6 years, focused exclusively on the webcam site category. We plan to feature this award show and the nearly 4 dozen categories they recognize in the future. It is worth noting, however, that they take place in Europe, with many of the nominees, winners, and categories relating towards more Euro-centric companies and performers. Since our site is predominately for the North American audience, the XBIZ Awards seemed a logical jumping-off point for these kinds of articles.
Whether or not we write more articles like this will greatly depend on how popular this one turns out to be. So, why not give us some feedback? Follow us on Twitter at @adultcam_review and share your thoughts on what content you want to see in the future!
With all of that said, let's get to the 2020 XBIZ Awards cam category contenders and winners!
2020 XBIZ Awards Cam Category Nominees and Winners Feature by Category
Cam Site of the Year
Nominees:

Site Address: myfreecams.com
Our Review: MyFreeCams Review
Our Review Score: 5/5
It's no surprise to us that MyFreeCams scored the top spot for Cam Site of the Year at the XBIZ Awards. It ranks very highly on our list as well (#2 on our list of the Top Cam Sites across all categories). MyFreeCams offers both free and premium content, and is one of the sites where you can get the most for free or at a very low cost (tip-based shows being extremely popular). Tokens are reasonably priced for some private fun, and private show costs are fixed, not set by the models, so you can get a lot for your money at MFC. It has a vibrant and active user community, thousands of models on at any one time, and numerous options for intimate fun to suit any budget.
Don't let the somewhat dated-looking interface fool you – MFC has a lot going on under the hood. The tech is good to excellent, with a lot of options to customize your browsing and searching for models. There's also the related MFC Share site, serving as a platform for models to share recorded content with customers. The mobile experience on MFC is also exceptional.
MyFreeCams has been around since 2002, and is one of the original players in the live sex cam space. A full range of options, including interactive toys, multi-stream viewing, Cam2Cam, and multiple types of premium shows make MFC an easy site to recommend to both newbies and veterans of adult sex cam sites.
Gay Cam Site of the Year
Nominees:
CAM4 - WINNER
CamBoysLive

Site Address: cam4.com
Our Review: CAM4 Review
Our Review Score: 4.5/5
CAM4 is a great all-around cam site, with some truly amazing models, good tech, an easy-to-use platform, and a lot of different options. No matter what your preferences may be, you're sure to find cam stars on CAM4 who meet or exceed your expectations. Unlike many cam sites, where the model portfolio is heavily dominated by females, CAM4 is the opposite – there are far more male performers on at any given time than female, transsexual, couples, or groups. This is likely one of the key factors that went into XBIZ naming CAM4 as the best Gay Cam Site of the Year.
Like many of the top adult cam sites, CAM4 has a range of options depending on your budget and preferences, including tip-based shows that are essentially free to view, on up through private, one-on-one shows with the model of your choice. Free shows tend to be far more explicit than on many other sites, too. Chat costs are variable and set by the models, and therefore might be a bit higher than some other sites (though still quite reasonable) when it comes to private chats. After all, you get what you pay for, and high quality often comes at a higher price.
Still, if you're looking for a good time with hung guys getting off alone or with one another, CAM4 is a great choice. You'll be hard-pressed (pun intended) to find a larger catalog of male performers online at any one time on any other site, and the options, features, and tech running CAM4 are simply superb. Log on, click on a few filters to find what gets you going, and get ready for a good time!
Check out other gay cam site reviews on our site, or on our sister site Gay Cam Review!
Cam Company of the Year
Nominees: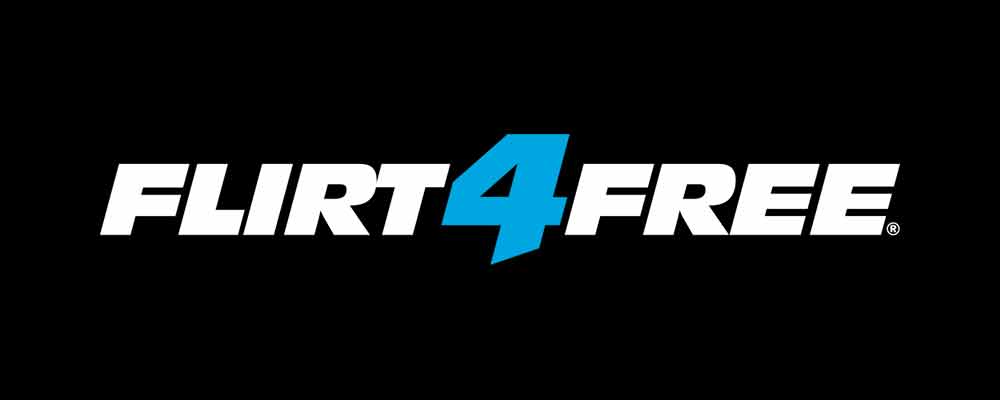 Site Address: flirt4free.com
Our Review: Flirt4Free Review
Our Review Score: 4/5
The XBIZ Award for Cam Company of the Year takes into consideration not only the basics of a cam site, but much of what goes on behind the scenes as well. Innovation, how models are treated and paid, embracing trends and expanding the business – these are all aspects of what go into the decision. In that context, Flirt4Free is a logical choice, as they have branched out into new areas and really stepped up their game in the last year.
On its own, Flirt4Free used to encompass just the female and transsexual offerings of the company, with LiveGuys4Free used for the gay/male model content. They've since brought it all under the Flirt4Free banner, adding significant new features throughout their site. Featured shows, celebrity or pornstar performers, direct messaging, dating, FlirtPhone, and even a live mansion with voyeur cams are all part of the Flirt4Free experience now.
At the same time, there's a real level of glamour, high-class, polished elegance in all of the company's offerings. It's a definite step up in terms of interface and product offerings compared to many of the other adult cam sites and companies who were nominated. Prices are a bit higher for private shows – though here, too, you'll find free tip-based shows. But the quality is hard to beat, with some of the most gorgeous models, best tech, and best experiences for users and models alike!
Cam Studio of the Year
Nominees:
AJ Studios - WINNER
Best Studios
Gloria Agency
Grupo Bedoya
Jahl Online
Juan Bustos
NightProwl
Pro Studio
Rich Girls
Studio20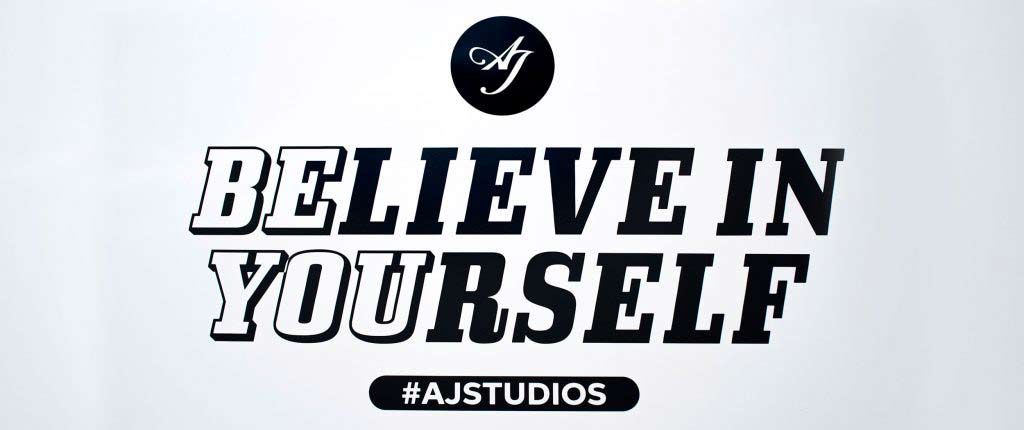 Site Address: ajestudios.com
Location: Colombia
A lot of people who enjoy adult cam sites may not be familiar with cam studios or the services they provide, but they are an essential part of the adult cam industry. While it is true that many cam models broadcast out of their homes, apartments, or dorm rooms, some of the top-tier performers broadcast from cam studios. This has several advantages, and is a necessity in some markets, as we'll explain in more detail below.
Within this critical, though often overlooked aspect of the cam community, AJ Studios has made a name for itself as a leader in model training, technology, security, and affordability, for which they have been recognized many times over. The 2020 XBIZ Award for Cam Studio of the Year is simply the latest in their long line of accolades. Based in Colombia, they are a powerhouse among Latin America cam studios, and have set the gold standard for cam studios both within Latin America and throughout the world.
Cam studios are essential in many countries, to enable models to broadcast reliably and in the quality that customers have come to expect. Not every country and city has reliable high-speed internet access to every home. Nor does every model have the means to spend thousands of dollars on high-end technology, audio, and video equipment, or dress their sets/rooms in a pleasing, well-lit way for their shows. Those are two key areas where cam studios come into play. Essentially large studios with multiple rooms for individual performers, they supply the cameras, lighting, audio, set dressing, and everything else the models need to have a successful show. That leaves the models to focus on performing and having a good time!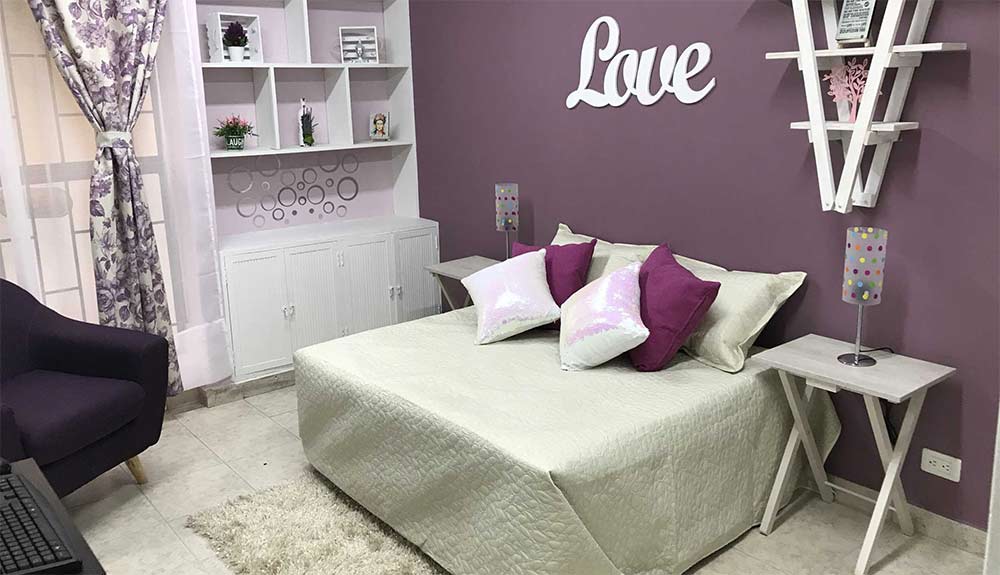 Naturally, the models have to pay a cut of their income to the studio in exchange for these services, but most (including AJ Studios) take very modest fees compared to what the models gain. Top studios like AJ Studios also provide detailed model training, security and monitoring services, and provide a safe environment for the models to cam – something that is not always easy to find in certain countries and regions.
As major fans of some of the top Colombian cam model talent, we're thankful that companies like AJ Studios exist and do an outstanding job. They are one of the key reasons why we see so many gorgeous and outgoing Colombian cam girls on most major cam sites today, and that definitely deserves an award!
Male Cam Model of the Year
Nominees:
Brock Cooper
Camran Mac
Jaden Storm - WINNER
Johnny Hands
Johnny Stone
Julian Jaxon
Liam Jacobs
Sven Basquiat
Tannor Reed
Thony_grey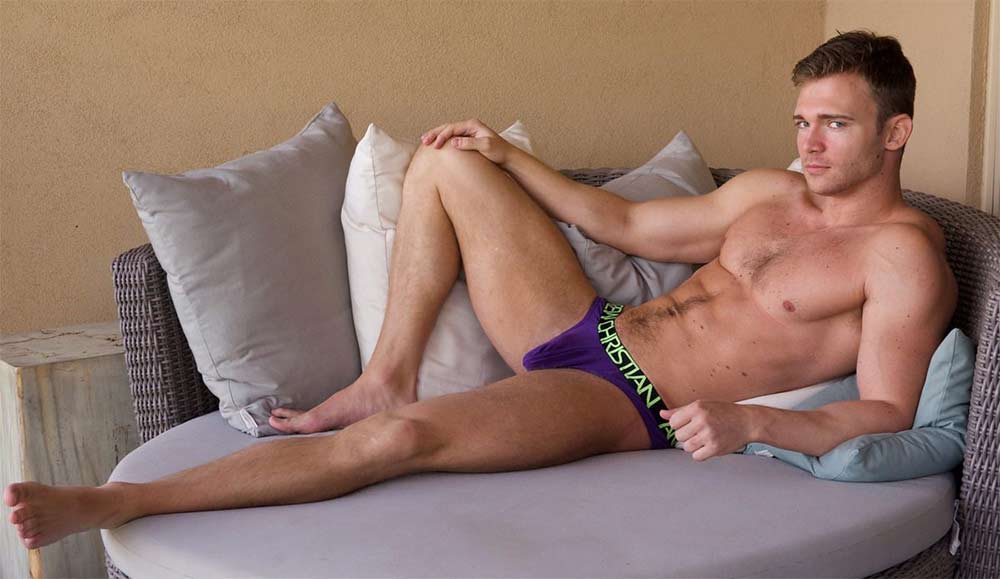 Among the 10 hunks nominated for Male Cam Model of the Year, Jaden Storm is perhaps the most all-American, regular guy you can find – though, admittedly, with a chiseled model's body! Heck, he even has a cosplay photo of him as Captain America for his profile!
Based in Arkansas, Jaden performs on Flirt4Free, a site known for the quality of its models, and he certainly doesn't disappoint in that department, either. With a perfect 5 out of 5 stars from certified private show reviews, this self-described "nerd in a jock's body" is sure to please. If you can't manage to catch him live, don't worry – he's got almost 1500 video clips on the platform that you can enjoy, too!
The ultimate guy-next-door, Jaden has been performing on cam in various capacities for many years now. Currently 31, fans describe him as not only sexy, but funny, kind, down-to-earth, and generous. It's no surprise that he's won nearly 500 awards on Flirt4Free, as well as several industry awards previous to his recent XBIZ win. Jaden identifies as bi-sexual, though isn't into labels. With an above-average 7-inch cut cock and a tight physique, it's no wonder men and women of various persuasions all go nuts for watching him stroke and nut on cam. Check him out on Flirt4Free and his social media channels – we promise you'll be satisfied!
Female Cam Model of the Year
Nominees:
Catjira
Caylinlive
ChronicLove
Elise Laurenne
Ella Silver
Emily Bloom
Hannah James
Kati3kat
Mary Moody - WINNER
Molly Stewart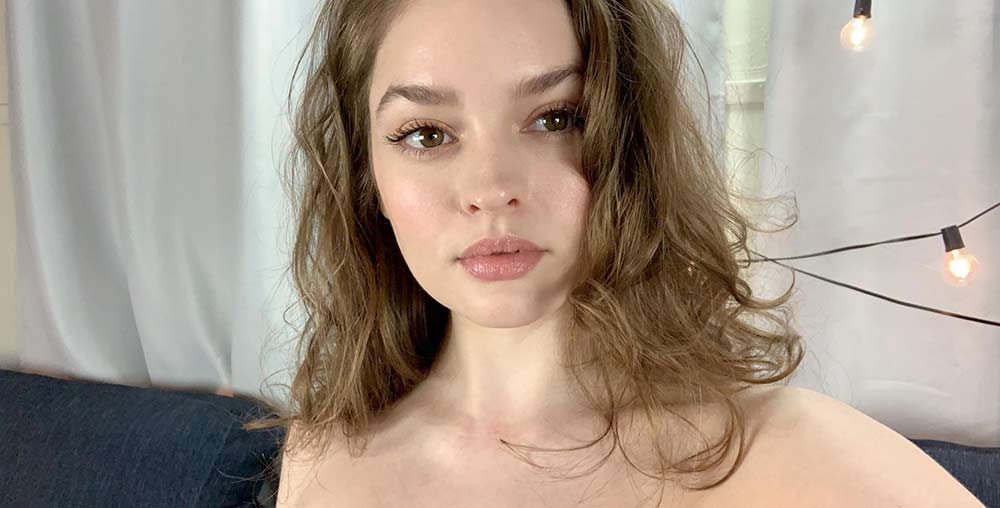 Of the 10 lovely ladies nominated for XBIZ's Female Cam Model of the Year, perhaps no other is more quintessentially a crossover cam star than Mary Moody. Not coincidentally, she's also Chaturbate's Broadcaster of the Year, with a seemingly endless parade of followers, fans, and admirers on her preferred camming platform.
The perky 27 year old has a plethora of social media links, some of which we've featured above, but you can also find her on ManyVids, OnlyFans, Snapchat, and Pornhub when she's not streaming on Chaturbate. Truly, she's embraced the cam model lifestyle in just a few short years from her debut as the November 2016 Penthouse Pet.
Mary typically streams at 4 PM Pacific/7 PM Eastern Wednesday through Saturday on Chaturbate. The petite powerhouse has performed in several studio scenes for Brazzers, Reality Kings, Digital Playground, Penthouse, and Twistys as well over the years, showcasing her all-natural 28G breasts, bubble butt, and smoking hot pussy. But for many of her dedicated fans, the chance to interact one-on-one or in a group setting on her shows is something special.
Mary is kind, loving, sensual, and playful – you can't help but be drawn in by those seductive eyes! She's a master of masturbation, JOI, and fetishes, and has videos available on ManyVids and Chaturbate featuring both amateur and big-name pornstars together with her having sexy fun.
We recommend checking out one of her shows on Chaturbate as a great place to start your obsession with this sultry girl-next-door-cum-glamour-vixen and the many orgasms she can bring you!
Congratulations to all the nominees and winners!

Similar Articles