The Hottest Cam Girls on LiveJasmin
Unless you've literally never watched porn before, you've probably heard of LiveJasmin. They've been streaming live girls since 2001, and from the beginning they've been one of the hottest cam sites on the net. They have hundreds of thousands of models in a variety of categories, and a layout that's become the industry standard for sites in the genre. Some of today's biggest adult stars first appeared on LiveJasmin cams.
We've picked the ten hottest up and coming LiveJasmin girls of 2019, and listed them here for your enjoyment. These girls aren't porn stars — yet — although most of them do have some professionally produced videos. These are professional cam girls who are regularly active on LiveJasmin, so you can still chat with them one on one before they get famous. We've also rounded up their social media information and personal websites, so you can get the latest scoop on their videos.
Anisyia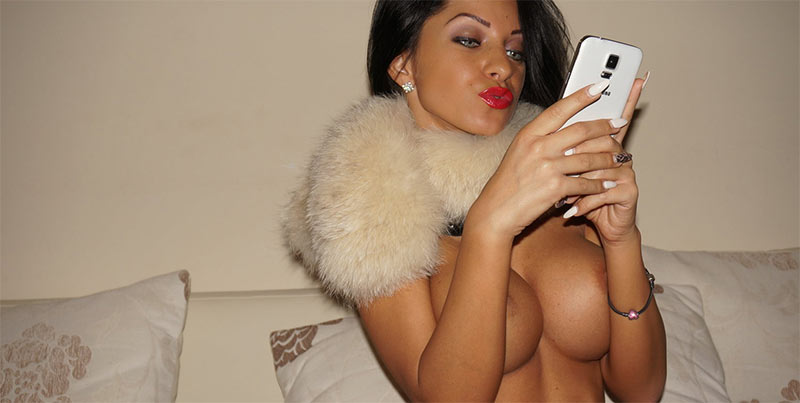 Anisyia is a slim Romanian model with huge, round tits and a tight ass. With her classy, Eastern European vibe and playful, soft-spoken personality, she strikes a nice balance between "girlfriend" and "makes me want to cum all over her tits." This is the kind of girl who starts her videos in a form-fitting evening dress and a pair of RayBans. She's also into heels — ginormous stripper heels that make her ass look fantastic.
Anisyia's been active on Livejasmin for 8 years, and has a huge free photo gallery that gives you a pretty good idea of what she's like. Her live shows usually involve her fuck machine or her fuckable male torso. Some of her older videos show her sucking off a blowjob toy that shoots cum all over her, but it doesn't look like she's used this toy in awhile.
For the last year, Anisyia's been less active on Livejasmin than she used to be. Although she still does a live show about once a week, she's been spending more time working on her personal site. She also frequently posts new, premium videos on ManyVids and My Porn Boutique. She posts on her Twitter most days, so that's the best place to find out when she'll be doing her next live show.
KarinASS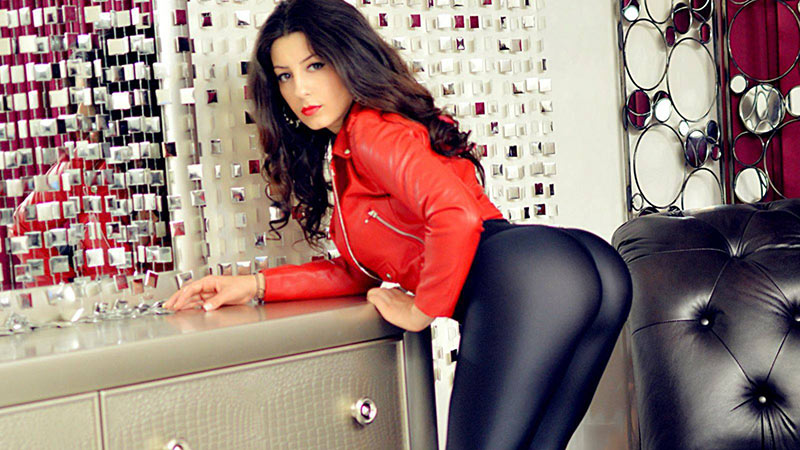 KarinASS is another hot, up-and-coming LiveJasmin girl from Romania. She's a dark-haired babe with smaller, but perky tits. Her ass is large, round and smooth, basically every man's fantasy. She loves to wear tall heels to show it off. We don't know what's going on with these hot Romanian girls and their heels, but we like it!
She's not active on Snapchat, but she does post on her Twitter, where she's active sporadically and shares free pics. Her website seems to have started as a fan site, and is pretty out of date. Still, it has some useful links to about a half dozen other cam sites where she performs.
KarinASS is active on Livejasmin on a daily basis, so she's easy to find if you're looking for a chat. You can also find short, free clips of her on PornHub and other sites. Most of her shows focus on — what else? — her ass. She tends to wear either tight latex or assless pants, and does all kinds of freaky butt stuff you're sure to enjoy.
AdrennaLyne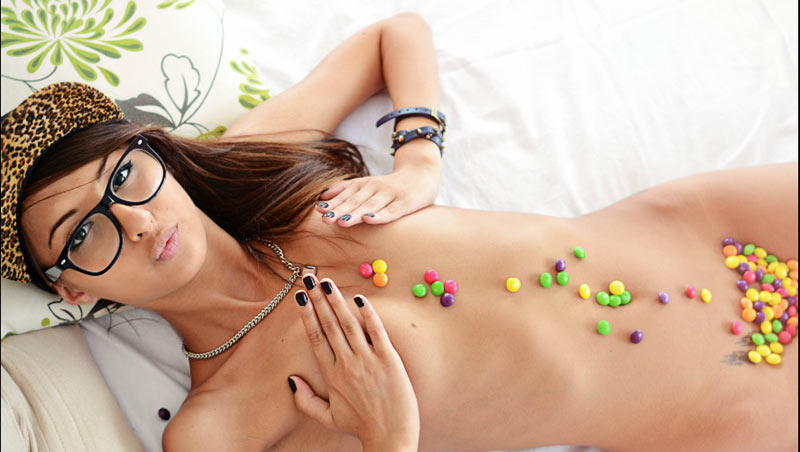 Everything you need to know about AdrennaLyne, you can learn from her super-sassy, special-effects-filled Livejasmin intro video. She's young, slim, petite, and fulfills every nerd fantasy you've ever had. She has small tits and a small ass, and long hair that changes color every few months. Even if you're not actively jerking off, you're sure to enjoy her chats, because this girl just loves to have fun.
AdrennaLyne posts on her Instagram most days, and sometimes several times a day on her Twitter, where she's been active since 2014. Both of her social media accounts are strictly non-nude, but may or may not be safe for work depending on your workplace. For more content that is definitely not work safe, check out her personal website. There, you can keep up on her latest premium videos, and gain access to special members-only features.
In her premium videos, AdrennaLyne loves to finger herself and play with her tiny asshole. She can be a bit quiet, but you can still tell she enjoys what she's doing. She's also a smoker, and will happily suck on a cigarette while she plays with herself. If you're dying to check her out, she's on Livejasmin almost daily. For more on AdrennaLyne, check out this interview she did with Web Cam News.
BelovedKhloe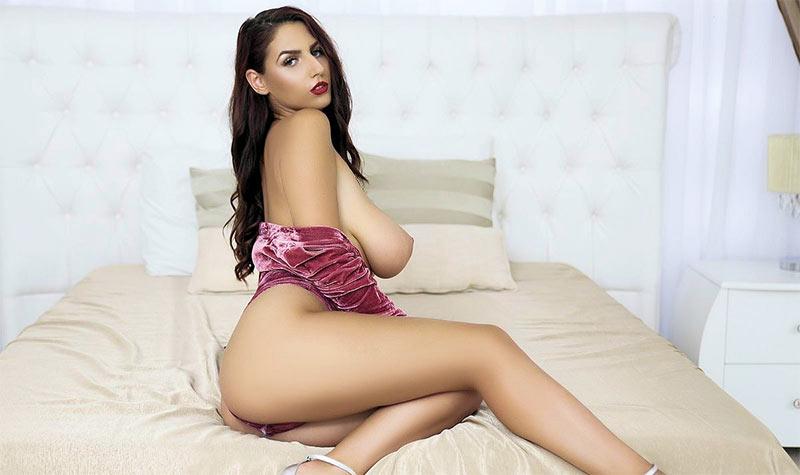 If you're looking for a curvy girl, look no further than BelovedKhloe. This 19 year old Bulgarian hottie is as perfectly plump as they come. Her website claims she has 42DD tits, and we believe her. They're enormous, but they're round and perky and bounce on her chest like a pair of sexy basketballs. Her ass is also truly award worthy if you like a girl with a fuller figure.
She's relatively new to the cam scene, and doesn't yet have a social media account. There aren't very many free pictures in her Livejasmin profile, although she has some premium galleries available for a few credits. Fortunately, you can find some nice, free pics of her in on her sex.com page. She also has a cams.com profile, where you can join her fan club to gain access to over a hundred pre-recorded shows.
In private, BelovedKhloe performs stripteases and fingers her pussy. She prefers a glamorous look, with tight dresses that show off her body. She's not into any hardcore toy action or fetishes. Her show is all about worshiping her luscious curves, and imagining yourself blowing a load all over her huge tits. She's active on Livejasmin almost every day.
HotDiva19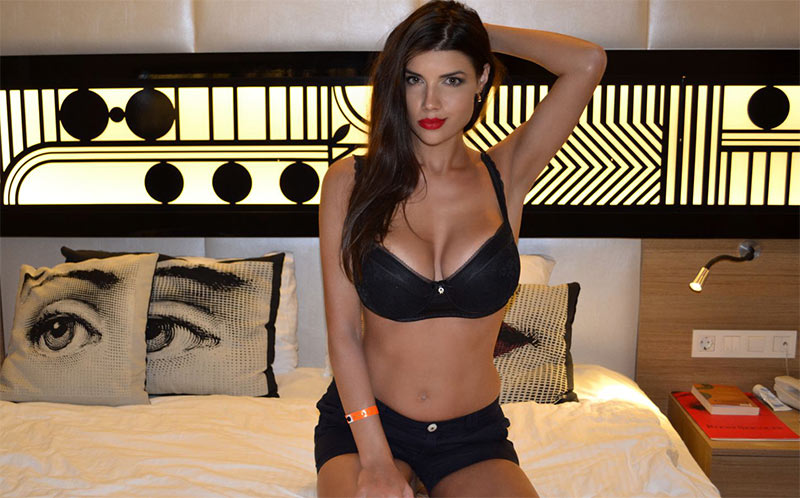 HotDiva19 is a fit, athletic model who's been on Livejasmin for four years. She's also a competitor, having won a gold cup, three silver cups, and five bronze cups in Livejasmin contests. Truly, she's one of the site's top LiveJasmin girls. When we say she's athletic, we don't mean a slim, gymnast-type of athletic. Think Pamela Anderson back in her Baywatch days, only brunette.
She has a very NSFW Twitter account, which is only visible to followers. There, she posts every few days, usually a naughty picture or an invite to one of her live shows. HotDiva19 also has an Instagram page, where she has posted absolutely nothing.
In private, this girl is a machine. She's into anal, and has a collection of sex toys that would put your local adult shop to shame. In one of her videos, she deep-throats one of those monster 18-inch dildos that girls give out at bachelorette parties as gag gifts. Then she mounts it on a mirror, and fucks it hard. If you like to watch a size queen abuse her pussy, this is the LiveJasmin cam for you. She's active most days, so you won't have to wait long to chat with her.
AileenFoxter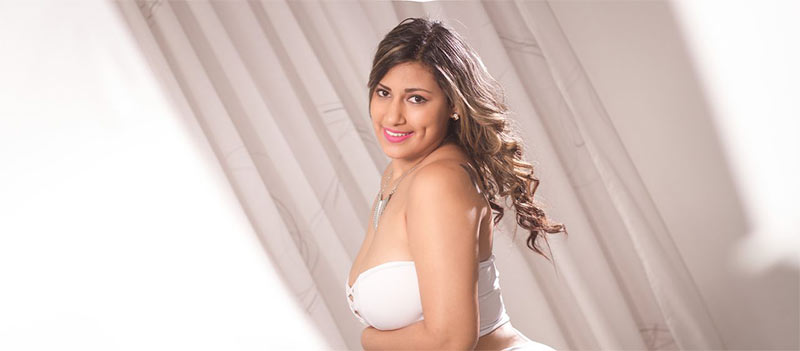 AileenFoxter is a curvy, Latin model. She's young — only 19 years old — so her plump, round ass is as tight and smooth as more athletic models. She usually performs in lingerie or a swimsuit, and likes wearing thongs to really make her ass pop. She also has big tits with large nipples that are barely darker than her skin.
She's a newer model, so you won't find her on Twitter or Instagram just yet. This is a shame, because the handful of free pictures on her sex.com profile were sexy enough to make us want more.
AileenFoxter is definitely a bit of a show-off. She seems to be genuinely turned on by compliments. In her public chats, she'll take out her boobs, bounce them around, and suck on her nipples. She has a young, innocent face, which for some reason makes this really hot.
In private, she turns things up a notch, and isn't afraid to give you a close-up of her pussy while she fills it with her fingers, a dildo, or whatever else she's decided to play with. If you'd like to chat with her, she's active on Livejasmin almost daily.
JuliaWestmore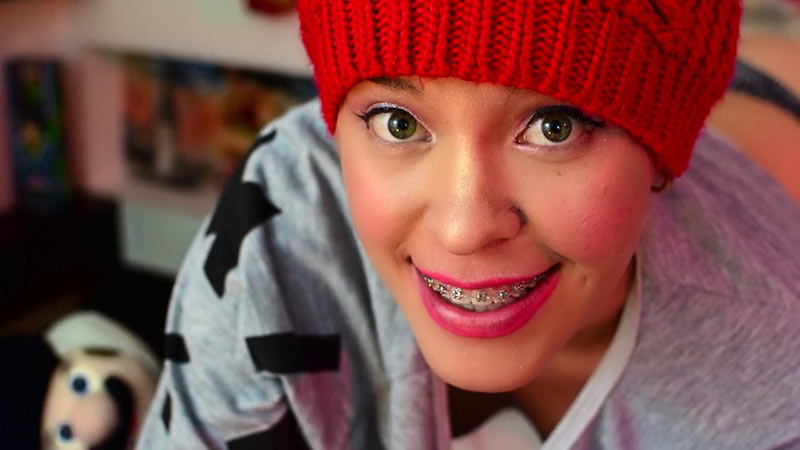 JuliaWestmore is a 20-year-old Spanish model who's made quite a splash since she joined Livejasmin in 2017. She has a slim build with a round, plump ass. Her tits are tiny, so small you'd barely notice they were there if it weren't for her perky pink nipples. Her main appeal is her youthful, freckled face and red-blonde hair. Julia is your dream schoolgirl come to life. She's also pretty hairy downstairs, which is a matter of preference. Yes, the carpets match the drapes.
She posts regularly on her NSFW Twitter account, She also maintains an even more explicit Instagram page, which you can only see if you follow her first. If you browse her pages for just a few minutes, you can tell this girl likes to party and have a good time. She appreciates tips.
Julia takes her schoolgirl image and rolls with it. In most of her chats, she's wearing a blouse and a tie. Either that, or cute pajamas or something else playful.
Don't let innocent first impressions fool you, though. JuliaWestmore is one nasty girl. She moans softly writhes when she's rubbing her clit, and loves to push a few fingers in when she's about to cum. If she breaks out one of her big toys, you're going to enjoy an even better show; Julia gets loud when she gets stretched out.
BustyGizelle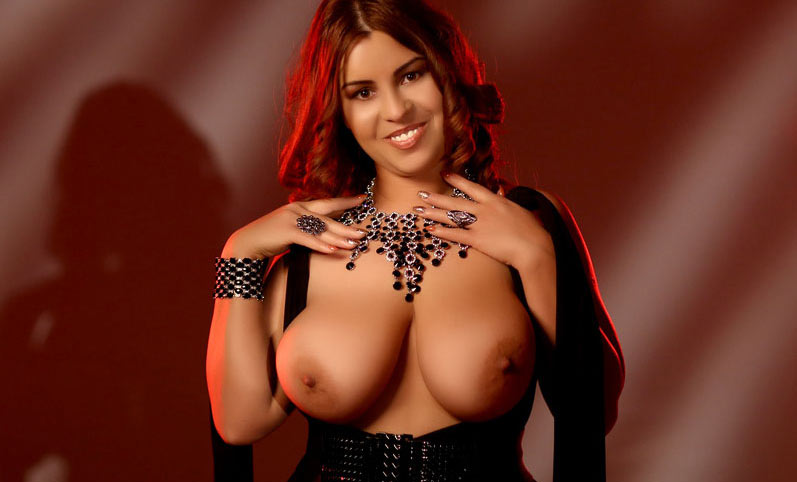 BustyGizelle is Livejasmin.com's top BBW LiveJasmin girl. She's got the biggest tits, the fattest ass, and the most curves of any model on this list. We're not pulling any punches here. This is a big girl. If you're not into that, look elsewhere; if you are, you're in for a treat. As a bonus, Gizelle is Latin, so expect a lot of spicy conversation from her.
She likes to chat in dresses, and usually wears long stockings that she leaves on in private. She's not currently active on Twitter or Instagram, which is a shame for a model who's been active on Livejasmin for several years. She also doesn't have many free images in her Livejasmin profile. She does have several affordable paid galleries, though, and there are plenty of free images out there if you do a quick Google search.
In private, Gizelle is very much into doing whatever you like. She particularly enjoys watching guys get off to her via Cam2Cam. She'll also play with her tits for you, which is a lot of fun when you're talking about tits this size. Gizelle performs daily on Livejasmin, so you can chat with her soon if you like.
MikaSyn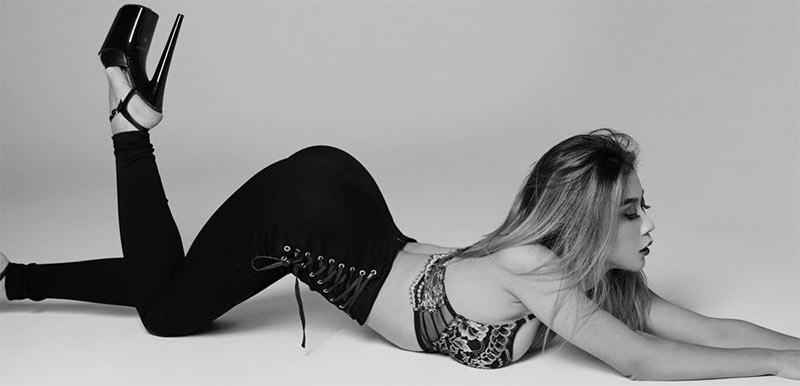 Our list wouldn't be complete without the best Asian LiveJasmin cam model, MikaSyn. She's 20 years old, she's slim, her tits are tiny, and she still has enough cushion to make her ass nice and full. She projects a "girlfriend" image, and loves compliments and tips.
She posts regularly on Twitter and Instagram. Both of these accounts are private, so you'll need to follow her first before you see any posts. Her social media content is steamy, and some of it can be NSFW, but none of it is nude. The same goes for her public Livejasmin photos, all of which are non-nude. She does have several nude galleries that you can unlock for a few credits, though.
In public, she generally wears a blouse, and is pretty quiet. She does smile and laugh a lot at the comments, and chats back at users. In private, MikaSyn much less reserved. She's very chatty, speaks fluent English, and loves to talk dirty while she's riding a dildo for you, pretending it's your cock. She also has an oral fixation. She loves to suck on a dildo while staring into the camera and watching you jerk off on Cam2Cam. She performs live on LiveJasmin.com almost every day.
SexySweetMasha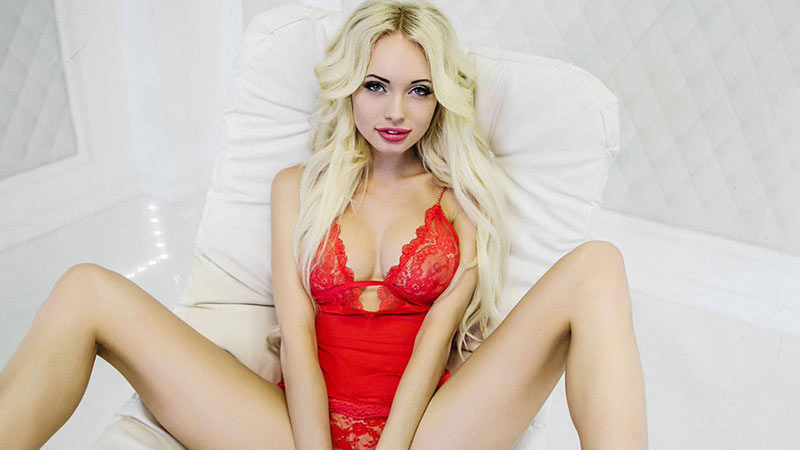 SexySweetMasha is a 23-year-old, German LiveJasmin girl who's been active since 2013. She's so pale, petite and supermodel gorgeous that we thought she was a sex doll at first. Rest assured, this blonde Barbie is the real deal. She's got medium sized tits, a tight ass, and a perfect, bald pussy that turns pink when she's in private.
She doesn't do much on social media, but when she does, she does it on Twitter page. Masha also has a couple of dozen lingerie photos on her Livejasmin profile, so you can see how truly smokin' hot she is. Steamier photos are available for a few credits in her private galleries. She also has a personal website, where you can get the latest updates on her chat schedule, as well as premium video access.
In public chats, Masha is casual, chatty, and speaks good English. Her public chats are mostly non-nude, although she'll occasionally flash a boob to the audience if she's in the mood for it. In private chat, Masha is very much a model. She likes to make sure she's holding a sexy pose while she's pleasuring herself for you. She performs live shows on most days.

Similar Articles