The Hottest Cam Girls on Chaturbate
If you're looking for the cam site with the hottest girls, it's hard to do better than Chaturbate models. Chaturbate cams have been online since 2011, and since then they've been exploding in popularity. In 2018, Chaturbate surpassed LiveJasmin to become the world's most popular cam site. As of January, 2019, it's the fifth most popular adult website worldwide, with over 419 million visitors over the last six months.
Models earn money by setting goals towards group shows, using interactive toys, and doing the occasional private show. Models accept payments in tokens. Prices can change, but right now the average cost of a token is about $0.10, though they're cheaper if you buy them in larger packages. Users can also upgrade to a premium membership, which allows you to send private messages to models.
At the time of this writing, there are over 3,400 Chaturbate girls online. That's not a model total — that's girls actively streaming, right now. With that many to choose from, it can be a challenge deciding which Chaturbate web cams to watch, and which ones to skip.
To help you find the very best of Chaturbate, we've scoured the site to find the girls with the steamiest chats. Here's the rundown on 2019's hottest Chaturbate models.
Hotfallingdevil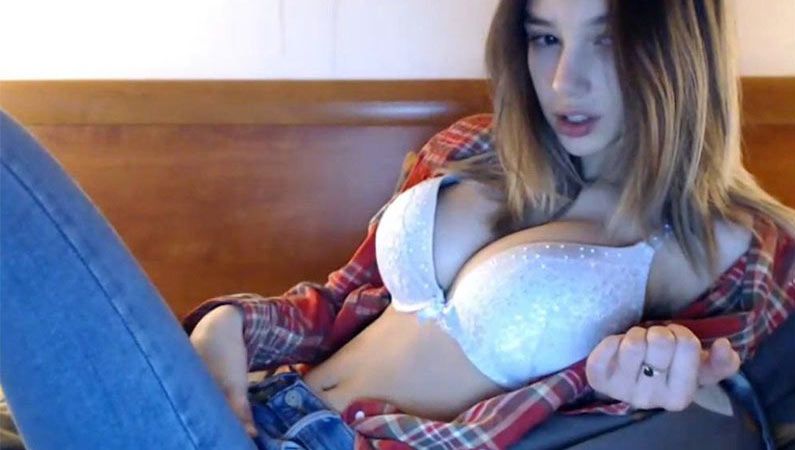 Hotfallingdevil, AKA Ana, is a slim, Russian model with perky, natural tits and tiny, pale nipples that get really swollen when she's horny. She has a beautiful, bald pussy and enormous eyes. Ana is Romanian, although she speaks excellent English when she's talking with her fans.
She enjoys doing oil shows, as well as interactive games. Other than that, she saves the hardcore content for private chats. She usually does a free shower show every day, after her last paid show of the afternoon. For more about Ana, check out this Interview she did about her experiences as a cam girl.
Ana posts occasionally on her a free shower show every day, after her last paid show of the afternoon. For more about Ana, check out this Twitter, but isn't very active besides a few semi-clothed pictures. She also has an Instagram page, but she only seems to have a profile picture there. The best way to find her is to keep an eye out for her on Chaturbate, where she's active most days.
Freyasirensong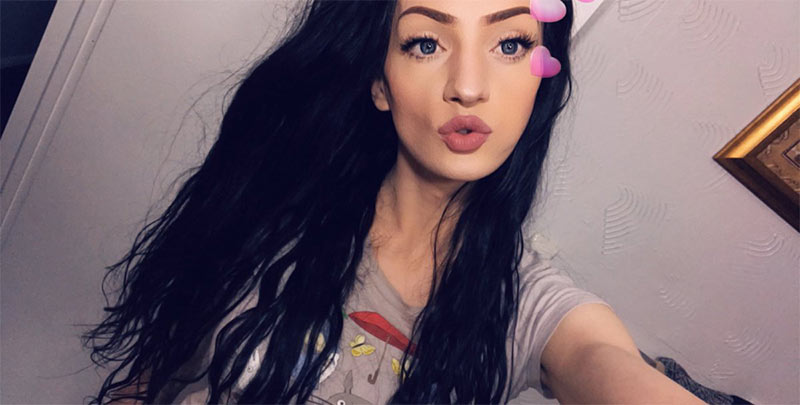 Okay, let's acknowledge the elephant in the room here. Freyasirensong is transsexual. She's also tall, slim, and has a gorgeous pair of round tits that she likes to shoot her own cum all over. She's American, and very chatty with her fans.
Freya likes to jerk off for gay and straight men as well as women, so you'll find a diverse crew in her chat rooms. She generally only cums in private, but sometimes makes an exception if people are tipping well for a group show.
Freya is active on Twitter, although none of her posts are related to Chaturbate. She posts a lot of random memes and short videos, and is also active on Instagram, where she posts work-safe pictures and videos of herself. She performs on Chaturbate most days. If she's not online, she also has several premium videos available for download.
Dreamsweetgirl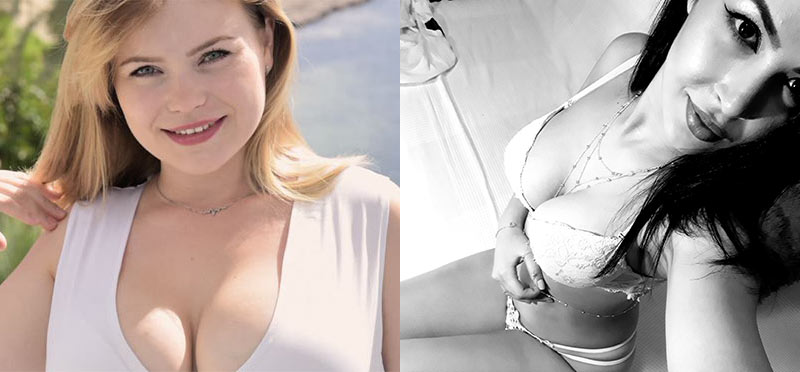 Dreamsweetgirl is a two for one package. On the left side of the screen, we have Celine, a stunning blonde with rockin titties and an ass that's one of the wonders of the modern world. On the right side, we have Rebecca, a slim brunette with tiny nipples and a tighter ass. They're sassy, they're chatty, and they love it when you watch.
Celine sometimes appears by herself, but usually you'll find the two of these girls happily kissing, rubbing their tits together, and spanking each other. If you're up for a private show, you can see even more hardcore action. They'll even play with a double-headed dildo if you ask them nicely.
If you like Rebecca, you can occasionally find her by herself on her solo cam. Both of these girls are active on Twitter, as well. Celine tweets out some pretty steamy pictures, but you'll need to follow her first to gain access. Rebecca's Twitter is also restricted, but she's just as active, sending out a new naughty pic every couple of days.
Newchloe18
Chloe is a skater girl who's one of the hottest Chaturbate models out there. She has small tits that are still big enough for a handful, and her ass is also relatively small. She's dresses with a girl next door look, but don't let that fool you.
This girl is hungry for the cock. Her pussy eats an enormous dildo like it's starving and the only thing that can feed it is more dick. It's not all about sex, though. Chloe loves to laugh and have a good time, and appreciates fans who can take a minute to smile.
Chloe posts on Twitter most days, where she shares a variety of work-safe pictures as well as some memes. She's also active on Instagram. Here, you'll find a ton of work-safe pictures, updated every couple of days. She performs on Chaturbate most days, but doesn't have any premium videos available except for fan club members.
Caylin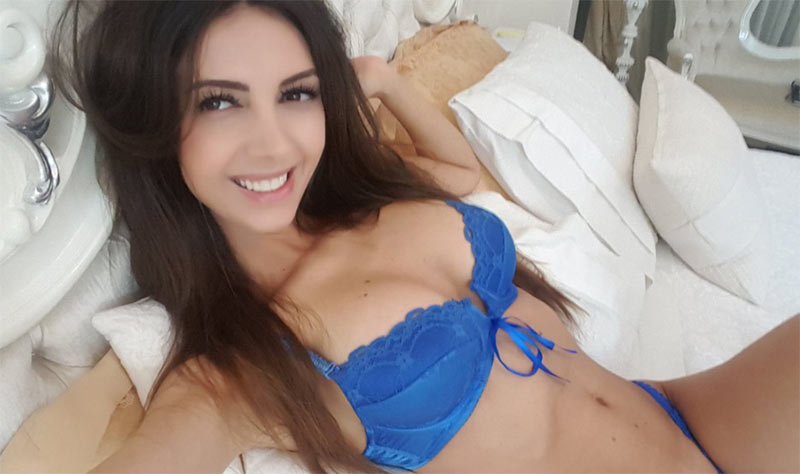 As Chaturbate's official Outstanding Cam Girl of the Year for 2018, Caylin has earned a spot on our list. This luscious girl has enormous boobs, black hair, and just enough of an ass to be a certified PAWG. She's very friendly, and has a beautiful smile.
In public chats, Caylin likes to play with interactive sex toys. She also likes to do stripteases where she sets a goal for each item of clothing to come off. When she gets going with her toys, she prefers a dildo to a vibrator, although she'll try anything if requests are accompanied by tips. For more, check out the official Caylin Chaturbate interview from when she won Outstanding Cam Girl of the Year.
As you'd expect from such an accomplished model, Caylin is extremely active on Twitter, where she posts memes and work-safe photos every few hours, as well as keeping her fans posted on when she'll be online next. She also has a followers-only Instagram account, where she posts even sexier content. If you want to follow all of Caylin's pages at once, check out her Website.
KDwow
KDwow got into porn in an unusual way; she started streaming World of Warcraft on her Twitch account in 2015, became popular, and only later started streaming on Chaturbate. KD is an all natural brunette with small but perky tits and a relatively slim figure. She has a casual, gamer vibe, and it's not unusual for her to perform in a video game tee shirt — and nothing else.
KD likes to perform with an interactive toy in, but generally saves the more hardcore stuff for group and private shows. For a few tokens, you can watch her squirt ridiculous amounts, over and over again. Best of all, after you've cum together, you can watch her play games on Twitch, or just go ham on another streamer like she does in this video:
KD posts on Twitter every few hours, and likes to keep her fans updated on when she's active on Chaturbate or Twitch. For some elegant, work-safe pictures, take a look at her Instagram, where she's pretty active. KDwow also has an official website where you can find the latest news on her.
Nekolukka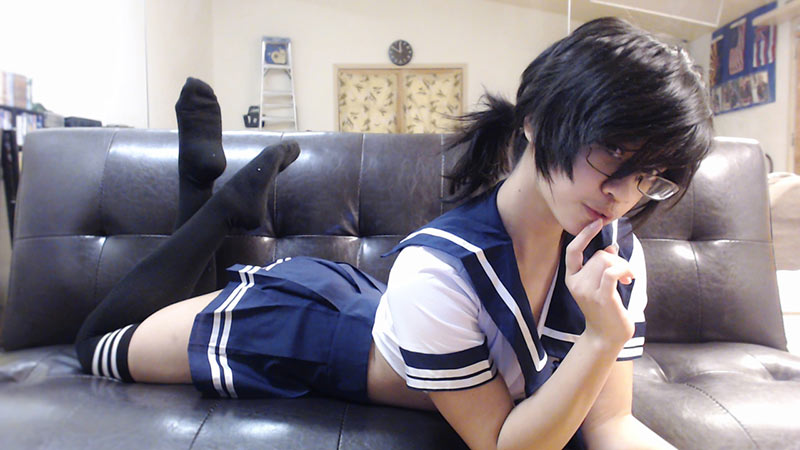 Nekolukka, AKA Niiko, is a petite Asian model with small tits and a tight, but well rounded ass. She's soft-spoken, and giggles a lot. With her shaggy haircut and big glasses, she has an innocent vibe. She's usually wearing a comfy tee shirt, but from time to time she puts on anime themed cosplay gear.
Niiko likes to get dirty in public chats, and sets group goals for her to play with her toys. She definitely prefers a vibrator to fingers or a dildo, especially her slim vibe. She's open to private shows, but won't accept an invite unless you discuss it with her first.
Niiko has a Twitter account, where she posts about once a day. She also maintains a Tumblr page, although she only updates it occasionally. You can find her on Chaturbate most days. If she's not online, you'll have to come back again later, since she has no premium videos available.
Annais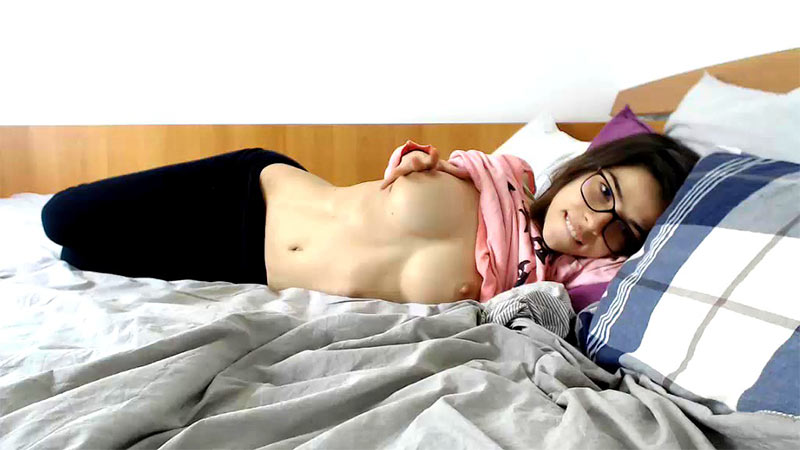 Annais is a stunning, dark-haired model with mesmerising tits. They're perfect globes, with the kind of nipples that sit on top of the boobs and point upward like they're staring into your eyes, begging you to cum all over them. Annais is slim, tall, and has a glamorous look, with lots of sweaters and yoga pants.
She's generally shy in public, although she'll happily pull out her boobs and play with them. That said, if you want to see her play with her pussy, you'll have to join a group show at the very least. She loves to finger herself, and tease you by taking a break to suck on her fingers.
Annais has a Twitter account, where she's active sporadically. Of course, you can always find her on Chaturbate, where she streams four or five days a week.
Littlesubgirl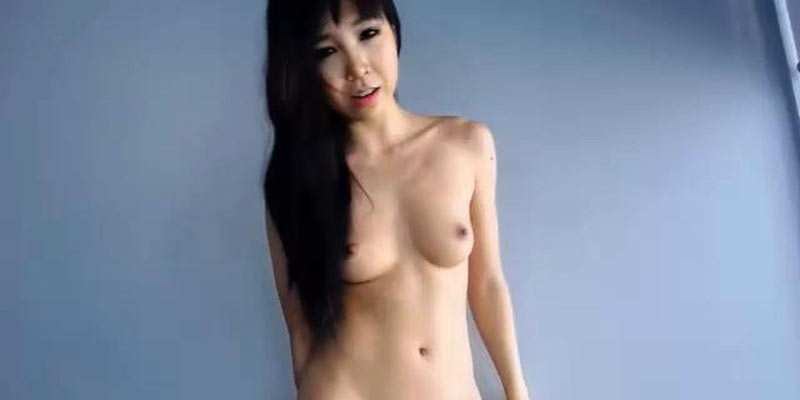 Littlesubgirl, AKA Tia, is the naughtiest girl on our list of Chaturbate models. She's a petite Asian slut who will do anything — and we mean anything — on camera. Her tits are on the smaller side, and she has boyish hips. When she's wearing anything at all, she likes to wear short skirts and other schoolgirl type clothes.
Tia will do just about anything for enough tips. Anal, humiliation, sucking off her special dildo until it cums all over her, everything is on the menu. In one of her premium videos, she fists her own ass in an IKEA. She cums hard, and can more or less squirt on command if you're into that kind of thing.
Her Twitter account is mostly ads for her premium content, and is very NSFW. She's less active on her Instagram and YouTube pages, which are empty at the moment. She's on Chaturbate a few days a week, and has several premium videos available for purchase.
Beryl18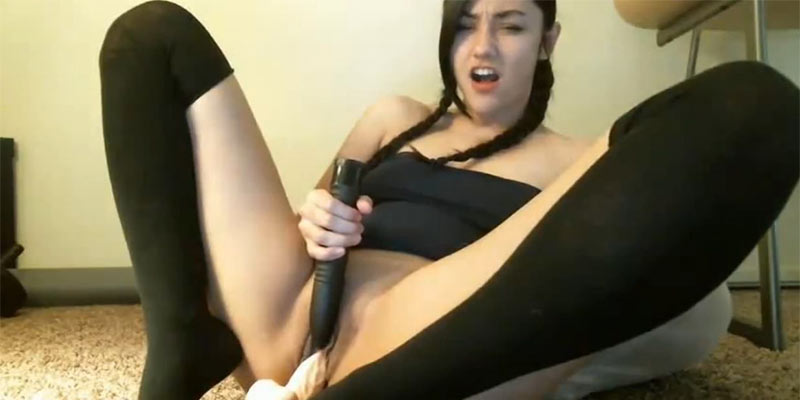 Beryl is one gorgeous girl. We know this isn't a celebrity site, but if you'd told us we were watching Megan Fox, we would have believed you. She has black hair, full lips, and medium sized tits with small, light nipples. She's got a full, plump ass that jiggles when she smacks it for the camera.
She likes to wear classy dresses when she's camming, and is relatively quiet. This includes when she's masturbating. She moans a lot, but softly, although she works her pussy like a champ, working a dildo or fingers in and out fervently enough that you know she's into it.
For now, Beryl18 is also quiet on social media. She doesn't have a Twitter or an Instagram, and she doesn't have any premium videos available. She's very active on Chaturbate, though. As popular as she is, we're sure to see more of her in the future.
Chroniclove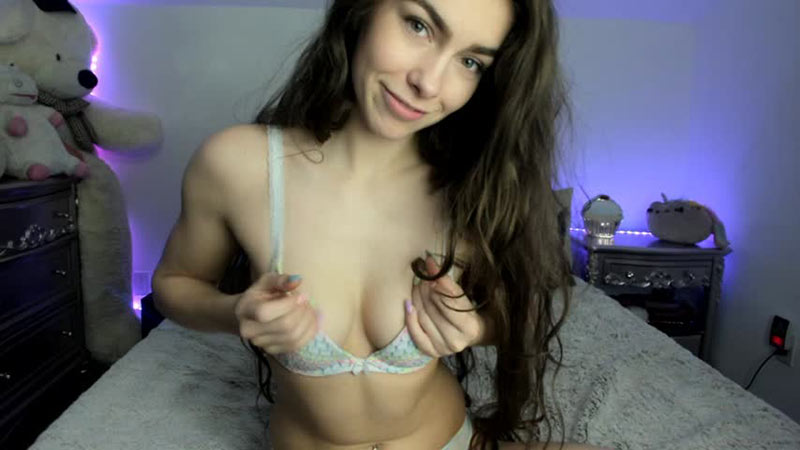 Also known as Marley, Chroniclove is an all-natural hippie girl, with long dark hair that falls down over her hips, and tits that are like small pillows. Her ample ass looks great in a short skirt or booty shorts, so expect to see a lot of these in her streams. She's artistic, open-minded, and likes to have a good time while she's on camera.
Marley isn't shy at all. She'll fuck her unshaved pussy with just about anything, and loves to have a vibrator in her ass while she's doing it. If you want to know more about Marley, check out this Interview she did with XBiz.
Marley posts naughty pictures on her Twitter and her Instagram. She also has a Website, where she advertises some of her more artistic photos. She streams 3 or 4 days a week on Chaturbate, and has a handful of premium videos available for purchase.
ehotlovea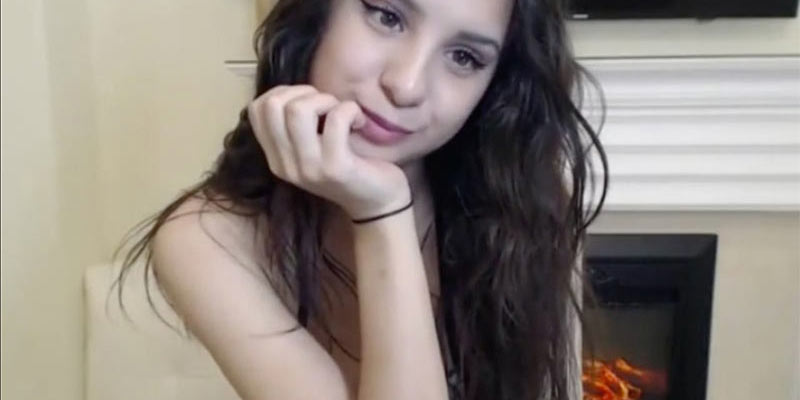 The last entry on our list is another two-for-one deal. In this case, it's a straight couple, Erik and Alice, who stream from St. Petersburg, Russia. Alice is petite, with perky tits and a tight, but firm ass. She has long, dark hair and big eyes that make her even more fuckable. Erik is athletic, and generally keeps his face off camera while he's fucking Alice with his Kremlin-sized shlong.
This couple gets off on taking requests, so don't be shy. Whether you want to see Erik spank Alice, watch her suck him off, or enjoy some good old fashioned doggy-style fucking, they're here to make your wish come true. Just make sure to send a tip with your request, or you'll quickly find yourself on their banned list.
Erik and Alice aren't active on social media, which is a shame. They also don't have any premium videos for sale. That said, they stream live on Chaturbate most days, so you won't have any trouble finding them.

Similar Articles