All About Camsoda Tokens (2023)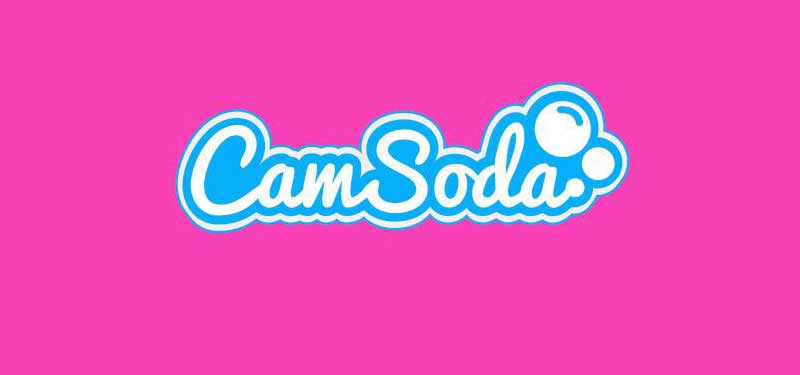 Visit Camsoda
Like many cam sites, Camsoda offers a mix of free and paid services. And rest assured, their free options are better than most. You can flip through a few streams, and easily find a girl dildoing herself to orgasm on camera. You can even enjoy an interactive sex show, provided you don't mind being a spectator. But suppose you want to step up and be an active participant? Or what if you want to take one of the models into a private show? In those cases — and others — you're going to need some tokens.
Camsoda tokens, like the tokens on most sites, are just the site's version of money. You pay for them with real money, then use them to pay models for their services. But how much do they cost? And are there any ways to get free tokens? Don't worry. We're going to walk you through the entire process. First, we'll talk about Camsoda's standard token packages. Next, we'll take a look at what you can buy with them. We'll cover everything from paid, premium shows to interactive sex toys. Finally, we'll give you the inside scoop on how to score free Camsoda tokens. Let's get started!

How Much Are Camsoda Tokens?
Before you get your hands on any of those sweet, sweet tokens, you'll need to create an account. The first step is to create a free account. This process is relatively painless. Just enter a username, your email address, and a password. There's no email confirmation required, so it should only take a few seconds. However, the password instructions are unclear. Unlike most online services, your Camsoda password can only contain letters and numbers. If you use an automatic password generator for security — and you probably should — you'll need to remove any symbols from the password in order to proceed.
The next step is to buy some tokens. You can do this in two ways. The first is to simply click the "add tokens" button in the top right corner of the screen. The other way is to upgrade to a premium membership, which we'll talk about more in a minute. There are several payment options listed. You can pay via credit card, PayPal, cryptocurrency, check, or even by bank transfer.
The cryptocurrency options are particularly impressive. In addition to Bitcoin, you can pay with Bitcoin Cash, Bitcoin Lightning, Litecoin, Etherium, TRON, Monero, or Zcash. Keep in mind that cryptocurrency prices are constantly in flux. As a result, we won't be providing pricing for crypto options. We'd have to update this guide every few hours, just to keep up! That said, crypto prices generally work out similarly to cash prices. But that's a guideline, not a rule. From time to time, Chaturbate offers special discounts as limited time offers. These generally aren't available for cryptocurrency users.
When it comes to other methods of payment, your exact rates will depend on the method. We've drawn up a handy chart, which shows the pricing for credit card, PayPal, and check/wire transfer options. If you're considering paying by check, keep in mind that you'll have to wait for Camsoda to receive the check by snail mail and then deposit it. Wire transfer is essentially the same as a check, but it happens almost instantly. So if you want to get your rocks off right the fuck now, use a wire transfer, not a check.
That said, here are Camsoda's rates. We've highlighted the best value for each payment method:
| | | | | |
| --- | --- | --- | --- | --- |
| Payment Method | Number of Tokens | Price | Price Per Token | Notes |
| Credit Card | 50 | $5.99 | $0.12 | |
| Credit Card | 400 | $39.99 | $0.10 | |
| Credit Card | 550 | $49.99 | $0.09 | Best credit card value |
| PayPal | 50 | $6.59 | $0.13 | |
| PayPal | 200 | $23.09 | $0.12 | |
| PayPal | 550 | $54.99 | $0.10 | Best PayPal value |
| Wire Transfer | Any (minimum of 5,000) | $10 per 125 tokens (minimum of $400) | $0.08 | Best overall value |
| Check | Any (minimum of 200) | $10 per 100 tokens (minimum of $20) | $0.10 | |
As you can see, Camsoda prefers credit card and wire transfer payments to PayPal payments or paper checks. Indeed, the wire transfer option offers the best value, although the minimum purchase is $400. For our money, we'd recommend making the initial purchase with a credit card. This comes with additional benefits, which we'll talk about in a second.
Once you've done that, if you're going to be a long-term Camsoda user, your best value is to pay by wire transfer. Be careful, though. The reason most cam sites deal in tokens is that they don't "feel" like you're spending money, just like betting chips at a casino doesn't "feel" the same as putting down cold, hard cash. In the heat of the moment, when you've got a raging boner — or when your pussy is dripping wet, if you're a lady — it's easy to get carried away and spend more tokens than you meant to. Pay as much as you want, but keep in mind that there's a little psychological trickery going on. This isn't a criticism of Camsoda. It's just a part of the business model.
How Can I Get Free Camsoda Tokens?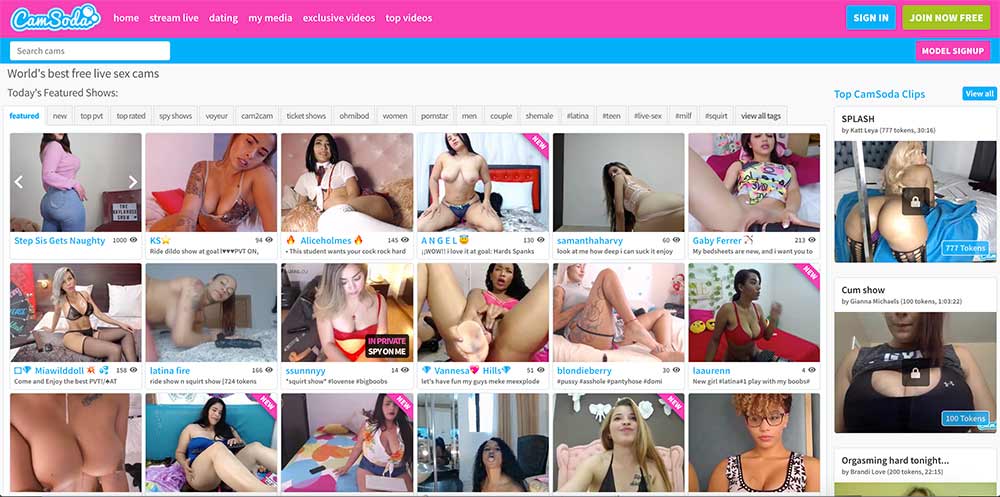 Why pay for tokens when you can get them for free? To help you get the most value out of your Camsoda membership, we've found a few ways to get your hands on tokens without having to put down any cold, hard cash. Here's how to do that.
The first option is fairly straightforward. Simply create a free account as described above, then click the button to buy tokens. Select the credit card payment option, and you'll see an option for 50 free credits. With this method, you won't need to actually pay any money. However, you will need to enter your credit card information. This feels a bit sketchy, but we can confirm that you won't be charged anything. Keep in mind that this method will only work once. After that, you'll need to pay for your tokens.
The second option is to create a paid account. To be fair, this isn't exactly free. It costs $19.99 per month, but each monthly membership includes 200 "free" tokens, which works out to $0.10 apiece. Simply put, you get the 200 tokens in addition to your premium account benefits. In theory, you're paying $19.99 for the benefits, not for the tokens. So, what are these benefits? They include:
A 100 percent ad-free interface.
The ability to change the volume of the tipping chime. This is more significant than it seems, since the tipping chime is loud and obnoxious. It's downright essential when you're watching a show where someone submits a "wall of tips" (a long series of low-value tips that set the chime off over and over).
Private messaging, both with models and with other premium users.
Anonymous tipping.
Anonymous chat.
Stealth mode, which allows you to view a model's cam without showing up in the chat window or setting off any other notifications.
So, while those 200 tokens might not technically be "free", you get a whole lot of extra value for your money.
The final way to get free Camsoda tokens is to create a model account. To do this, you need two things: a government-issued ID to verify your age and identity, and a bank account where Camsoda can send you payments. As a performer, you'll have full access to any tokens you receive from site members.
Most performers put on shows because they want money. For these purposes, tokens can be cashed in at a rate of $0.05 per token. But you can also use your tokens to pay other Camsoda models. This method isn't for everybody. After all, if you want to earn any significant amount, you're going to have to put yourself out there in a very personal way. But if you're on a slim budget, it's a great way to pay for your porn and earn a few bucks on the side. Men should be aware that most of the site's users are male. If you're not comfortable jacking off on cam for gay dudes, this option probably isn't for you. On the other hand, if you're gay, it's an easy way of racking up a lot of tokens in a short time.
Are any of these options completely, 100 percent free? No. You're either giving away your personal information, receiving a benefit for paid membership, or getting compensated for getting naked on camera. But in porn, as in life, nothing is ever truly free.
What Can I Buy With Tokens on Camsoda?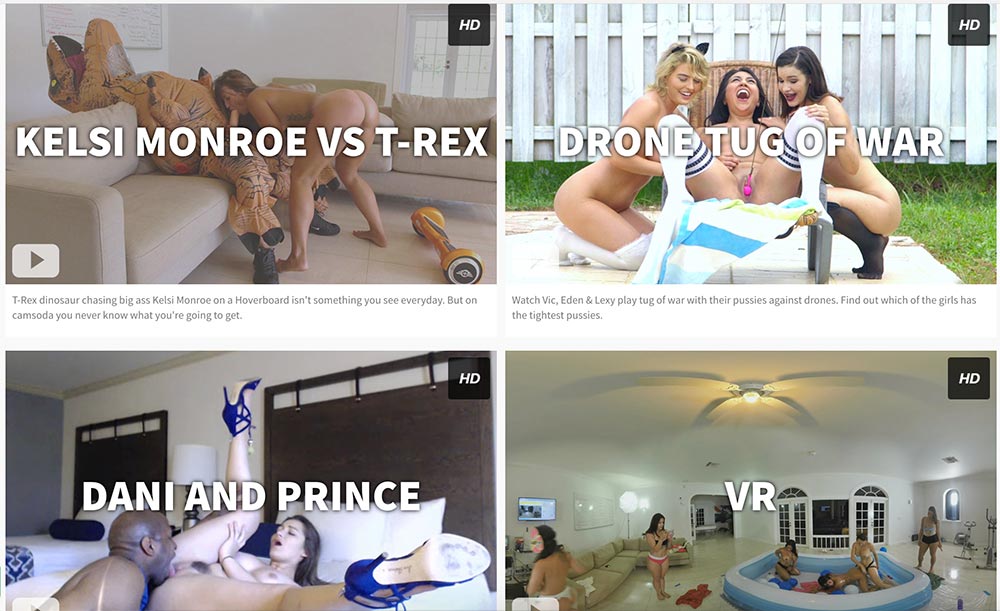 Depending on what you're looking for, Camsoda tokens can buy you anything and everything on the site. To start with the most basic option, tokens allow you to tip models. This is a way to show your appreciation, and it's also a virtually guaranteed way to get a shoutout from the model. Just don't be cheap and send a 1 or 2-token tip. That's just rude.
Many models also use interactive sex toys. These toys vibrate whenever there's a tip. As a result, sending a series of low-value tips is often the best way to get off, both for you and the model. But keep in mind that the tip chime is loud. This doesn't bother some people. However, if you want to actually hear the model's reactions, you're going to want to sign up for a paid account in order to lower the tip chime volume — or to mute it altogether.
Another popular Camsoda service is a private show. This is exactly what it sounds like. You get one-on-one time with the model, without a bunch of other people cluttering up the chat. Of course, when a model goes private with you, she's foregoing the ability to get tokens from any other users for a period of time. Because of this, the rates are relatively high, depending on the model.
Models set their own prices for private shows. If you want to go private with a top-tier model, you're looking at an average of about $3.00 worth of tokens per minute, give or take a few pennies. This works out to $45 for a 15-minute show, or more than twice what you pay for a month of premium membership. On the other hand, there are always some fresh young models looking to establish their brand. If you have the patience to wade through the lower-ranked models and find one that you actually want to jerk off with, you can easily go private for $1.00 a minute or so. Keep in mind that this method isn't always reliable, and you might spend a long time looking for a cheap private show without finding any results. Then again, that's one reason the top models get paid top dollar.
If you love the idea of a private show, but don't want to pay a lot of money, you can always watch a spy show. In spy mode, you get to watch a private show at a deeply-discounted rate. Your typical spy show is going to run about $1.50 worth of tokens per minute, although, again, this can vary considerably depending on the model. Also, you won't be able to chat with the model or interact in any other way. Only the person who's paying for the private show will be able to do that.
Finally, many models have pre-recorded videos and photo galleries on their profile page. A handful of photos and videos are available as free promotions. However, most of them are going to cost at least a few tokens. Just as with private shows and spy shows, video and photo gallery prices are set by the individual models. They range from 1 or 2 tokens all the way up to more than 200 tokens. Generally, this will depend on the length of the video, the number of photos, or the popularity of the model.
If there is anything else about Camsoda you want to know, make sure to check out our full review

Similar Articles