The Beginners Guide to Adult Cams
This looks long, got a TL;DR?
There are private shows and public ones - private will cost about $1-$3 per minute, and public ones are free, but you're encouraged to tip.
To get the most out of your money be a kind and respectful customer. Also check out the best free Token offers here.
For new users we recommend the following sites with free signup: MyFreeCams, Slutroullete, and CamSoda.
For more recommendations see our Top 10 List, the Best Free Cams, and Cams by Interest.
Why adult cams?
Before coming to this site you've probably heard a bit about adult cam sites. They're very popular now, and every year the live industry continues to grow. As free streaming porn sites like pornhub, youporn, and countless others have come to dominate online porn, major adult producers have had to innovate and provide new experiences that those free sites can't. Adult cam sites are a perfect example. The live experience provides what traditional, recorded porn can't - an immediate, personal, intimate, and REAL experience.
Porn has become so prevalent online that many users have become a little desensitized to its tricks: the fake moans, studio lighting, layers of carefully applied makeup, and perfectly timed cuts give away how artificial it is. Real sex isn't like that - it's messy, weird, funny, and happens between two people who know each other, at least a little bit. Live cams allow for this intimacy. With the help of the internet you can build a relationship with your favorite models. You can actually get to know each other. And the difference between a sexual experience with someone you know, and pre-recorded porn is huge.
Porn also travels through a lot of filters to get to you - producers, directors, and even actors themselves put their own spin on the porn they produce. They don't know you, and they can't deliver exactly what you want. They need to make content for the average porn consumer, which means they probably won't hit on exactly what you're looking for. But with a real live model (or models) you CAN ask for exactly what you want. And as long as you're respectful most cam models will be happy to provide it.
The best sex is personal, and that's what live cams provide. If you've often found yourself let down by the coldness of traditional porn, then live cams may provide the personalized, intimate experience that you've been looking for.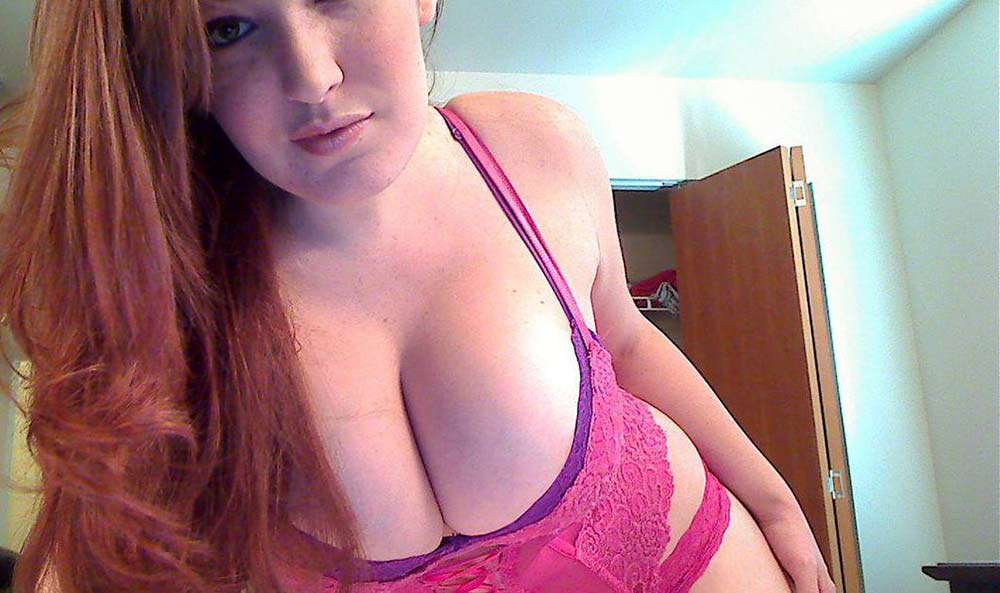 How do adult cams work?
There are two main types of adult cam site services. The first is the private chat. This is just what it sounds like - you and a model, alone, chatting, with a camera streaming the model's image. Some sites let you stream back to the model as well so you can see each other. This is the real meat of the live cam experience. You direct the action, tell the model what you'd like, and she/he will probably oblige. You won't be paying for specific actions or anything - these private shows are charged by the minute. Premium adult cam sites are built around the concept of the private show. In fact, on many premium sites like LiveJasmin and ImLive, this is the main product, and everything else you can do on the site is a little bit secondary.
The second type of service is the public show or gold show. This is a model, streaming an image, but to a public room full of guests. It's just like the private show, except anyone can join as a viewer and start chatting as well. These are free shows, however the model will require tips in order to perform certain actions. On many sites the model will set a goal, like "flash tits", with a tip goal of 20 credits. Once the viewers collectively tip 20 credits, the model flashes. Tipping users can also request actions right off the bat. If the model has established 20 tokens as the flashing cost, then a user might tip 20 themselves and request a flash. As you might have guessed already, these shows can be quite hectic and unpredictable. Sometimes you'll get a show with 1,500 viewers with no one tipping, and sometimes a big spender will barge into the show and drop money all over the place. So you could see an amazing show for free, or you could be waiting there, disapointed. Either way, while gold shows can be fun, they are obviously way less personal than private chat. They have the live element, but not the intimacy.
Those are the main types of shows, but most adult cam sites feature other services as well. You can often spend credits to unlock picture sets or pre-recorded footage of your favorite models. Sometimes you can record shows, or view recordings of past shows. There are also "spy" cams, which allow you to watch a private show a model is performing for someone else as a silent spectator. Sometimes porn stars will perform live for a special rate. On CamSoda you can even download a simulated blowjob to an advanced sex toy. Every site has it's unique set of offerings, but the private and public shows are the main event everywhere.
You may have noticed I used the term "Credits" instead of talking about money. This is because nearly every adult cam site uses a pay-as-you-go system. You purchase packages of their currency, called something like "Tokens" or "Credits", and then spend those on site services. Many sites allow for alternative payment methods if you're concerned about discretion or security. In addition to credit cards some sites accept paypal, bitcoins, and other methods.
How much do adult cams cost?
Models set their own rates individually, so the price per minute can vary a lot even on a single site. However the vast majority will fall between the $1-$3 range per minute of private chat. Very successful or well-known models may charge up to $9 per minute. Remember, this is the premium service. You can have a lot of fun on a cam site in a gold show for no money at all. Or you can spend tips in a gold show for less than private chat would cost. There really are options for any budget. But like most things, the premium content will cost at least a little cash.
How do I get my money's worth?
The best way to get the most out of your cash is to be a good customer. Cam models unfortunately have to deal with some very pushy, unfriendly clients. Show your model you respect what they do for you and that you're appreciative of their service. Be complementary and grateful. Foster a personal connection with your favorite models and that work will pay off big time for both of you.
Though it may seem counter-intuitive, be generous! Cam models want to make you happy, but they also need to earn a living. If they know you as a customer who actually pays for their work instead of begging, they'll be much more inclined to remember you and like you.
Take advantage of the free credit offers that many sites use. These often trigger on signup or after your first purchase. Free offers usually provide between $5 and $15 in free credits which can give you a boost at no extra cost. Some sites also have generous referral programs which will give you credits for signing up a friend or a performer. See this article with more details on some of the best free credit offers.
What's the best site for me?
This is the hardest question to answer - and that's why we're here! Everyone wants something a little different. If you have a specific kind of performer in mind, check out our ranked lists by interest here. If you want to jump right in, any of the sites on our top 10 list are likely to appeal to everyone. And if you want specific recommendations for beginners, read on!
For someone totally new to live cam sites we would recommend starting with a site that offers free signups and public shows. This way you can jump into the adult cam experience without investing anything up front. You can get used to the interface, see how things work, and decide what exactly you like. Below are the best general choices with free signup.

Despite the fact that this site looks like something from 2004, it's one of the largest and most active cam sites online. It also has a huge amount of performers to choose from and provides an incredible value for free. Despite being a free site, some of the industry's most popular models work on MyFreeCams. If you're looking to get your feet wet with adult cams this is a great option. On MyFreeCams there's something for everyone.
Visit MyFreeCams

Most sites let you browse through a selection of models, choose the one you like, and then pay for a show. On SlutRoulette the element of choice is removed - but you get access to a private show for free. Well, it won't be YOUR private show - you'll be spying on another one in progress, but it will give you a taste of premium content for free. And it's a ton of fun to "channel-surf" between different shows.
Visit SlutRoulette

This is a rare site that rides the line between premium and free content. There are lots of public shows you can sit in on, and also lots of options for private shows. So you can get used to the site with gold shows and then, if you feel inclined, jump into something more private. CamSoda is a very new and modern site, so it's especially easy to browse around and explore.
Visit Camsoda
That's about all the advice we have for the adult cam beginner. If you have questions which weren't covered in this guide then please send us an email with the contact link at the bottom of the page and let us know. Good luck with your adult cam experience!
Similar Articles