All About LiveJasmin Credits (2023)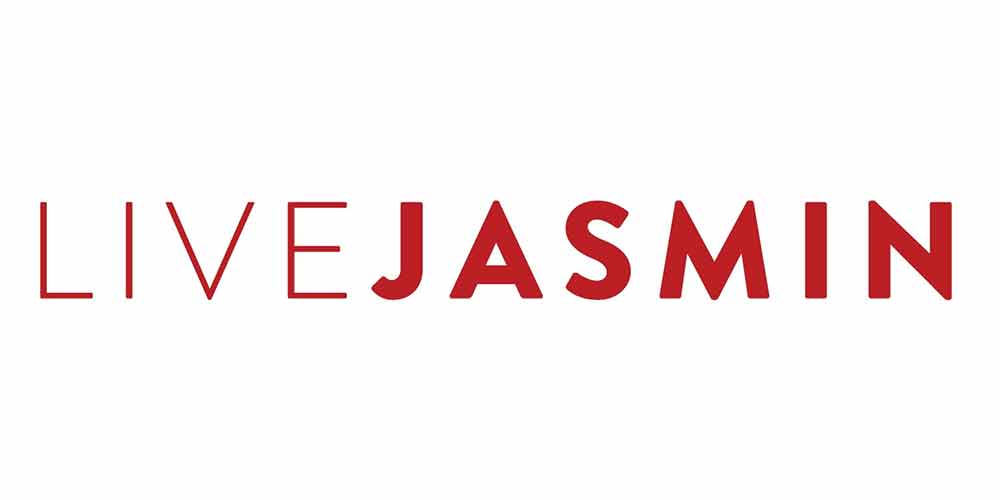 Visit LiveJasmin
In a lot of ways, subscription porn sites are to cam sites as Netflix is to Pay Per View. With the former, you pay a low monthly fee to get a variety of pre-recorded content. However, you're limited to the site's offerings. With the latter, you get a more customized experience, with premium, live content. But, you pay a steeper fee for the privilege of the experience. Except, with Pay Per View, you pay with cash. On a cam site, you pay with credits.
Credits, for the most part, aren't free. You pay for them, just like you'd pay for chips at a casino. And you use them to pay for live shows, custom content, and other cam site services.
Today, we'll be looking at the credit system on Livejasmin, one of the web's most popular live cam sites. We'll look at how you pay for them, how much they cost, and how to get some for free. Along the way, we'll talk about how to get the best bang for your buck, and how to avoid getting scammed out of your hard-earned cash. We'll also talk about what, exactly, those credits can buy you. Now, let's find out all about Livejasmin credits!
How Much Are Livejasmin Credits?
To get Livejasmin credits, the first thing you'll need to do is create an account. This first step is free. Just click the bright yellow "Join" button on the top right corner of the page. Create a username and password, and you'll be instantly logged in. The next step is to buy your credits. However, for security services, you'll first need to verify your email address. This is relatively painless. When you first signed up, Livejasmin will have already sent you an email. Click the verification link, and you're good to go.
At the time of this writing, some ad blockers, such as uBlock Origin, incorrectly identify the verification link as a popup and block it accordingly. If you're having this problem, just copy the verification link and paste it into the address bar in a new tab. Your ad blocker will then recognize it as a legitimate link.
At this point, you'll have access to 10 "free peek" points. These allow you to sample live paid shows, but only for a minute. If you're on the fence about whether or not to buy credits, these points give you the opportunity to see what Livejasmin has to offer, without spending any actual money.
Assuming you want to move forward, click the "Get Credits" link at the top of the page. There, you'll be presented with a variety of credit packages. By default, you'll be asked to pay by credit card. However, there are also several other payment methods. You can use PayPal or Skrill, for example, if you're not comfortable using your credit card online. Keep in mind, though, that using these services costs slightly more than you'd pay for a similar package with your credit card. The difference isn't more than a few percent, but it can add up over time if you're a big spender.
One unique payment method Livejasmin offers is the option to pay with a gift card. No, we don't mean some wild and crazy Livejasmin gift card. We mean a standard retail gift card. At this time, Livejasmin accepts gift cards from more than 100 retailers, including Walmart, Target, Best Buy, Home Depot, Kohl's, Home Depot, and Starbucks. You can even use a Fandango or AMC Theatres gift card. These probably aren't the kind of movie your Aunt Tilly was thinking of when she bought you that movie gift card, but she doesn't need to know. All of that being said, gift card payments run through a third-party site called PayGarden. A bit weird, but it's not a big deal since you're not handing over any personal information.
We've put together a little chart that clarifies the pricing across different payment methods and credit packages. To help you quickly find the best rates, we've highlighted the best deals.
| | | | | |
| --- | --- | --- | --- | --- |
| Payment Method | Number of Credits | Price | Price Per Credit | Notes |
| Credit Card | 27.99 | $35.99 | $1.29 | |
| Credit Card | 97.99 | $112.99 | $1.15 | |
| Credit Card | 157.99 | $178.99 | $1.13 | Best overall value |
| PayPal/Skrill | 17.99 | $6.59 | $0.13 | |
| PayPal/Skrill | 67.99 | $83.99 | $1.24 | |
| PayPal/Skrill | 97.99 | $118.99 | $1.21 | |
| PayPal/Skrill | 157.99 | $187.99 | $1.19 | Best PayPal/Skrill rate |
| Gift Card | Same as cash | Same as cash | Same as cash | Same as cash |
In addition, there are a few other payment options that are worth mentioning. Unless we mention otherwise, all of these options are priced the same as cash.
The first is to use a Paysafecard. A Paysafecard is similar to a gift card. You buy it in person in a retail store, and it works like any other gift card, except that Livejasmin accepts the payment directly, rather than routing you through a third-party website.
Another option is to use cryptocurrency. Livejasmin accepts payments in Bitcoin, Etherium, Ripple, Litecoin, Altcoin, Bitcoin Cash, and half a dozen other crypto options. This is a great way to make your payments anonymously, without any incriminating charges on your credit card statement. However, some cryptocurrencies, such as Altcoin, require a minimum payment.
European users also get three additional options. The first two are relatively similar: European Direct Debit, and online banking. With these methods, payments are deducted directly from your bank account, without any intermediary. The third is one we haven't seen before on a cam site: phone payments. You call a premium rate phone number, enter a unique code, and you're charged a rate per minute. The longer you leave your phone connected, the more you'll be charged, and the more credits will be added to your account. Because we're based in the US, and these payment options are only available to European users, we weren't able to determine the exact rates.
How Can I Get Free Livejasmin Credits?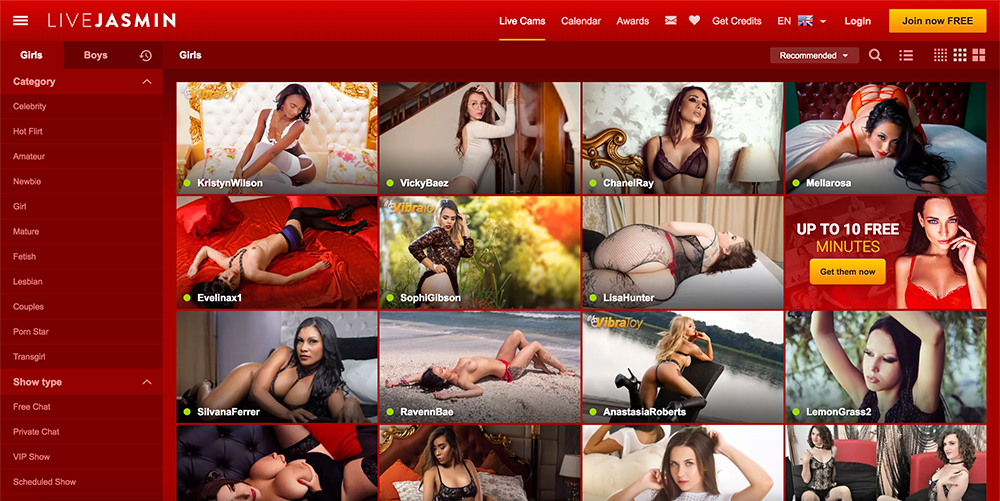 As you can see, there are plenty of ways to buy Livejasmin credits. But even the most affordable credit package can't beat free. So, how do you get your hands on some free credits?
While some cam sites offer a variety of free promotions, Livejasmin only offers one. It's a one-time offer, available the first time you enter your credit card number. However, the option is hidden. To access it, you'll first need to click the "Get Credits" link. Next, click the small red X in the top right corner, as if you're going to close the payment popup. When you do this, the popup won't close right away. It will instead offer you 9.99 free credits simply for verifying your credit card. The window tells you that "This offer will only appear once," but that's not strictly true. It will appear any time you try to close the payment window, as long as you haven't taken advantage of the offer yet.
While they may not technically be free, there's also a way to get a discount on your first Livejasmin credit purchase. When you first create a free account, you get a pop-up Javascript overlay with a wheel spin, similar to a Wheel of Fortune casino game. There are a variety of possible results, ranging from 5 percent extra credits to 100 percent. Just to keep things fair, there's also a "spin again" spot, as well as an "almost" spot. Now, to be honest, we're not sure how fair this actually is. It's entirely possible that the results are rigged. When we spun the wheel, we came up at 60 percent.
There's a catch to this offer, though. It's only good for 60 minutes. If you don't claim your offer within that time, it will expire. As a result, you're stuck making a decision right off the bat. Use the discount or lose it. Your best bet is to spend some time as an "anonymous" user with no account, in order to find out whether or not you actually want to pay for Livejasmin's offerings. If you don't, you haven't spent a penny. If you do, you can take advantage of that discount, along with the extra bonus credits we already mentioned.
One thing you do need to look out for are so-called "credit generators" or "credit hacks". These are websites that claim to provide you with free Livejasmin credits, in exchange for your email address or phone number. Needless to say, these are a scam. They gather your personal information, then give them to spammers who send you junk emails and spam calls. Worse yet, most of them won't even give you any credits. And if by some chance you do receive your credits, your account will end up getting banned. Livejasmin is constantly on the lookout for these scams, so they won't work for long. And since a paid account is tied to your personal information, once you're banned from Livejasmin, it's essentially a lifetime ban. If you really don't want to pay anything, just stick with free shows.
What Can I Buy With Credits on Livejasmin?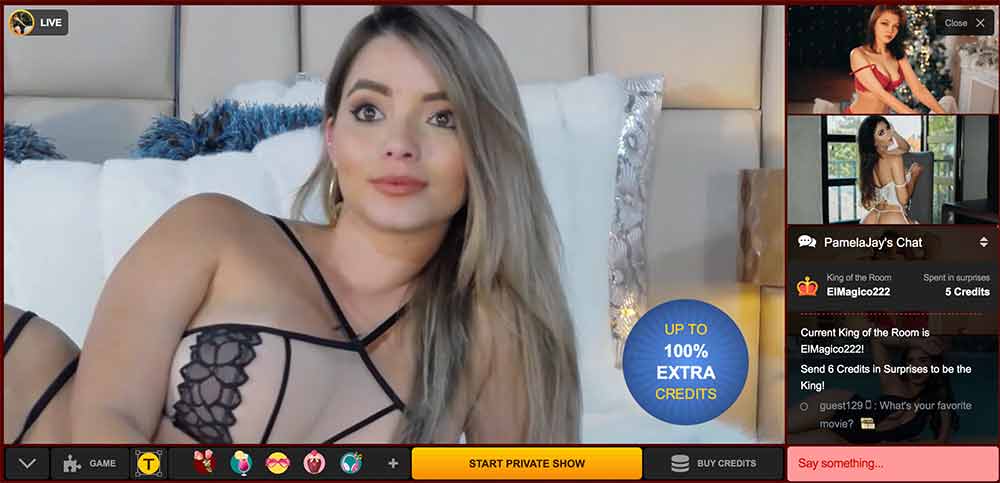 So now that you've got your Livejasmin credits, what can you do with them? The first option is simply to use them for tips during a free show. A lot of girls are willing to take requests, provided you give them a tip. Many even play games, or have rates posted. For example, one model might charge 2 credits to show her tits, while another might charge 10 credits to finger her pussy for a few minutes. The exact options are virtually endless.
One particularly popular option is an interactive sex toy show. In these shows, the models will wear a vibrator or other sex toy, which is activated every time somebody tips. Of course, you can watch many of these shows for free. But if you want to participate, you're going to need to get your hands on some credits.
You can also join group shows, which Livejasmin calls "VIP shows". For these shows, the model promises to perform a show if viewers are willing to pledge enough credits. Anyone in the room can contribute towards the goal, and reserve their spot. Provided the goal is met, anyone who contributed gets a seat for the private show. Normally, the model will define in advance what the show will be, such as a 15-minute dildo show. The nice thing about this kind of show is that you get to keep your credits if the goal is not met. The downside is that you can sometimes have to wait a while for the show to get started.
If you're willing to spend a little more coin, you can pay a model to perform in a private show. In these shows, you're the only person with access to chat, and the model will generally follow your requests — up to a reasonable limit. Private shows are priced by the minute, and the rates will vary depending on the model. The average rate for a Livejasmin private show is around 2 credits per minute. However, be careful to check the rate before you go private. Some of the top models are in high demand, and can charge as much as 5, 10, or even 15 credits a minute. In some cases, models will allow you to access a private show as a "voyeur". This means you watch someone else's private show, but don't get to participate in any way. However, you'll get a discounted rate.
Finally, many models offer videos or photo galleries for a fee. These are found on the model's profile, and the rates can vary significantly. Some models charge only 1 or 2 credits for a photo gallery. On the other end of the spectrum, some premium videos can run you 20 credits or more.

Similar Articles