Everything you need to know as a ManyVids model (2023)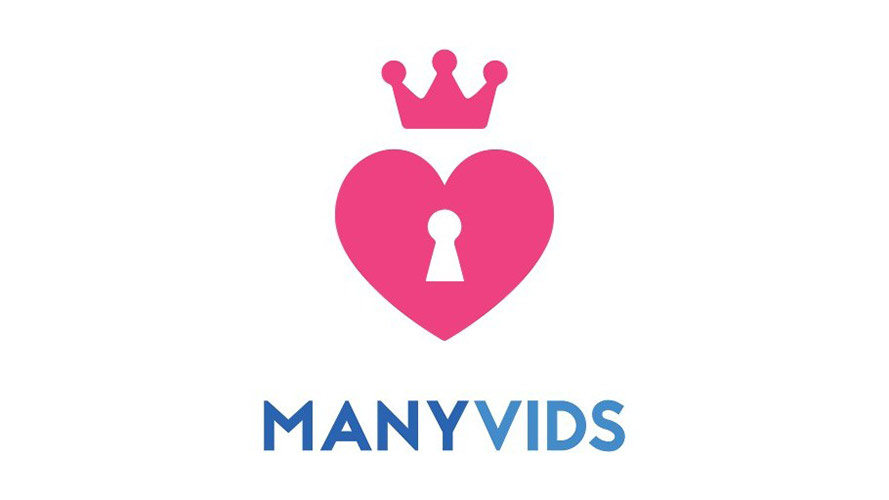 Visit ManyVids
ManyVids is one of the more popular cam sites on the web, and it's one of the most unique. In fact, it's almost not fair to call it a cam site, since camming is just one of many features. This is technically true for many cam sites, but most of them still prioritize live cams over any other kind of content. ManyVids, on the other hand, places more emphasis on pre-recorded shows and other kinds of content.
If this appeals to you, read on! We'll cover everything you need to know about modeling on ManyVids. Let's get started, and see what we've learned!
Basic ManyVids Supplies
Before starting on any cam site, you're going to need some gear. Here's a list of what you need to start earning money:
A photo ID. No matter what kind of content you're providing, ManyVids requires their models to be 18 years of age or older. This requires a government-issued ID.
That's it! Because there are many different ways to earn money on ManyVids, any other supplies are technically optional. That said, if you don't own a webcam, you won't be able to perform live shows. This isn't necessarily a dealbreaker on ManyVids, but you'll need to have something else to offer instead.
One thing you're definitely going to want to get is ManyVids' Newcummer badge. The Newcummer badge does two things: first, as a Newcummer, you'll be featured in ManyVids' New Models listing. Second, a Newcummer badge is required for you to be visible in search results. In other words, if you want anyone to find you on ManyVids, you'll need to earn this badge. Thankfully, a Newcummer badge is easy to earn. There are three requirements:
A profile picture
At least 3 videos
At least 5 pictures
Those are pretty basic requirements, and should be easy for any aspiring performer to meet. If you don't want to get naked for free, you don't have to. Other than the profile picture, nothing has to be free to view. And there are no rules saying that your pictures have to be X-rated. On the other hand, giving people a little peek can encourage them to spend money to see more.
How to Make Money on ManyVids
As we mentioned, there are several different ways of earning money on ManyVids. Let's quickly go over each one.
Tips. Tips are the primary way of earning money during public cam shows. Of course, when you're earning money from tips, you're relying on people to hand over money voluntarily. So make sure to shake things up! Use a tip menu to reward viewers for specific tip amounts. You can also set a collective goal for the room as a whole. For instance, you could perform with a sex toy after receiving 1,500 tokens in tips.
Private shows. Private shows allow you to perform for a single viewer for a per-minute fee. The downside of private shows is that you need to have some devoted fans before anyone's willing to pay for one. On the other hand, private shows pay more per minute than any other activity on ManyVids.
Pre-recorded videos and image galleries. On most cam sites, pre-recorded content is buried deep inside model profiles. On ManyVids, pre-recorded content is front and center. In fact, ManyVids started as a paid video site, and only added live cams later on. When a user visits the site and chooses their model preference, the next thing they see are the day's most popular pre-recorded videos. Similarly, pre-recorded content is prominently featured on all model pages. This makes it easy to sell your existing pictures and videos.
Selling souvenirs and services. Another unique feature of ManyVids is the ability to sell your own merchandise. This can be just about anything, from vanilla offerings to fetish content. Models sell panties, shoes, stockings, and other items, both worn and unworn. You'll also find some more exotic offerings, such as jars of pee. You don't have to be selling a product, either. You can also sell services, such as daily emails or snapchats. We even saw a model who "sells" people the privilege of paying her rent. Hey, different strokes for different folks!
Custom content. Some ManyVids users are willing to pay top dollar for a recording of their own personal fantasy. If you're willing to record a video along those lines, you can earn a fair bit of money. Make sure to negotiate in advance whether or not the content is exclusive! If it's not, you can post it on your profile and earn money from multiple sales. If the user wants a totally private video, make sure to charge a steep premium for your time and effort.
MV Crush subscriptions. MV Crush is a subscription service where users pay a monthly fee to get access to all of your content. If you want to earn money this way, make sure you're uploading plenty of clips and pictures. Otherwise, there won't be any benefit to subscribing.
Phone sex. ManyVids supports per-minute billing for phone sex. That said, there's no encryption on the call. Since users will be able to see your phone number, you'll want to use a dedicated Skype account or a cheap prepaid phone.
ManyVids contests. ManyVids hosts a weekly model contest called #WinningWednesday, along with several larger, annual contests. Site users tip towards the contest goal, and the winner gets the bulk of the payout. However, you also get a portion of anything your fans contribute, whether you win the contest or not.
ManyVids Payment Basics
Model earnings on ManyVids are fairly straightforward. On tips, MV Crush subscriptions, and custom content, you keep 80 percent of whatever the user pays. This is significantly higher than you'll see in most of the cam industry. For all other services, you keep 60 percent, which is more on par with industry standard.
Exactly how much you earn is entirely up to you. Models set their own rates for all of their content and services. It's a good idea to play with your pricing until you find a sweet spot.
Payouts are made on the 1st and 16th of each month, and there's no fee. The one exception to this is wire transfer, which will cost a $30 fee in most countries. Other than that, you'll automatically receive your full payment, provided you reach the minimum. Here are the minimum payouts for each payment type:
Direct deposit: $50
Check by mail: $100
Paxum: $50
Entropay: $50
Cosmo: $50
ManyVids Model FAQ
Who can model on ManyVids?
Anyone can model on ManyVids. The only requirement is that you're at least 18 years old. Other than that, anyone is allowed to perform and earn money. ManyVids even has separate categories for female, male, and transgender models. When they first visit the site, they have to choose a model type before they see any content. If you're a male or trans model, this is a huge benefit, since it means you won't be buried on page 90 of the search results. It also means a friendlier chat for live performers, since site users won't see you unless they're interested.
What privacy options does ManyVids offer?
ManyVids provides geo-blocking service, which means you can hide your videos from people in certain regions. This can help avoid you getting outed to your family or your "real-world" employer. ManyVids' geo-blocking is better than most cam sites. You can block up to three countries, as well as three states or regions. Keep in mind that geo-blocking depends on a user's IP address. If someone in a blocked country is using a VPN to spoof a connection from an unblocked country, your profile will be visible. This is the same as any geo-blocking service, though.
Does ManyVids offer benefits?
ManyVids does not offer traditional employee benefits, since cam models are independent workers. That said, the site does offer a couple of ways to earn extra money. You can participate in their revenue-sharing program by referring other models. For those models, you'll earn 5 percent of their tips and video purchases for life. If you refer a handful of people, that can add up!
Another way to earn more is to upload videos to MV Tube. MV Tube is ManyVids' tube site, but only allows uploads from verified ManyVids models. For those videos, you earn 60 cents per 1,000 views, which is industry standard for tube sites.
Does ManyVids offer cam splitting?
Cam splitting means streaming simultaneously on more than one website in order to increase your revenue. ManyVids supports cam splitting through most cam splitting software. That said, they don't provide the software for you. You have to handle purchase and setup yourself, but it can be an excellent investment.
How does ManyVids protect their models?
ManyVids offers DMCA protection for all of their models via a service called DMCA Force. DMCA Force takes a digital fingerprint of everything that's uploaded to ManyVids. They continually crawl the web, searching other websites for matching fingerprints. If they find one of your videos on another website, DMCA Force sends a takedown notice. This helps ensure that your videos and pictures aren't getting pirated.
How does CamSoda protect their models?
If you're streaming on a cam site, the last thing you want is for your video stream to get stolen. This results in less income for you, and makes it harder for people to find your legitimate stream. CamSoda provides DMCA monitoring and takedown service for all their models. If your videos start appearing on free "tube" sites, CamSoda will get them taken down for you. To be fair, this is something you could do for yourself. But by proactively protecting your content, CamSoda is saving you a fair bit of work.
What if I model for a studio?
ManyVids supports producer accounts for studios with multiple models. The difference comes down to who appears in the video. With a personal account, you can perform by yourself; you can also perform with other people, provided that they've been ID-verified by ManyVids. However, you can only post or stream videos that you appear in. So you can film yourself fucking your friend, or film yourself fucking your boyfriend, but you can't film your friend fucking your boyfriend. With a producer account, it doesn't matter who is or isn't on camera, as long as they're ID-verified. ical location for their business, while this is typically not required for independent models.
Why Wait?
ManyVids is an excellent cam site for anyone who wants to sell pre-recorded content, images, or merchandise. Because the site design emphasizes all of these features, you'll typically see more sales than you would on other sites. The audience is highly diverse, with tastes ranging from missionary to super-kinky. Not only that, but the live cam features are as good as those you'll find on most dedicated cam sites. Sign up for ManyVids today, and start getting paid!

Similar Articles