Everything You Need to Know About Being a LiveJasmin Model (2023)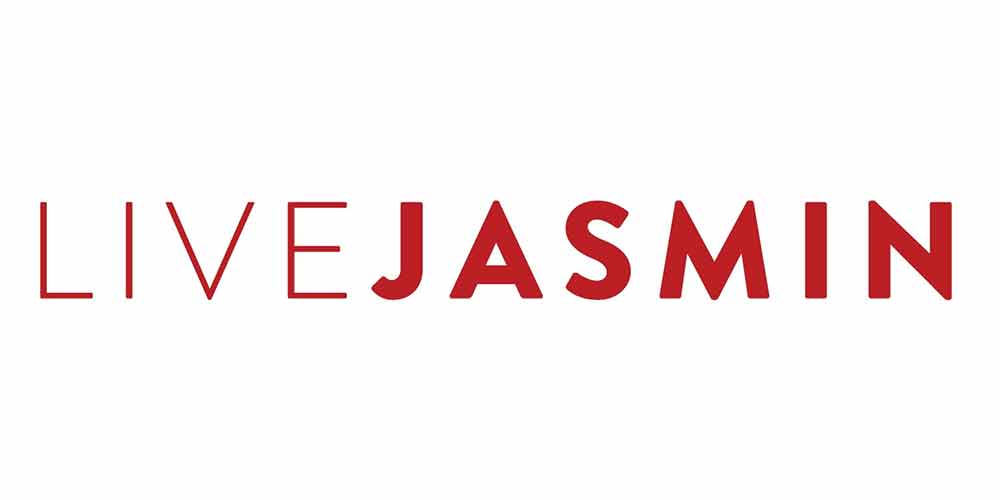 Visit LiveJasmin
There are few cam sites with the same name recognition as LiveJasmin. In part, this is because they advertise everywhere. Visit most ordinary porn sites, and you'll see ads for LiveJasmin. But it's also because the site is just plain good. From the layout to the interface to the customer service, LiveJasmin is the gold standard for what a cam site should be.
Of course, just because LiveJasmin is a hit with customers doesn't tell you anything about the model experience. We're about to take a close look at LiveJasmin's model program. By the time we're done, you'll know everything you need to know about being a LiveJasmin model. Let's get started!
Basic LiveJasmin Supplies
MBefore you start modeling on LiveJasmin, you're going to need some essential supplies. Here's a short list of the things you'll need before you get started.
A computer. LiveJasmin's model platform is fairly lightweight, and you don't need a super-powerful system to start streaming. A 2GHz dual-core processor will get the job done, provided you have a 32-bit video card. If you don't have a video card, a 3GHz processor is highly recommended. Either way, pretty much any PC or Mac from the last decade will be sufficient.
A webcam. Technically, any webcam will be supported. That said, camming is a visual medium. Viewers expect you to look your best, and a high-quality external HD camera will definitely help you earn more tips.
An internet connection. You'll need a minimum of 1024kbps upload speed for the web app, or 1.5Mbps for the desktop app. If you've got a Gigabit connection, you'll be able to stream in HD all day without any trouble.
A photo ID. You need to be at least 18 years old to model on LiveJasmin, and you'll need to show them your ID before you'll be allowed to perform.
How to Make Money on LiveJasmin
LiveJasmin provides several ways for models to earn money. Depending on how many revenue streams you take advantage of, camming even offers potential as a full-time job.
Tips. Tips are the bread and butter of any camming career. Even if you ultimately end up earning more from other sources, tips are where it starts. But don't just sit back in public chat and wait for money to come in. Encourage users to tip! Many models offer a tip menu where they'll perform a specific action for a given fee. For instance, you might remove an item of clothing for each tip over a certain amount.
Interactive sex toys. Interactive sex toys are similar to ordinary tips in that they're best used in public chat. With an interactive sex toy, the toy responds to tips. The more a user tips, the more fun they — and you — get to have.
VIP shows. In a VIP show, you tell your audience in advance what you're offering. The more details, the better. Next, you set a total tip goal. Anyone who tips towards the goal will get access to the show. Once the goal is met, the show begins, and everyone who didn't contribute gets kicked out of the room. VIP shows also get featured placement on LiveJasmin, so they're a good way to attract new fans.
Private shows. In a private show, a model streams exclusively to one fan, who pays a per-minute fee for the privilege. Private shows offer excellent potential for earnings per minute. However, you'll need to build up a fan base first.
Selling pre-recorded pictures and videos. On your model profile, you can offer pictures and videos for sale. They can be sold individually, or you can even bundle them together at a discount. Either way, you'll be able to earn money even when you're not actively camming.
Fan club subscriptions. LiveJasmin models can start their own individual fan clubs. Members of your fan club pay a biweekly fee of $4.99, $9.99, or $14.99 (your choice). In return, they get access to your exclusive fan club content. They can also message you at a discounted rate, and give you points in the LiveJasmin awards. Once you have a lot of fans, a fan club membership can be very profitable. Just make sure to give them plenty of exclusive content so they're happy with their subscriptions!
The LiveJasmin mobile app. With LiveJasmin's mobile app, fans can make voice and video calls for a fee. You can also offer premium content for sale through the app, and send naughty "snaps" that disappear after 24 hours. Voice and video call settings are entirely up to you, so you can set your own hours, and accept or reject calls at your own discretion. You can even opt not to accept calls at all. It's just a matter of what you're comfortable with.
LiveJasmin Payment Basics
LiveJasmin has two pay periods per month. The first pay period ends on the 15th of the month, and the second pay period lasts from the 16th through the last of the month. Payments can be made through the following methods:
Direct deposit
Check
Wire transfer
Paxum
ePayService
WebMoney
SEPA
By default, checks are sent on the 16th and last of the month for the prior pay period. Immediate withdrawal is also available, with a minimum withdrawal amount of $500 and a maximum of $15,000. That said, immediate withdrawal costs a fee of 1%.
LiveJasmin pays models on a sliding scale. The more you earn in a given pay period, the higher percentage you get to keep. Here's a look at the tiers, along with the percentages. Keep in mind that the tier is reset every pay period, so it's always based on your cam's current performance:
| | | |
| --- | --- | --- |
| 1 - Aspiring | Less than $100 | 30% |
| 2 - Accomplished | $100-$300 | 35% |
| 3 - Famous | $300-$650 | 40% |
| 4 - Star | $650-$1,500 | 45% |
| 5 - Superstar | $1,500-$2,500 | 50% |
| 6 - Legend | $2,500 and up | 60% |
LiveJasmin Model FAQ
Who can model on LiveJasmin?
Anyone 18 years and older can perform as a LiveJasmin model. This includes female, male, and transgender individuals. A benefit of this is that couples are also welcome to perform. Keep in mind, though, that before your partner appears on camera, they'll have to be verified by LiveJasmin and associated with your account.
What privacy options does LiveJasmin offer?
LiveJasmin allows models to block users from their own home country, plus three additional countries. When someone from a blocked country visits LiveJasmin, your cam and profile will not be visible. Unfortunately, LiveJasmin does not allow US models to block users from specific states. This can be troublesome, since if you want to be invisible in your home town, you essentially sacrifice the entire US market.
Does LiveJasmin offer benefits?
Because LiveJasmin models are independent contractors, they aren't "employees" in the traditional sense. LiveJasmin does not provide health insurance or other employee benefits. That said, there are a couple extra ways to supplement your income on LiveJasmin.
For one thing, you get your own referral code for customers. Whenever someone signs up for LiveJasmin using your link, you earn 20% of whatever they spend for life. This includes money they spend on other models. It also stacks with any commission you're earning on your own shows. So if you're earning 60% on all customers, you keep a whopping 80% of tips from your own referral customers.
For another thing, they offer a "my website" program where you create your own custom cam site where you're the only model who appears. If you cam on multiple platforms, having a single, centralized site can give your fans a guaranteed way to connect.
Does LiveJasmin offer cam splitting?
LiveJasmin allows cam splitting. This means that you're performing on multiple sites at once. Typically, you'd perform in public on all sites, go into private shows on one site, and come back into public on all sites. This allows you to take advantage of the user base from multiple cam sites simultaneously.
That said, cam splitting requires separate software, which LiveJasmin does not provide. You'll also need a more powerful PC and faster internet to handle all the multiple connections.
How does LiveJasmin protect their models?
LiveJasmin protects you from any and all customer chargebacks. If someone tries to dispute a payment, LiveJasmin covers any losses. Regardless of the outcome of the dispute, you get paid.
What if I model for a studio?
LiveJasmin supports studio accounts. However, if you're modeling for a studio, you don't get paid by LiveJasmin directly. Instead, LiveJasmin pays the studio, and the studio pays you after taking their commission. This is industry standard, and not unique to LiveJasmin's payment system.
Why Wait?
LiveJasmin remains not just one of the web's most popular cam sites, but also one of the best choices for models. The main reason for this is the wide variety of ways you can earn money. From fan clubs to a dedicated smartphone app, there are plenty of ways to monetize your content. Not only that, but the site's large user base means you'll be exposed to a very wide audience. Play your cards right, and LiveJasmin can be a very profitable place to model.

Similar Articles