A Complete Guide on Ashley Madison Credits (2023)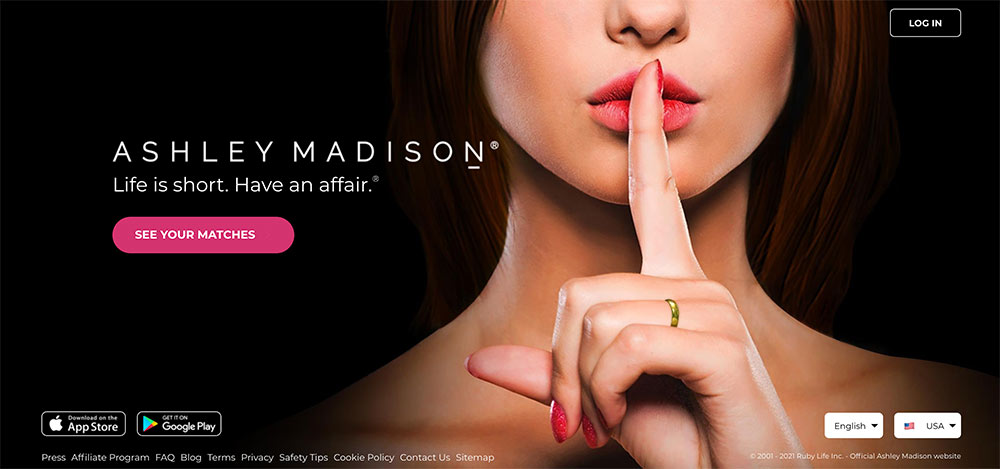 Visit Ashley Madison
Ashley Madison has created a stir in the online dating industry. Married folks can now hook up in style and find a date discreetly to have an affair. The website serves men, women, straight and gay, all looking forward to some passionate infidelity.
However, Ashley Madison is not free except for women. You have to pay to communicate with your matches, and that's where the credits come in.
Today, we will learn everything you need to about Ashley Madison credits in our exclusive guide.
What are Ashley Madison Credits?
Ashley Madison is free only for women looking for men. Therefore, everyone else will have to pay to send messages and communicate with members. You will need to pay if you are a:
Man looking for a woman
Man looking for a man
Woman looking for a woman
Now, what are credits?
Credits are virtual tokens you use on Ashley Madison for paid services. Each action needs some credits that you can buy in bulk for dollar amounts.
Else, you will be limited to viewing profiles only with a free membership unless you're a heterosexual woman.
Next, let's check out what you can do with credits on Ashley Madison.
What Can You Do with Ashley Madison Credits?
Every action on Ashley Madison needs credits. You won't be able to connect with women or find a date unless you pay for it with credits. We will reveal the prices of Ashley Madison credits shortly, but first, let's see what they let you do:
Send Messages
Only women can send free messages on Ashley Madison. Men will always need credits to send messages to someone they like. Without credits, you are just stuck with drooling over hot profiles of women! Ashley Madison charges around 5 credits to read and save your messages.
Read Messages
Men have no way of reading what sexy women send them unless they are ready to part with credits. You can read one free message at the most every day without paying.
You will need 5 credits to read messages sent to you by men and women. Of course, you can skip paying for messages sent by men if you are a straight guy.
Ashley Madison offers a monthly subscription called Message Plus to help you read and send messages without credits. The subscription costs $29.99 per month and renews each month automatically.
You may subscribe to the package if you plan to communicate with a lot of women on Ashley Madison. It will be more affordable than paying credits every time you want to read or send a message.
Boost Your Profile
Men can boost their profile for a few credits every month. The feature is called Priority Man and highlights your profile in searches in your region. You can think of it as advertising your profile to get more women interested in your profile.
Send Priority Mail
You can choose to send priority messages to someone you want to date on Ashley Madison. The feature is called Priority Mail and highlights your message in the recipient's inbox. As a result, the recipient is more likely to read your message. Of course, you will need to part with your credits to be able to send priority mails.
Online Chatting
Ashley Madison provides chat rooms and individual chat options to members. You will need an account balance of at least 30 credits to initiate a chat with another woman. The hourly charge of online chatting is around 50 credits per hour.
Send Virtual Gifts
Are you looking to impress ladies you meet on Ashley Madison?
One of the best ways to create your charm on women is to send virtual gifts. You can go for a range of fun and sexy gifts that cost 20 to 50 credits.
Traveling Man
Men can use the Traveling Man feature to hook up with women in other areas while traveling. They can connect with local women at their destination and look forward to discreet relationships. You will need to pay in credits to use the Traveling Man feature.
The Cost of Ashley Madison Credits
How much do credits cost on Ashley Madison?
You have the following choices when you want to buy Ashley Madison credits:
100 credits for $59
500 credits for $169
1,000 credits for $289
As you can see, buying more credits is an affordable choice. You will always need considerable credits in your account to make the most of the website.
Can You Get Ashley Madison Credits for Free?
We are sorry to break the bad news, but you can't get Ashley Madison credits for free. The only way you can get your hands on Ashley Madison credits is to buy them.
However, you can sign up for a guest membership for free to check out the website. The 30-day free trial lets you browse profiles and get one free message each day. also, you can't message anyone or send emails.
Final Thoughts
Credits are indispensable on Ashley Madison. You will never be able to find a date unless you are ready to buy credits.
The virtual tokens help you initiate contact and exchange messages with women on the platform. You will also need credits to chat live with ladies you meet online.
Additionally, credits help you boost your profile and send priority messages. You also have to use credits to send virtual gifts to impress women.

Similar Articles