The 9 Hottest Pornstars on Camsoda
Since CamSoda exploded onto the scene a few years ago it's attracted some of the hottest amateur talent. But there are also professionals on CamSoda. Some of the world's biggest porn stars have broadcasted on CamSoda in the past. In fact, some continue to give live shows today. Because these are giant stars, they aren't online nearly as often as full-time cam girls. But even if you've missed the live shows, you can still purchase recordings of the shows given by some of your favorite adult performers. If you sign up, you can also subscribe to these stars and get notified the next time they're giving a live show.
Even if you're a big fan of the stars on this list, you've probably never seen them act the way they do on a live broadcast. They're down to earth, having fun, enjoying interacting with their biggest fans, and getting genuinely turned-on in the process. Watching these women broadcast really drives home just how scripted most porn is. Here you see them laugh, joke, dance around, and just ham it up for the fans. It's a totally fun and low-key way to see your favorite stars cutting loose. These shows offer a truly behind-the-scenes look at their personalities. And if you're a fan of live cams, you already know that nothing is sexier than authenticity.
Gianna Michaels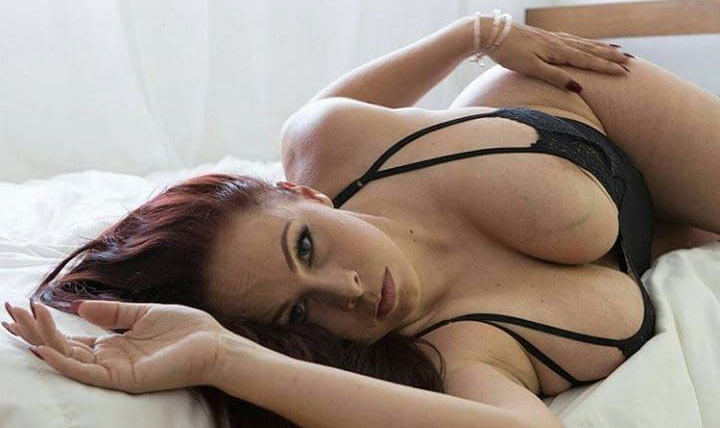 If you're a fan of big tits, then you've probably seen one of Gianna's videos before. She's a seasoned adult star with almost film credits and multiple AVN awards. And all that recognition isn't just because of her rockin bod; Gianna really loves being sexual on camera. This comes through in her effortless CamSoda performances. As soon as the camera's turned on, she is too. Within minutes of her first performance Gianna is fucking herself with a dildo and smiling wide. You can tell that she absolutely loves the attention and feedback she's getting.
And as any fan would expect, she gets out her giant tits and plays with them for the camera. I wasn't there for the live show, but it's obvious that she was getting a great reaction from the way she smiles and laughs while reading the comments. Seeing her genuine enthusiasm, and knowing she really loves what she does, makes watching her porn vids even hotter. I always wonder in the back of my head "how much of this is a performance?" But Gianna's live shows make it clear that her enjoyment is totally genuine – she just loves getting off for her fans.
If you want to hear more from Gianna, check out this CamSoda podcast episode where Gianna talks with host and fellow porn star Dani Daniels about swallowing jizz, enduring giant dicks, and their private fantasies.
Unfortunately, we don't know when – or if – Gianna will perform live again. But she still has 14 extremely hot exclusive videos up on CamSoda.
Moriah Mills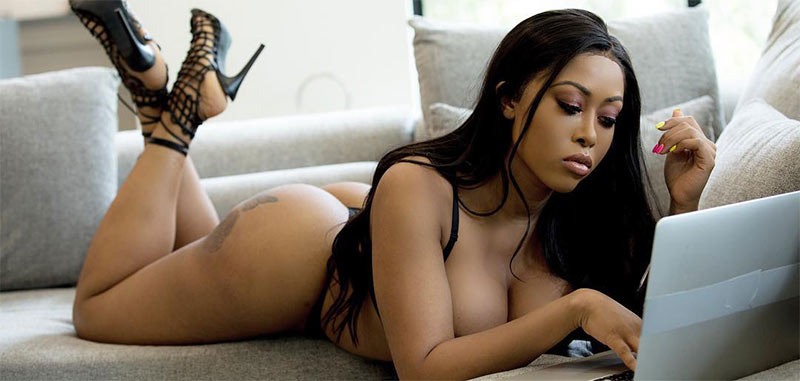 While other stars on this list became famous for their pornographic performances, Moriah found fame on Instagram and then transitioned to the adult industry. One look at her insanely curvy body makes it obvious why she gained a following so quickly. She has giant tits, an enormous ass, and a small waist that give her a distinctive hourglass shape. She reminds me strongly of Nicky Minaj, or an even curvier Kim K. And she gladly shows off all these assets in her Instagram feed. There you'll find countless twerking videos and shots of her giant tits bouncing around.
Moriah has an amazing body for porn, and she knows it. While she's new to the scene, she's already starred in 22 films for Reality Kings, Brazzers, and Mofos. And, of course, she's broadcasted live on CamSoda. This isn't very tame stuff either – Moriah shares that freely on Instagram. Her CamSoda content is straight up live porn. It includes her first anal scene and her first scene with two guys. For a live cam show this is seriously explicit stuff.
We don't know for sure when she'll be back on CamSoda giving one of her raunchy live shows, but for the moment she has 13 very hot videos up for purchase with tokens, and they're well-worth it. Moriah clearly loves having her curvy body fucked and sharing her enjoyment live. It's plain to see she's a true exhibitionist – she can't stop smiling while she's playing with herself!
Dani Daniels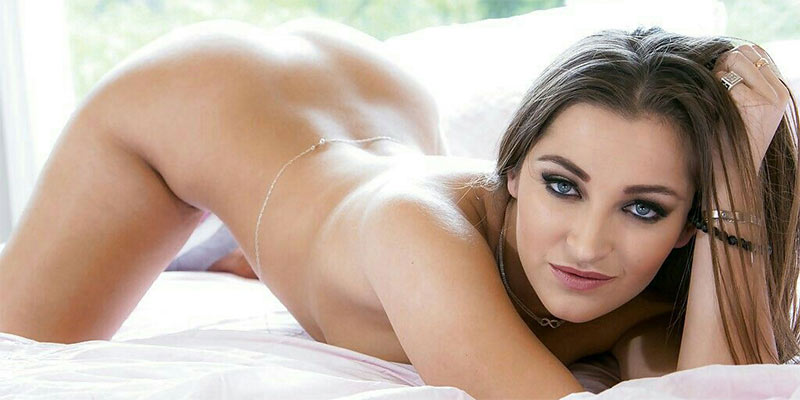 There's something magnetic about Dani Daniels. She exudes positivity and enthusiasm – always smiling, laughing, teasing, and enjoying herself. For Dani, showing of her body and being sexual is just another way to be expressive. This sex-positive charisma makes her a natural performer. It doesn't hurt that she has an incredible body with natural, perky tits that she loves to show off. Since getting her start in porn 7 years ago, she's amassed over 600 film credits and a stack of AVN awards. When she does give live performances, CamSoda is her venue of choice.
Dani has a long history with CamSoda. She's hosted several of their podcast shows and given many live performances in the past. Even though it's been a little while since she was last online, it's very likely she'll be back due to her extensive past involvement with the company. As of right now she has a whopping 47 exclusive videos for sale on her CamSoda profile. These include a ton of solo work, live girl-girl scenes, blowjobs, and full-on straight sex. There's even some exotic stuff – cosplaying, fuck-machines, and whatever a "creampie drive-by" is.
When she's not happily making herself cum on CamSoda, Dani keeps busy by producing exclusive content on snapchat, creating designer coffee blends, and producing her new show on Amazon, Dinner with Dani.
Tori Black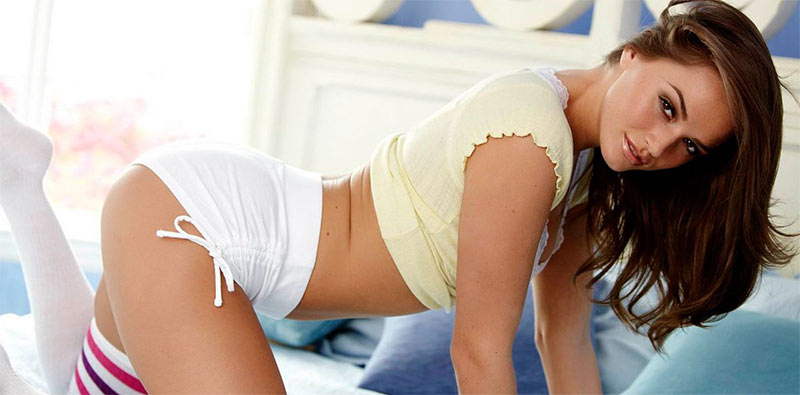 Since Tori Black started making porn 10 years ago she's made history by becoming the first actress to win back-to-back AVN "female performer of the year" awards. She also portrayed a much more convincing Cat Woman than Halle Berry in Batman XXX: A Porn Parody. I know, not a high bar, but believe me – her porn credentials are stellar. It's less about her acting talent and more about her genuine love of sex. Some stars are obviously just trying to look like they're enjoying the act, but with Tori it's clearly for real. And if you don't believe it, check out her live shows on CamSoda.
Tori has done a ton of shows on CamSoda, and likely will again in the future. She currently has an incredible 74 exclusive clips available. But if you want a free preview of this insatiable girl in action, CamSoda uploaded one of her shows for free on pornhub. Here she talks dirty, touches herself, puts her wet panties in her mouth, then grabs her Hitachi and cranks out multiple orgasms for the enjoyment of her fans.
All of Tori's clips on CamSoda are solo shows, but she keeps it interesting with a wide array of toys. This girl is into everything. You can watch her ride giant dildos, shudder against vibrators, and toy her ass with a lush smart toy. Best of all is her amazing smile. She clearly loves every second of getting herself off for a live audience.
Jada Fire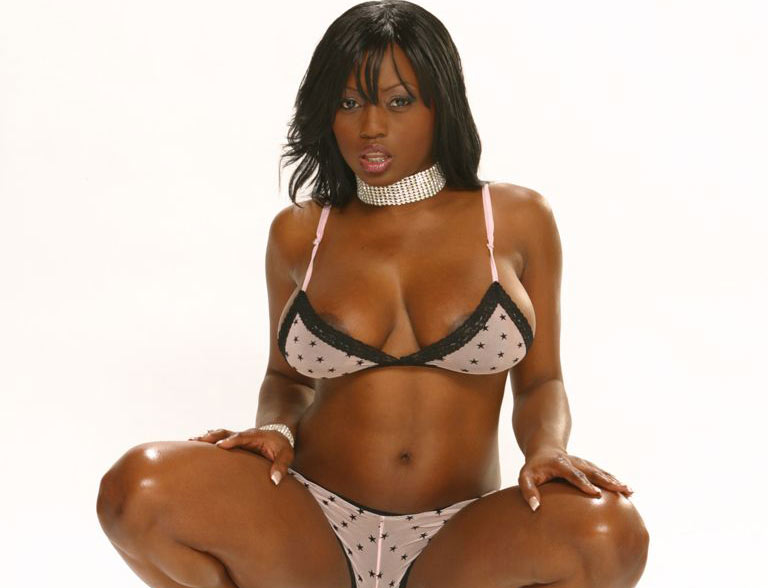 If you like curvy black girls, then Jada has what you're looking for. At just 5 feet she is short but totally voluptuous. Her giant ass and tits dominate every scene she's in. Jada has one AVN award to her name - Best Oral Female Performer. She's a dick-sucking savant who isn't afraid to make a lot of noise and spit to get the job done. One of my favorite Jada scenes is when she played Uhura in This Ain't Star Trek and gets double-teamed by Spock and Kirk. It's totally ridiculous, but once it gets going you forget that this hot scene is taking place in an absurd Star Trek parody.
Jada isn't prolific on CamSoda, but she does appear occasionally to suck and fuck a dildo for her fans. She currently has 9 videos available for purchase. I'll be honest with you - while some other stars on this list seem happy to let loose on cam, Jada is usually pretty reserved. Strangely she seems more performative on cam than in her porn videos. Maybe Jada really needs that extra connection - that chemistry with a costar to get into it. Still, she looks beautiful playing with her tits and sucking away on toys. And she is unmistakably enthusiastic about cumming on her vibrator. Jada is retired from porn now, so the only way you're going to see more original content from her is through performances on CamSoda, or content she releases herself.
Daisy Marie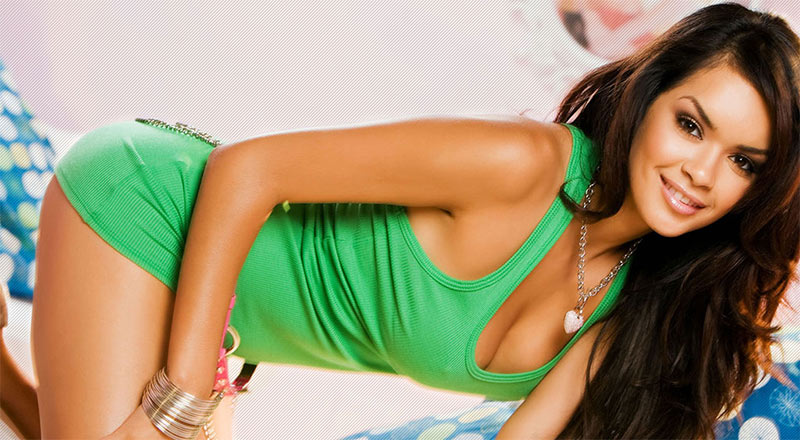 This AVN hall of fame inductee has been making porn for 16 years. Daisy Marie clearly loves her job. She's done just about everything in the industry with a smile on her face. Her distinctive look is like nothing I've seen before. She's half Mexican and Half filipino, which makes for a striking, gorgeous combination. She's apparently also big into sports - specifically the Lakers.
Daisy is a regular on CamSoda, and she's no slacker. She's always doing her best to answer fan questions and requests. Most of her available recorded shows are solo scenes where she gets herself off until she physically can't anymore. But there's also a lesbian scene and a very hot POV blowjob. Daisy currently has 67 videos available for purchase on CamSoda.
More than any other performer I've seen, Daisy's orgasm is on a hair trigger. During one of her CamSoda shows the vibrating LoveSense toy is so intense for her that she has to pull it out 2 minutes into the show while she squirts everywhere. Many more orgasms follow in this 15 minute show. She's totally insatiable, and alternates between the vibrating toy and a thick dildo. All of this goes on while her tits are covered in cake frosting. Clearly this isn't your normal phone-it-in cam show. Daisy goes the extra mile to please her fans and herself with unique toys, clothes, and props.
Brandi Love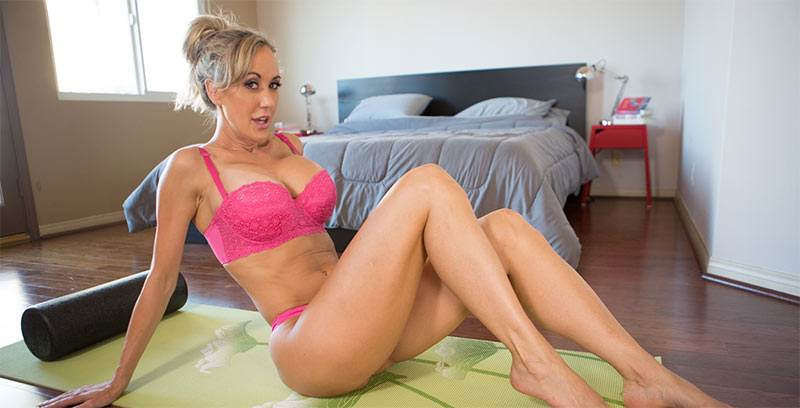 Brandi has been making porn since the early 2000s, but she's only recently become a mainstay of the major studios. Since she started later than most, Brandi is well-known for her more mature look. She's won several "MILF Performer of the Year" awards, and is currently the top-rated Mature performer on CamSoda. Brandi has an incredible confidence to go along with her rocking body. At 45 she is still keeping it real tight. But she's also a successful entrepreneur and published author. You can tell by the way she speaks in her shows that Brandi has plenty of smarts and charisma to go along with her hot body.
The other porn stars on this list perform solo for the majority of their shows, but Brandi almost always seems to bring along a friend - or two. Many of her shows and available clips on CamSoda feature explicit fucking. The best thing about Brandi's performances is there's no hint of self-consciousness. This woman obviously loves sex, and feels zero shame about indulging herself and her live audience. There are no bad vibes with Brandi - just an uninhibited love for fucking and cumming. She must really love sucking dick, since so many of her 81 CamSoda clips involve her throating some lucky guy.
Remy LaCroix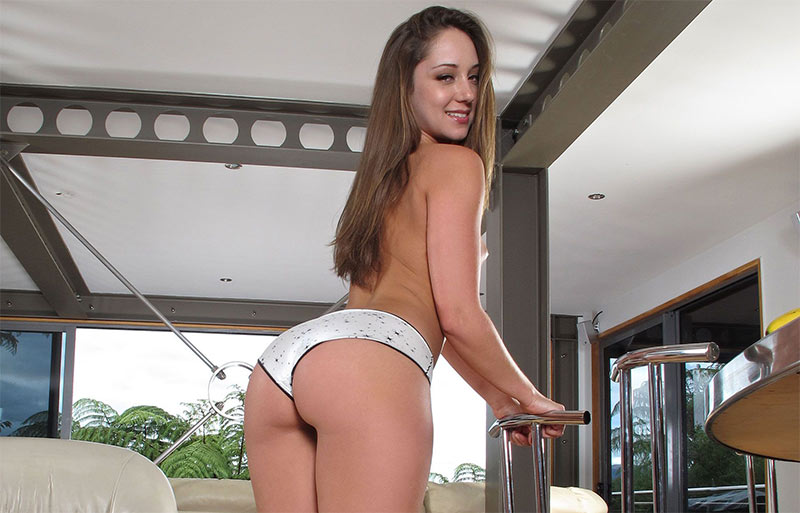 After only six incredibly hot months in the porn industry, Remy LaCroix announced her retirement. I guess the brightest flames sometimes burn out the fastest, because this girl was on track to be a porn superstar. Watch one scene with her and you'll see why - she has an ass that refuses to quit, and a one-of-a-kind smile. She's no prude either. Her very first scene was a gangbang with Kink.com. This girl, in the brief time she was actually in the industry, was down for anything. She did eventually return to shooting a few scenes, but is currently out again - apparently for good.
Remy was never very consistent on CamSoda, and only has 13 videos available for download. But if you're a fan of Remy, these are worth checking out, seeing as she isn't producing any more content. She's very sweet and genuine in the clips. It's all solo work featuring her playing with her pussy and ass using a variety of toys. It isn't different or groundbreaking stuff, but she's clearly having a great time getting off in the clips. Remy is more down-to-earth in her cam shows than a lot of other porn stars. I really like her more natural minimal-makeup look in these clips. If I hadn't seen her screaming in ecstasy during several gangbang scenes, I would have guessed that she was a uniquely beautiful amateur girl who just likes showing off on cam.
Riley Reid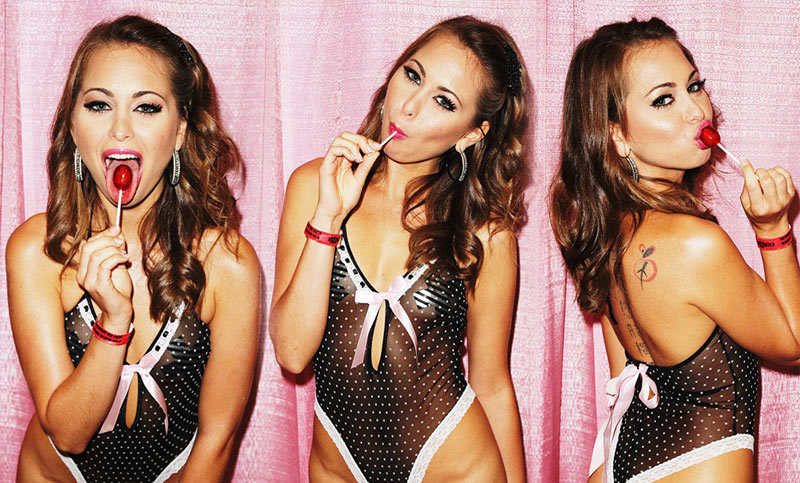 Unless you've been living under a rock, you probably know that Riley Reid is one of the biggest porn stars on the scene right now. This petite girl has an innocent smile and a bubbly personality, but that doesn't stop her from fucking on camera in every way imaginable. Even while being double penetrated by huge dicks, Riley is smiling, laughing, and loving every minute of it. This 5'3" firecracker has racked up more prestigious adult awards than we have time to list here. Suffice to say - she's a huge porn star and for good reason.
As of the publication of this article Riley is an active performer on CamSoda, and she seems to be getting more creative with her shows. Her earlier work is solo stuff with simple costumes, dildos, and buttplugs. But just recently she brought a male performer along for some live fun. In her most recent video she donned a sexy "ass-tronaut" costume and made herself cum while balancing a bulky space helmet on her head. If that doesn't immediately sound hot to you - I promise that it is. While all her 13 videos are super hot, they're also expensive. If you're a big fan of Riley, we recommend picking up the package deal to save yourself some money and instantly unlock all of them. This is original content, so It's still worth the asking price for Riley's die-hard fans.

Similar Articles