Jerkmate Models (2023)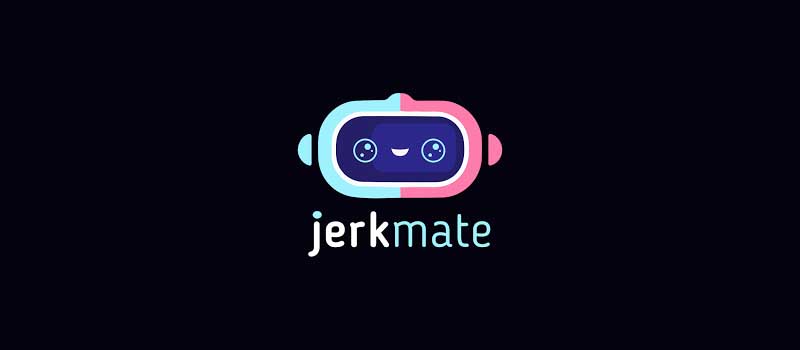 So, you have found your way onto Jerkmate and have gotten a taste for the beautiful girls on the site. But you want something a bit more. You want to find the pornstars, the girls who are experts in making you cum, but you also want to find the best of the best. Not every pornstar is made equally, and who wants to spend time going through thousands of profiles to find the perfect one?
The pornstars in this list are some of the sexiest and best in the business, so take a few minutes to read through here before following them to get yourself off. You won't regret it because who doesn't want a quick roadmap to the hottest pornstars?
Gabbie Carter
First, on our list, we have Gabbie Carter, a curvy, tall girl who knows exactly what excites a person. With perfect curves, large tits that swing around naturally, a trimmed vagina, and a smooth body, there is nothing about this girl that will not have you drooling and jerking off within minutes.
How Did She Start?
Gabbie Carter first began her porn journey on Reddit, where she would sell her used panties to desperate souls. As this progressed, she began to post the occasional image of herself, and before too long, she had already secured her first job in a video shoot.
Fast Facts About Gabbie Carter:
Height: 5' 7";
Weight: 121 lbs;
Ethnicity: White;
Eyes: Green;
Hair: Blond;
Enjoys Threesomes, orgies, lingerie, hardcore, and interracial sex;
Savannah Sixx
Savannah Sixx may be the perfect choice for you if you are into more exotic girls! This thin yet busty Latina girl loves to show her beautiful body on camera. Every part of her, from her large ass to huge tits, is sure to have you cumming in no time as you watch her bounce her body on camera for you.
How Did She Start?
Savannah Sixx started in the adult film business when she turned 19 in 2019. While still new to the industry, she is already starting to make a name for herself as one of the sexiest Latina models.
Fast Facts About Savannah Sixx:
Height: 5' 5";
Weight: 110 lbs;
Ethnicity: Latina
Eye Color: Brown;
Hair: Black;
Enjoys anal, voyeurism, underwear, and is experienced with giving blowjobs;
Has appeared in hardcore, big tits, stepsister, and big cock porn videos;
Jezabel Vessir
Jezabel Vessir is an ebony queen whose body will take your breath away and leave you wanting more of her. She has the full package: a thin, supple body, large tits that sway and bounce, and a face that draws you in with her winning smile. Don't let that fool you, though. She is a hardcore and extremely kinky girl who loves BDSM and femdom.
How Did She Start?
Starting as a cam model, she did not begin working in professional porn until much later, primarily to build her fanbase for her camming business. Born in 1990, she attended a Baptist high school and one year of college, but it did not take long before she became a world-famous ebony pornstar.
Fast Facts About Jezabel Vessir:
Height: 5' 5";
Weight: 115 lbs;
Ethnicity: Ebony;
Eye Color: Brown;
Hair Color: Black;
Enjoys femdom, BDSM, hardcore, lesbian, and anal;
Has also appeared in interracial, blowjob, massage, and 18+ teen videos;
Sania Mallory
Hailing from Canada, Sania Mallory is a tattooed beauty with a body that can put most other people to shame. With huge natural tits, a skinny body, and a tight pussy, she can put on a show that you won't be able to drag your eyes away from. She is active on cam, enjoys interacting with her fans, and offers more than most other pornstars.
Sania Mallory's Services
That is right. Sania Mallory offers some interesting services for her fans, such as a "dick rating" service. You send her a picture of your dick, and she'll give you a rating based on how good of a dick she thinks it is. She also often sends panties and socks to her fans and enjoys making custom femdom content for her viewers.
Fast Facts About Sania Mallory:
Height: 5' 4";
Weight: 121 lbs;
Ethnicity: White;
Eye Color: Green;
Hair Color: Black;
Enjoys femdom, anal, outdoors, kinky, and squirt sex;
Vanessa Sky
Yet another Latina pornstar, Vanessa Sky, is a 26-year-old who is well established in the porn industry. Short, curvy, and with small tits, she is the perfect size to play out all your fantasies with on cam. Her body will have you whipping out your dick and stroking it like there is no tomorrow as soon as you see her.
How Did She Start?
Growing up, Vanessa Sky was always a promiscuous girl, and after high school, she started working as a stripper. After a few years, though, she wanted to branch out, and when she was 21 starred in her first porn video. She loved it and decided that she wanted to keep doing it, thus leading to her shooting videos for dozens of top companies and becoming a pornstar on Jerkmate.
Fast Facts About Vanessa Sky:
Height: 5' 3";
Weight: 258 lbs;
Ethnicity: Latina;
Eye Color: Brown;
Hair Color: Black;
Enjoys roleplay, being submissive, creampies, anal, and interracial sex;
Adriana Chechik
A petite girl, Adriana Chechik still boasts large tits and a beautiful ass that knows how to excite her viewers. While preferring to suck huge cocks, she has appeared in some lesbian videos, but it is a hard dick that gets her off. Her body and mouth, skilled in blowjobs, are certain to bring you to climax quickly and leave you wanting more.
How Did She Start?
Adriana started in the porn industry in 2013 when she began working as a stripper. Later that year, she signed her first contract with a porn production company and appeared in her first gangbang video. Since then, she has produced hundreds of videos and started her website and cams on the regular.
Fast Facts About Adriana Chechik:
Height: 5' 2";
Weight: 115 lbs;
Ethnicity: White;
Eye Color: Blue;
Hair Color: Brunette;
Enjoys hardcore, lesbian, threesome, creampie, gangbang, and anal sex;
Visit Adriana Chechik's Room »
Similar Articles