Cheap and Free Cam Sites (2023)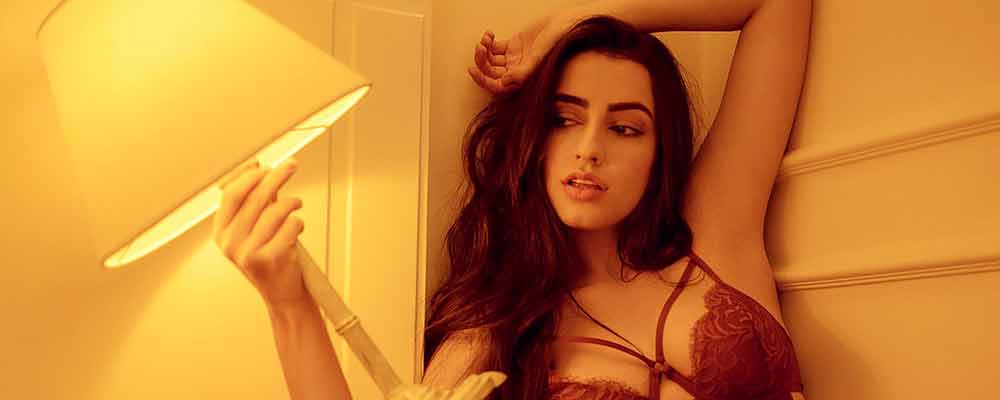 Cam sites are to internet porn what strip clubs are to an old-school porn shop: a truly personalized experience. You aren't limited to the most popular fetishes and the latest well-known porn stars. Instead, you can get exactly what you want — provided you're willing to pay the price.
On the downside, cam sites can get expensive. If you're not careful, you can blow an entire paycheck in less time than it takes you to blow your load. But it doesn't have to be that way. In fact, there are plenty of low-cost live sex cam sites that are just as good as the top premium sites.
But "low-cost" doesn't always mean "good". In fact, there are plenty of cheap webcam sites that are downright awful. To find the best, you need to shop around for a bit. Here are five of the best, most affordable cam sites on the web! find the best value, you need to shop around a bit. Here are the five best cheap adult webcam sites where you can bust a nut without breaking the bank.
Myfreecams

Myfreecams is one of the biggest players in the online cam scene. With more than 200,000 models, they cater to just about any preference. Girls of all ethnicities, hair colors, and body types are easy to find. And in this case, "girls" really does mean "girls". There are no guys allowed on the site. In fact, if a dick so much as appears on screen, it's a violation of the site's terms of service. So you aren't going to see any trans models, either. Just a whole lot of pussy.
The interface is a bit dated, with a lot of clutter on the side menu. At first, the number of options can be a bit confusing. But once you get the hang of it, it's easy to sort the models to find exactly what you want. One thing you'll definitely want to do is set the display to live preview mode. This way, you don't need to mouse over the model images to see a live preview. All of them will update every few seconds, so you know exactly what's happening in the room.
This is one of the few cheap adult cam sites where everything is allowed in public chat. So if you want to get your rocks off for free, you definitely can. Alternatively, you can buy tokens and participate in paid chats for a very reasonable price. Best of all, a single token purchase gets you permanent "premium" status on Myfreecams. We definitely recommend doing this, since many models block basic members from participating in chat.
Myfreecams Cost
| | | | |
| --- | --- | --- | --- |
| Group show | 10 | $0.91 | $4.55 |
| Private chat | 60 | $5.46 | $27.30 |
| TruePrivate chat | 80 | $7.28 | $36.40 |
| Voyeur show | 20 | $1.82 | $9.10 |
Camsoda

While Myfreecams prides themselves on having a huge model selection, Camsoda is all about quality over quantity. They only feature about 25,000 models, and only a few hundred are likely to be online at any given time. Even so, the model selection is very diverse. You'll find many ethnicities, languages, and other options. You can even find trans models, solo male models, and couples. No matter what you're into, you'll be able to find what you're looking for.
The interface is slick and modern, without a lot of clutter. Across the top of the page, there's a row of tabs for the most popular model tags. You can also perform a manual search via the search bar, or click "all tags" to see the full array of what's out there.
Like Myfreecams, Camsoda offers fully explicit free cam shows. Most of these shows involve interactive sex toys. You're welcome to watch, but you'll need to tip if you want to actually control the toy. If you want a private chat, token prices are very reasonable. Some models also offer "ticket shows", where you get to watch a pre-agreed show by tipping a particular amount.
Camsoda Cost
| | | | |
| --- | --- | --- | --- |
| Ticket show | Variable | Variable | Variable |
| Private chat | 30-90 | $3.30-$9.90 | $16.50-$49.50 |
| Voyeur show | 6-18 | $0.66-$1.98 | $3.30-$9.90 |
Chaturbate

If you've watched any porn at all in the past few years, you've heard of Chaturbate. They advertise just about everywhere, and the result is that they're one of the world's most popular cheap cam sites. This isn't just true for viewers; it's also true for models. With over 350,000 models to choose from, you're looking at a huge selection that's tough for any website to beat.
The site itself is well designed, with a tiled interface and a simple search bar for the most common model tags. Click the link for "more tags", and you'll see the site's full selection. Alternatively, you can filter the tags by "female", "male", "couples", and "trans", each with its own list of fetishes and activities. Whether you're looking for a specific fetish or just the site's top models, finding them is exceptionally easy.
Like many cheap cam sites, Chaturbate offers both free and premium memberships. With a free membership, your options are relatively limited. You can participate in free public chats, including interactive toy shows. With a premium membership, you can enjoy group shows, private chats, and more. Models set their own prices, so you can enjoy anything from free cam shows to a more premium, upscale experience.
Chaturbate Cost
| | | | |
| --- | --- | --- | --- |
| Group show | Variable | Variable | Variable |
| Private chat | 6-90 | $0.54-$8.10 | $2.70-$40.50 |
| Spy show | 6-90 | $0.54-$8.10 | $2.70-$40.50 |
Streamate

Streamate is a bit different than the last three cheap webcam sites we looked at. While those sites all offer explicit action in free chat, you'll find none of that here. The free chats are simply teasers, and pussy or cock is completely banned. That said, there are several features that make Streamate one of the web's most affordable cam sites.
The site's most powerful feature is the ability to buy "gold". Gold is an online currency that costs one dollar per gold piece. You can use gold to tip for so-called "gold shows", which are similar to other sites' group shows. The advantage here is that while the model will set a goal, the minimum tip is one gold in order to gain access. In other words, you're looking at some of the cheapest group shows that money can buy. Not only that, but other show types are billed in real-world money. You get complete price transparency, without having to convert from dollars to tokens and vice-versa.
The interface is excellent, and is tailored specifically for mobile users. Don't get us wrong; the desktop site works just fine. But if you're looking for a cheap mobile cam site, you'll get better performance than most. The model selection is about average. But with over 100,000 models across all categories, you shouldn't have any trouble finding a girl — or guy — who
Streamate Cost
| | | |
| --- | --- | --- |
| Gold show | Variable ($1.00 minimum for access) | Variable ($1.00 minimum for access) |
| Private chat | $0.99-$8.99 | $4.95-$44.95 |
| Exclusive chat | $1.99-$12.99 | $9.95-$64.95 |
LiveJasmin

To fans of online sex cams, LiveJasmin should require no introduction. It's the most popular, most heavily-advertised cam site on the web, bar none. Part of this is because they've been around so long; they were founded in 2001, long before most people even knew what a webcam even was.
LiveJasmin hosts over 200,000 models, and they cover just about every conceivable category. You can find girls or guys of every ethnicity and body type using the search bar on the side. Using that same search bar, you can also sort by show type. Free shows, group shows, and private shows are easy to find with a single click of your mouse.
Like many cam sites, chat costs are highly variable. This is especially true for group chats, where costs can vary from a few pennies a minute up to several dollars. Private chats range from just over a dollar to upwards of 12 dollars a minute. Most of the chats are going to fall in the 2 to 3 dollar range, which makes them very affordable. The only time you'll see ultra-high prices is when you're viewing LiveJasmin's top models, or the occasional porn star who shows up to play.
LiveJasmin Cost
| | | | |
| --- | --- | --- | --- |
| Group chat | Highly variable | Highly variable | Highly variable |
| Private chat | 0.98-9.99 | $1.19-$12.11 | $5.95-$60.55 |
Conclusion
As you can see, there's no shortage of cheap cam sites. As a matter of fact, many of them are free, such as Myfreecams, Camsoda, and Chaturbate. That is, you can at least see some of the explicit content for free. You'll still need to pay up if you want a private or group show.
Others, like Streamate and LiveJasmin, require at least a small payment for their explicit content. But even so, you can get some pretty steamy content without dropping a small fortune on your porn.
Similar Articles