Chaturbate's Hottest Trans Models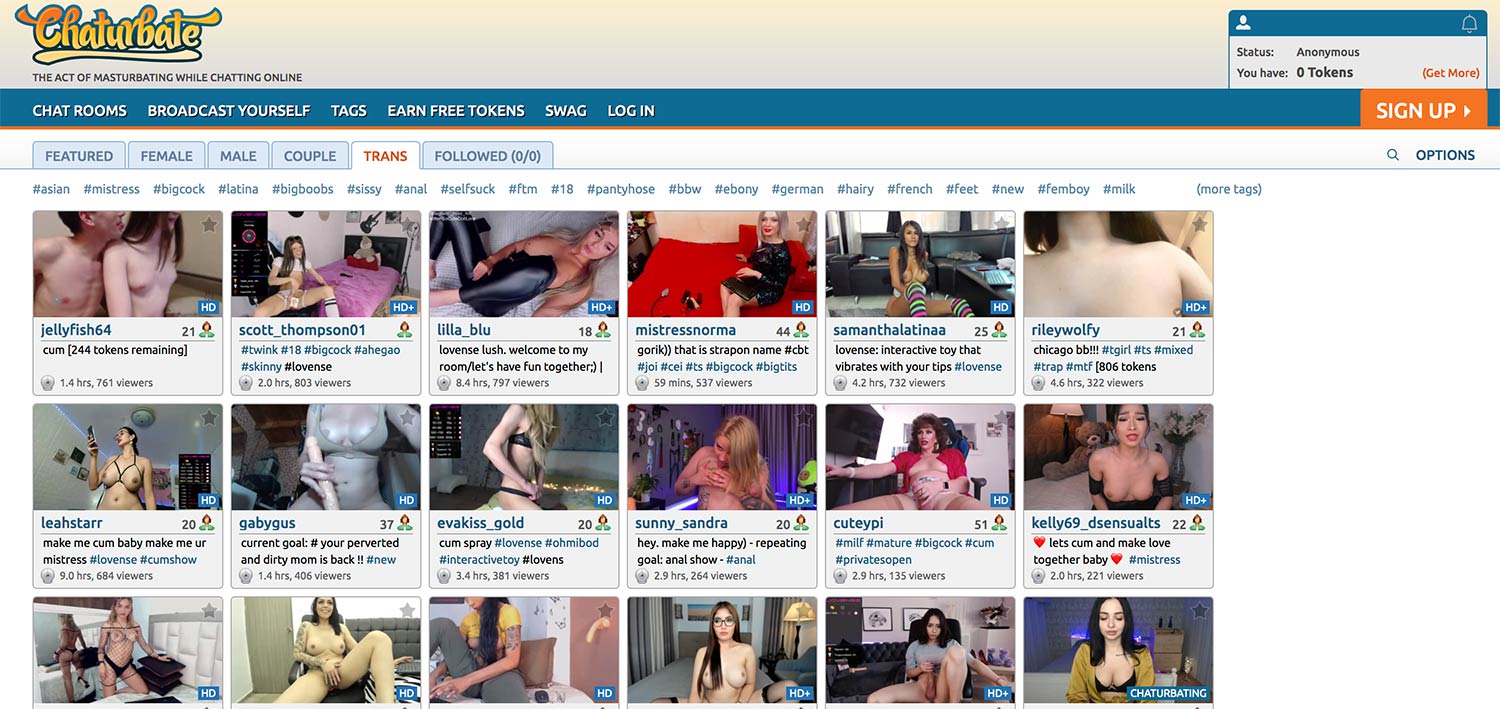 Chaturbate is one of those sites that require no introduction. With tens of thousands of webcam models and a modern, smartphone-friendly layout, it's one of the web's hottest cam sites. And with that many models to choose from, there's a wide variety in each category.
This includes trans models, who can often be hard to find on other mainstream cam sites. If you like to mix things up with a T-girl now and then, you don't have to start a new account on a dedicated trans site. You can find them all on Chaturbate.
Of course, with that many models, it can be tough to find the one that turns you on. A lot of this is a matter of personal taste, but it helps if you start with the most popular girls. Here, in no particular order, are Chaturbate's hottest trans models.
Saraydollt
Saraydollt is a Colombian model with a slim, athletic body. She has small, perky tits that she loves to show off with a tube top — or with nothing but her long, golden hair, which is almost down to her waist. As for what she's got below the waist, let's just say it's the complete package.
Saraydollt speaks both English and Spanish, and loves to chat with her viewers. She's also not shy about jerking off in public chat. You don't have to join a group or private show to see her bust a nut, although tipping is obviously encouraged. If you want to see her perform when she's offline, no worries; there are several pre-recorded videos available on her profile.
In addition to Chaturbate, Saraydollt also has an OnlyFans page, where she provides premium videos to subscribers. On Twitter, she posts intermittently, a mix of promotional material and short, X-rated videos. Her Instagram page is more work friendly, and only gets updated infrequently.
Honexdolltx
Honexdolltx is one of many names used by webcam model Natalie Rules, also known as Danna Rodriguez, also known as Sofia. She uses other names on other sites, too, but they're all aliases for the same smoking hot Colombian model. With her sultry eyes and large boobs, she's a Latin beauty with something extra under the hood.
She keeps a regular schedule, which is posted on her model profile so you always know when she'll be online. Honexdolltx loves to tease in public chat, and you'll often see her totally nude, playing with her tits. But if you want to see her actually jerk off, you'll need to participate in a group show or take her private.
Honexdolltx maintains several social media accounts. Her public profiles on Twitter and Instagram are work-safe, and she maintains private Twitter and Snapchat accounts for subscribers. You can also subscribe to her OnlyFans feed, where she posts exclusive content just for her followers.
Sammysweetts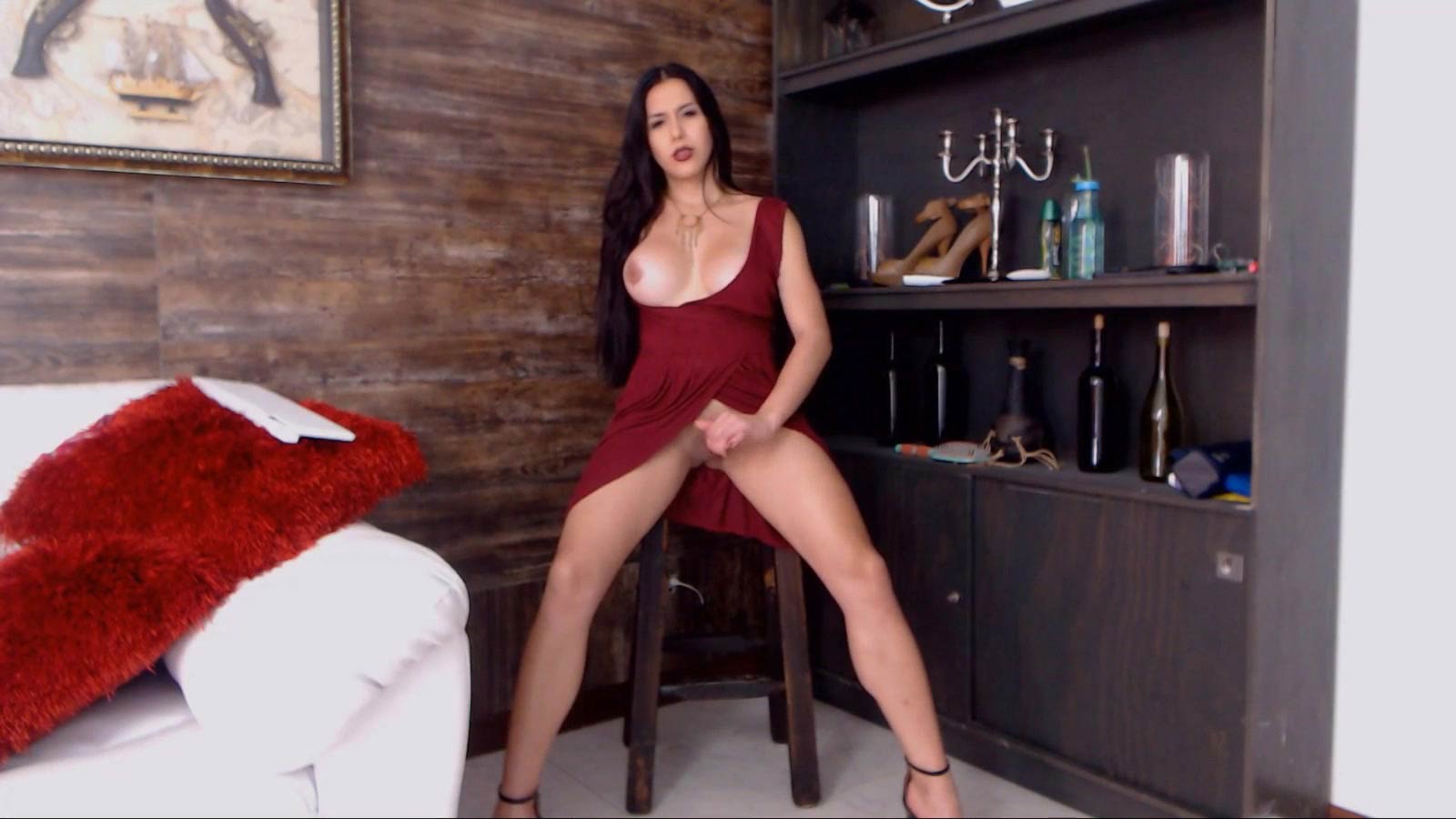 Sammysweetts is another bilingual model, and she actually seems to work for the same studio as Honexdolltx, with the same schedule and same general feel to her profile. That said, she's a different kind of performer, one who's willing to go all the way in public chat. She loves to put a Lovense toy in her ass while she jerks off, and lets guys tip for the privilege of watching her squirm.
Sammy has a unique look, with colorful sleeve tattoos and a black butterfly on her chest. Her boobs are big and perky, with small, dark nipples, and she has a round ass that's just begging to be played with.
If you want to watch Sammy perform, you'll be limited to Chaturbate. She used to be active on Twitter, but it appears her content got too spicy and her account was taken down. She's also taken down her OnlyFans account, and instead has made everything available through her Chaturbate fan club. She also posts work-safe content on her private Instagram account.
Isabelgoddessshemale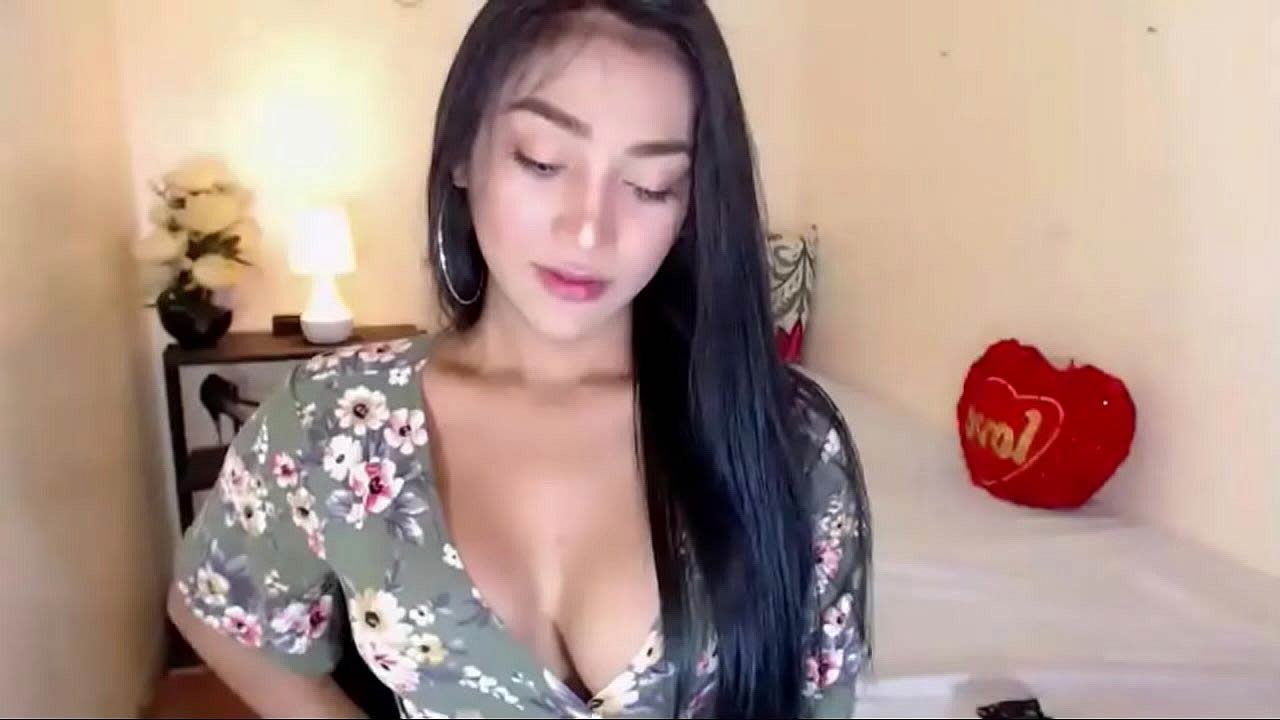 Isabelgoddessshemale is one of the top models not just in Chaturbate's trans category, but on the site overall. This is impressive, since she doesn't seem to have any presence anywhere else on social media. She's not on Twitter, Instagram, Snapchat, or OnlyFans. She doesn't even offer any fan club videos. If you want to watch her perform, you have to to watch her live on Chaturbate.
This is part of her appeal, though. She's into domination, which means she's in control of everything, including when and where you watch her perform. If that's what you're into, you'll love watching her shows.
Once you do watch her, Isabel doesn't hold back. She gets fully nude in public chats, and will cum all over her own perfect tits if she meets her tip goal.
Visit Isabelgoddessshemale's Page»
Kellynicolexoxo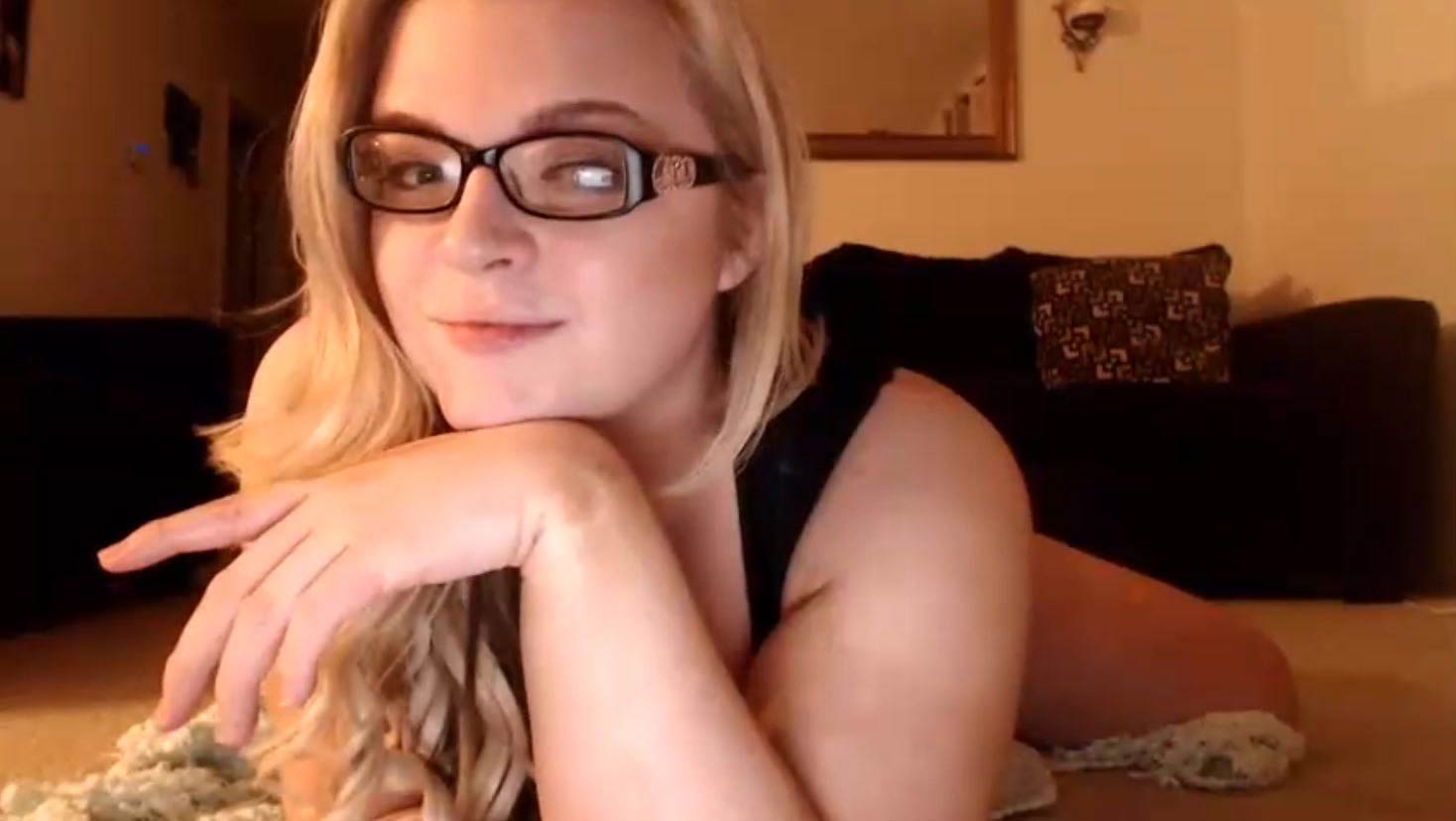 Kellynicolexoxo is a curvy trans model who's known for her full-sized appeal. An English-speaking blonde, she loves to jerk off on camera. That's true for pretty much every cam model, but Kelly is really into it. If you tune in to her stream, you will see her jerk off, and you will almost certainly see a closeup of her cumming.
That said, Kelly's appeal will depend on what you want in a trans woman. You'll see dick. Lots and lots of dick. But you won't see any boobs. Kelly is rocking some big ones, but she only ever performs with a shirt or a tank top on. Whether or not this is important is a matter of personal taste.
Kelly Nicole maintains several social media accounts where you can keep up with her. She posts work-safe pictures on Instagram and Twitter, and even sends them out via her public Snapchat, kellynicolexocb. For more risque content, you can join her premium Snapchat, or buy her pre-recorded videos on Chaturbate.
Faith_adderlin
Faith_adderlin is a petite, European model who loves cosplay. Most of what she does is some combination of cosplay and cosporn, with an anime girl vibe. She wears a ton of makeup, and is more likely to perform with anime ears than without one.
Faith has an innocent persona, and doesn't get fully nude in public chat. This isn't to say there's nothing sexual; she's always hot and seductive in her costumes. But if you want to actually watch her play with herself, you'll need to pay for a group or private chat. Most of her appeal is in general conversation, though. She'll talk about books, music, video games, and other everyday stuff, and she looks good while she's doing it.
You can find Faith on Twitter, although her account is private. She used to be active on Twitch, where she streamed regularly, but she's rarely there anymore. The same goes for Instagram, where she hasn't been active for a while. The best place to find her latest content is on Chaturbate, or to subscribe to her OnlyFans account.
Aniiehottie
Aniiehottie is another trans model who's fairly elusive. She keeps her profile private, so you'll have to get an invite in order to join. Thankfully, that's not impossible to do. She performs regularly in a smaller, public room on CosmicCams. If you like what you see there, you can pay for access to her Chaturbate cam. This is a roundabout way to do things, but that's how she operates.
Aniiehottie is never nude in a public chat. In public, Aniiehottie prefers to show off her many — many — sexy outfits and chat with whoever's in the room. You'll see plenty of side-boob, sexy lingerie, and tight panties that ride up her phat ass. But you won't actually get to see her working her she-cock unless you pay for a private show or a subscription.
In addition to her presence on Chaturbate and CosmicCams, Aniiehottie maintains an active presence on Twitter. There, she posts sexy (non-nude) pictures and teaser clips from her private videos. If you want even more content, check out her OnlyFans or her ManyVids. Those clips are pricey, but they're red hot.
Iammery
Iammery is the Chaturbate handle for Masha, a Russian model who now lives in New York. Masha is tall and slim, and sports a pair of enormous tits that most guys would be happy to suffocate in. If you saw her fully dressed, you'd never guess she was a trans girl. But as soon as her pants come off, there's no doubt. Her package is as worth looking at as the rest of her.
Masha speaks English as well as Russian, and is willing to jerk off to completion in public chat. That said, the show only gets better if you're willing to tip. She almost always has a Lovense toy in her ass during a show, and she loves when users make it buzz.
In addition to her live shows, Masha offers premium content on Chaturbate, as well as subscription-only videos on OnlyFans. She also maintains a private Instagram account for her subscribers.
Vicosex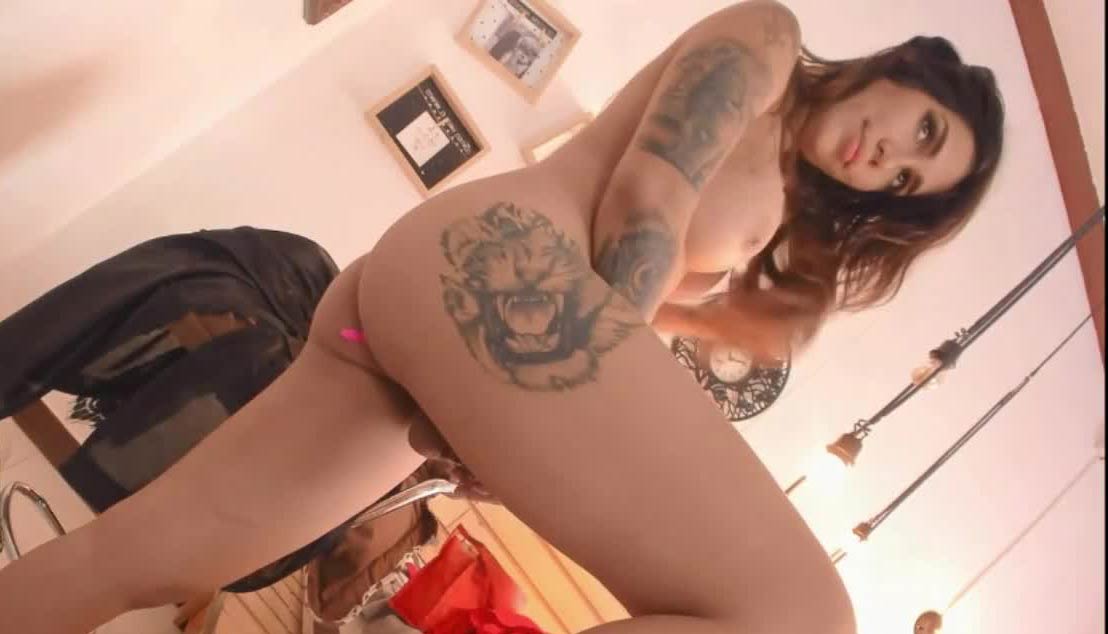 Alissa Marquez, who uses the username Vicosex, is a Colombian model with long, black hair and a rack to die for. Her smile has an enticing quality, like she's begging you to come on into her room. By the time she finally pulls out her she-cock and starts jerking it, your dick will already be dripping.
Alissa isn't shy in public chat. Much like other models who are willing to go all the way in public, she uses interactive toys to encourage people to tip. If you catch one of her live shows, chances are better than not that she'll have a Lovense toy in her ass.
Along with her live shows, Alissa offers several pre-recorded videos on Chaturbate. You can even view a few free samples, although there's no total nudity in them. In addition to Chaturbate, Alissa can be found on Twitter, where she frequently posts some very NSFW content. For full-length videos, head on over to her OnlyFans, where subscribers get access to exclusive content that isn't available elsewhere.
Barbiets3
Barbiets3 is a Colombian trans model with a thing for makeup. When you see her on camera, don't be surprised if her hair or face look wildly different than they did before; she's always changing things up. But regardless of how she makes herself up, she's got a stunning body with tits that look totally natural.
Barbie's real name is Dahianna Beltran, and she loves having her ass stuffed. We're not just talking about a finger or a small vibrator, either. Dahianna specializes in taking huge dildos up her ass. Once she's done pleasuring herself from behind, it only takes her a few minutes to blow her load all over the place.
If you'd rather not wait for a live show, you can order Dahianna's pre-recorded videos for just a few tokens. Off of Chaturbate, she posts work-safe photos on Instagram, and more explicit content on her Twitter page. She also maintains a Facebook account, where she occasionally posts health and beauty tips.
Lunaycamila
Lunaycamila is a special account, because it represents not one, but two red hot Colombian trans models. Luna and Camila perform as a pair, and love to spank, tease, and play with each other. Both of them are gorgeous trans girls, with tight bodies. One of them even has braces, giving a teen vibe to a pair of performers in their 20s.
As is usual for most cam couples, you won't see a lot of explicit action in public chats. They'll get naked and fool around, but you're not going to see any cumshots or penetration. In group and private shows, pretty much anything goes. These two are really into each-other, and it's obvious when you watch them fuck.
Luna and Camila offer pre-recorded videos for sale whenever they're not online. You can find them on Chaturbate on a per-video basis, or on OnlyFans on a subscription basis, along with other exclusive content. They maintain a work-safe Instagram account and a NSFW Twitter account, so you can keep up with them whether you're at home or on the road.
Similar Articles