Chaturbate's Hottest Male Models (2023)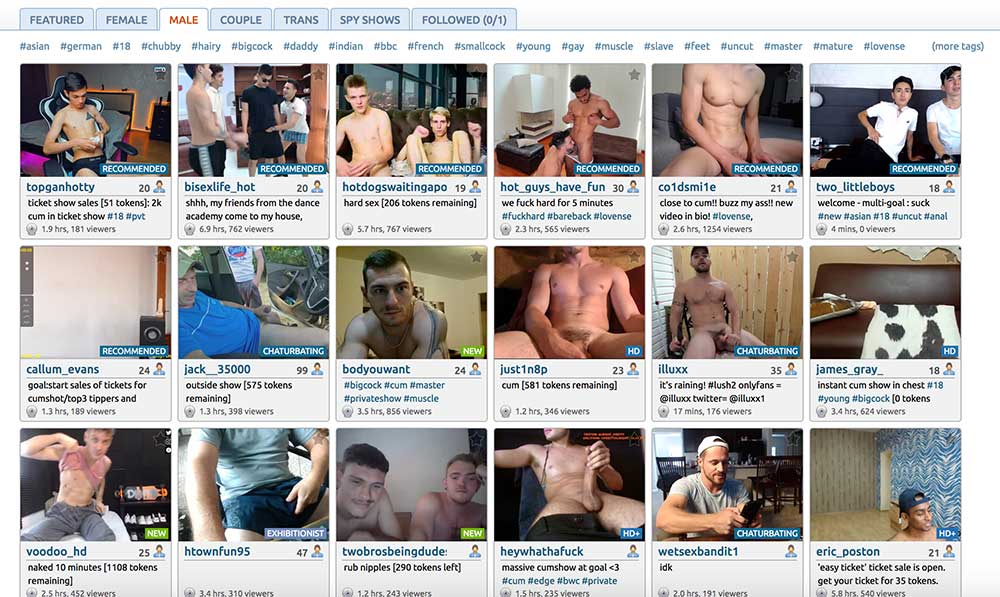 When you think of cam sites, the first thing that probably comes to mind is girls. Dozens or even hundreds of female models, ready to dildo themselves to ecstasy for the cost of a few tokens. This is all well and good, if you wanted to watch girls jerk off. But what if you want to jerk off with a guy, instead?
Male cam models are often forgotten. Even the cam sites will never show them on the first page or promote them. They're present, though. You just have to do some searching, or switch to the cam site's "male" tab.
Once you've looked for a bit, you'll find that the web is full of rock hard dudes just dying to blow a load for you. We've searched for the most popular, and we're about to give a complete rundown of Chaturbate's hottest male models. Whether you're straight, gay, bi, or otherwise, it really doesn't matter. At least one of these stallions will be a good choice for you.
Shanehall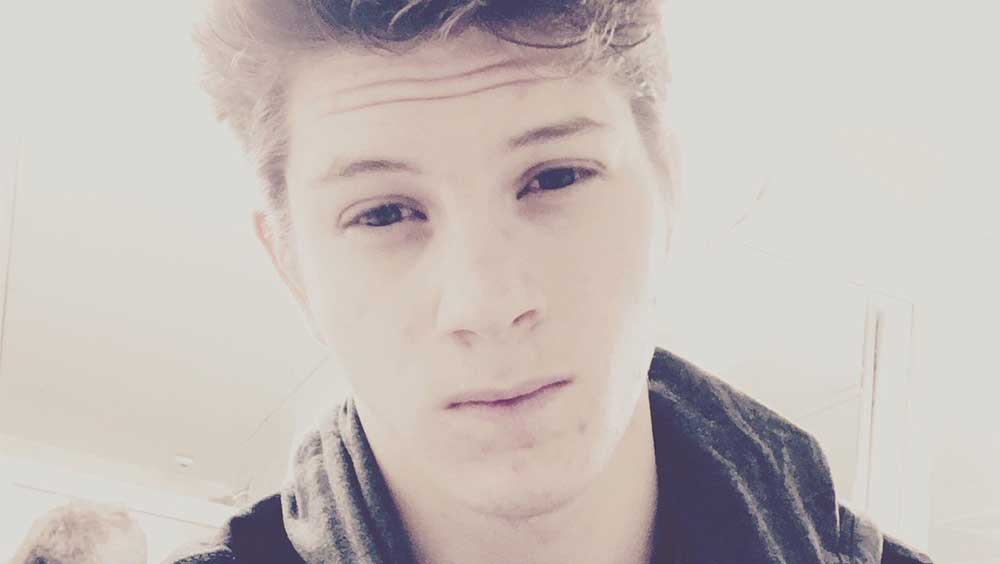 Shanehall is the Chaturbate channel for Shane Hall, a male model who's down to try just about anything. He enjoys doing shows for guys and girls alike, and when asked his sexual orientation says: "I don't use labels." Shane is also an anime cosplayer, and enjoys dressing up as all his favorite characters. This love of cosplay includes bondage gear. He will happily wear a set of wolf ears for one half of a show, then throw on a collar for good measure.
At 6'3" in height, Shane is taller than even most of his male fans. He also doesn't disappoint in the "equipment" department. He's packing an enormous cock, which only looks larger attached to his slim build. Shane has a decidedly dominant personality. Whether he's performing alone, with a girl, or with another guy, he's going to be the one calling the shots.
Shane maintains not one, but two Twitter accounts. The first is his work-safe account, @Shanehalll, where he posts mostly anime and cosplay material. The other is his decidedly non work-safe account, @ShaneHallOF, where he posts lots of dick pics and cumshots. You can find his steamiest videos at his OnlyFans account, and he's active on Chaturbate most days.
Thejohnnystone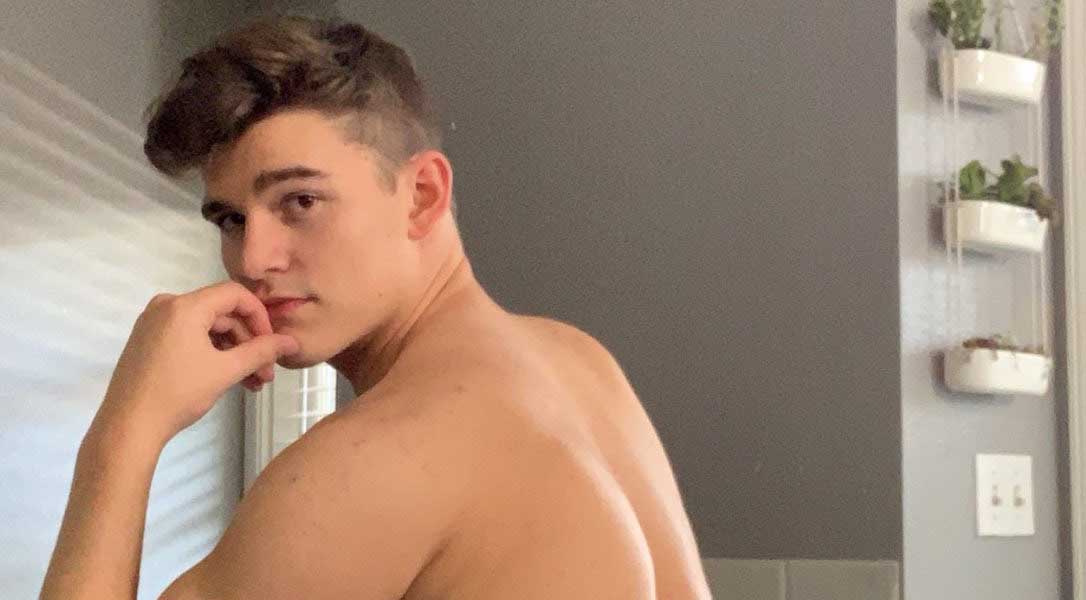 Thejohnnystone didn't get his start on Chaturbate. In fact, he started outline as a Twitch streamer, where he shared his love of gaming with others. Since then, Johnny has found that it pays better when you're naked during a performance; he's now one of Chaturbate's most popular male models, winner of the 2018 Xbiz Cam Award for Best Clip-Artist.
Johnny is on the tall side, with an athletic build and washboard ribs. He's got an average sized dick for his height, which means it's on the large side, but not by much. Johnny is straight, but he's not shy about performing for male audience members. Whether you're a guy or a girl, he'll still do his best to put on a steaming hot show. If you're lucky, he might even turn around and shake his bubble ass for the camera.
Thejohnnystone is active on several social media platforms, including his original Twitch channel. For (mostly) work safe images, check out his Instagram page. You can find explicit photos and show announcements at @johnnystonecb, or everyday announcements and cat pictures at @itsjohnnystone. Explicit videos, including cum shows and performances with female partners, are available on Johnnystone's OnlyFans page. He even maintains a YouTube page, although nothing has been uploaded there for over a year.
Kylechat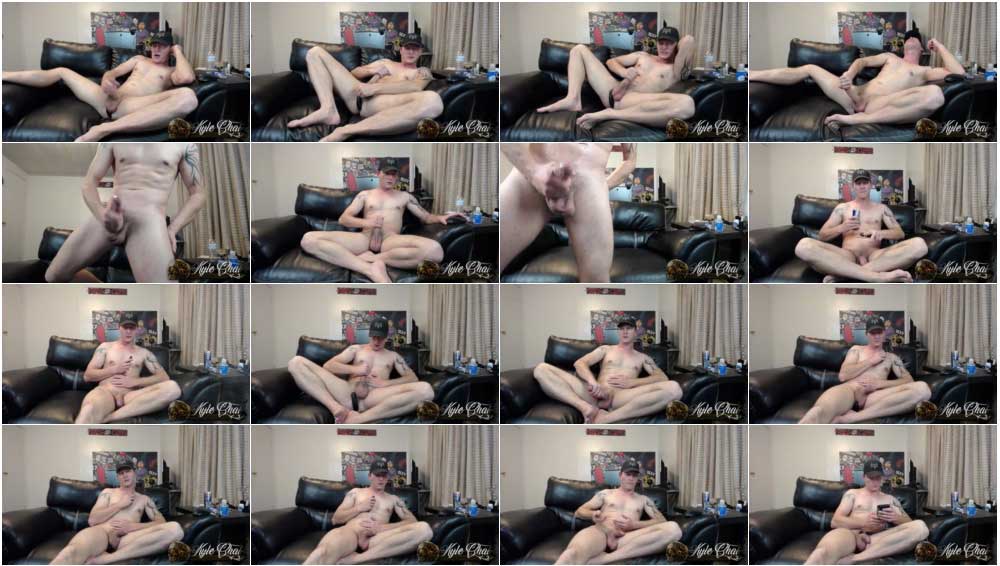 Kylechat is an enthusiastic model who comes with a cowboy hat and a touch of Southwestern mystery. He has a classic "beefcake" build, complete with just enough cushion to partially conceal his abs. And no worries, he's hung; not quite like a horse, but he's definitely packing enough hot sausage to satisfy even the hungriest hole.
Kylechat is bisexual, and is willing to perform for any audience. Most of his shows are public or group shows, and he'll only go private for very special clients. That said, if you want to see more than just Kyle jerking off, he offers several paid videos with both male and female co stars. He does have one rule, though: he's a strict topper. Whether he's with a guy or a lady, he's the one doing the penetrating.
Kyle is active on his Twitter handle, @Big_Adonis1. There, he provides show updates, as well as short preview clips from his recorded videos. For his most explicit content, check out his OnlyFans account or his PornHub channel. His OnlyFans channel has everything, but you have to pay per video. The PornHub channel is free, but it's just a small selection of straight videos.
Tralalabala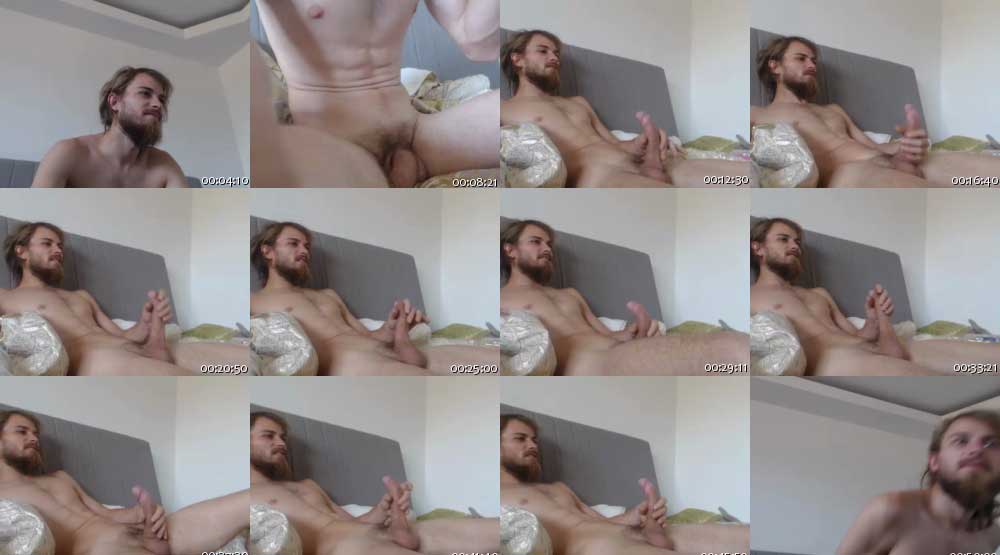 If what you were expecting from Tralalabala was something on the silly side, you'd be right. He's a quirky, bearded ginger dude who looks like he walked right out of a Norse wood cottage. He's tall and whip thin, with no fat and not a ton of muscle mass. His name is Benjamin, and you'll understand what the buzz is about when he whips out his Franklin.
Bad puns aside, Tralalabala has an absolutely enormous dick and, like most men, he loves to jerk off; he's just lucky enough to get paid for the privilege. Benjamin loves to perform for guys, girls, and anyone else who comes around. He's so charming and fun that you'll quickly forget that his "set" appears to be some kind of basement or shed.
Tralalabala does not maintain any accounts on traditional social media. That said, Chaturbate members can get discounted lifetime memberships to his paid social media. Lifetime WhatsApp access costs 500 tokens, and lifetime Snapchat access costs 99 tokens.
Twinkzz101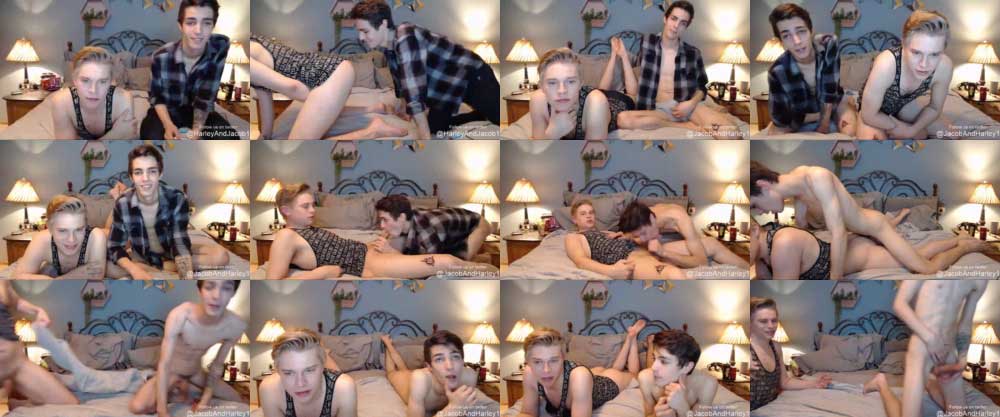 Twinkzz101 is actually not a single model; they're a couple, Jacob and Harley. As the channel name implies, they're a pair of twinks. Harley is 5'11", blonde, and slim. Jacob is 6'0", even thinner, brown-haired, and hung. They both love to party, and they'd probably be having amazing sex whether they were camming or not.
If you've got a thing for lithe, slender young men, Jacob and Harley bring a lot to the table. They're both versatile, so you never know what you're going to see. It could be Jacob fucking Harley, Harley fucking Jacob, or the two of them taking turns fucking each other. Sometimes, they even have threesomes and fuck another dude together.
Jacob and Harley's most useful social media channel is their Twitter handle, @JacobAndHarley1, where they post show announcements. They also maintain an Instagram account, where they post non-nude content. For their X-rated material, you'll need to visit them on OnlyFans, or wait for a Chaturbate show.
Lovleycouplexxx
Lovleycouplexxx is another couple, this time a pair of hunky guys who say they're straight… right up until they start fucking other dudes in the ass. It's an interesting claim but, hey, whatever floats your boat! Both of them are doms, and they have only one rule: they will never, ever get down with each other. That would be gay, and these guys are just two hetero roommates who dominate other dudes' assholes on a regular basis.
John Lovley is the main star of Lovleycouplexxx, and he maintains an active presence on Twitter. He also runs an OnlyFans account, where he posts his fully nude pictures and videos. John is a tall, blonde-haired guy who's built like an underwear model. His partner, James, is a dark-haired dude who's slightly shorter, but with a similar build.
When they're not fucking another dude together, John and James like to sit naked in their chairs and jerk off for strangers on Chaturbate. They perform a mix of public and group shows, so what you see on any given night will depend what mood they're in.
Visit Lovleycouplexxx's Room »
Another_Jed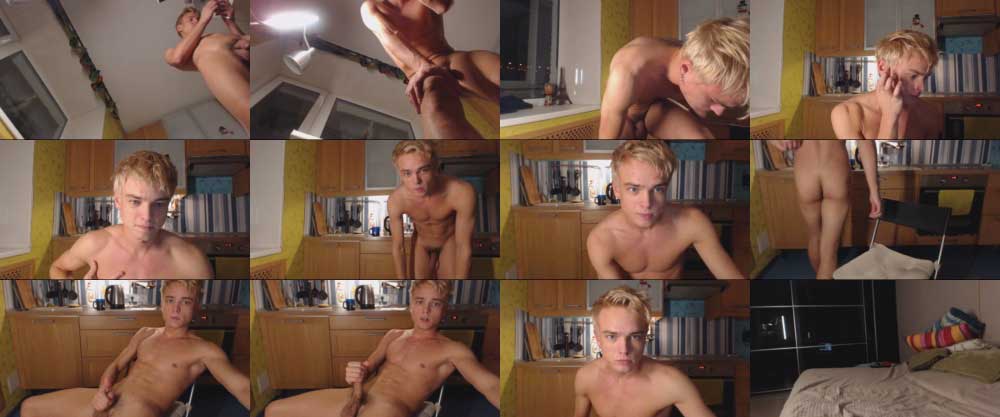 Another_Jed is another "no labels" model. Gay, straight, bi, whatever. Just call him Jed, and he'll be happy to jerk off for you. Jed is a blonde dude, of average height and athletic build. While he's not exactly "hung", he's still larger than average in the hardware department.
Jed is a bit of an artiste, and likes to mess around with different camera angles. Want to see him cum from above? From below? In different positions? That's most of what he does in free and group chat. However, in some scheduled shows, he has been known to invite a lady friend to play with his package.
On social media, Jed keeps a relatively low profile. He's only available on his paid Instagram account or on OnlyFans. Other than that, you'll only find him on Chaturbate, where he's active most days.
O_r_b_i_t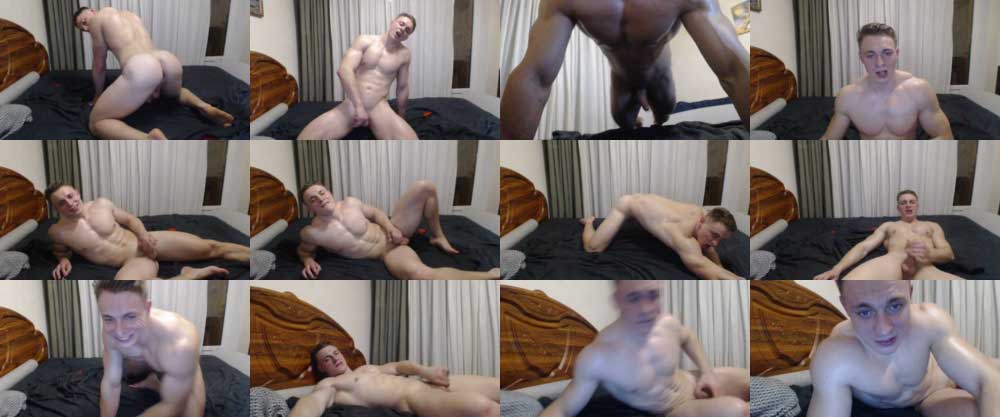 O_r_b_i_t is, to say the least, a gym rat. He's built and toned like he spends every afternoon on the weight rack, and his skin is slick and shiny like he's just rubbed himself down in oil. If you're looking for a dude with an athletic body type, it's tough to find a more rock solid set of abs.
At first, O_r_b_i_t is a bit shy. He doesn't like to cum in public shows, and will wait for group shows before he blows his load. He's also open for private shows, if you're willing to pay the price. He's bisexual, and willing to perform for anyone.
Unfortunately, O_r_b_i_t doesn't maintain a social media presence of any kind. It seems that he used to have an Instagram page, but got banned. This is a shame, since we would have liked to see when he's performing next.
SultryAndrew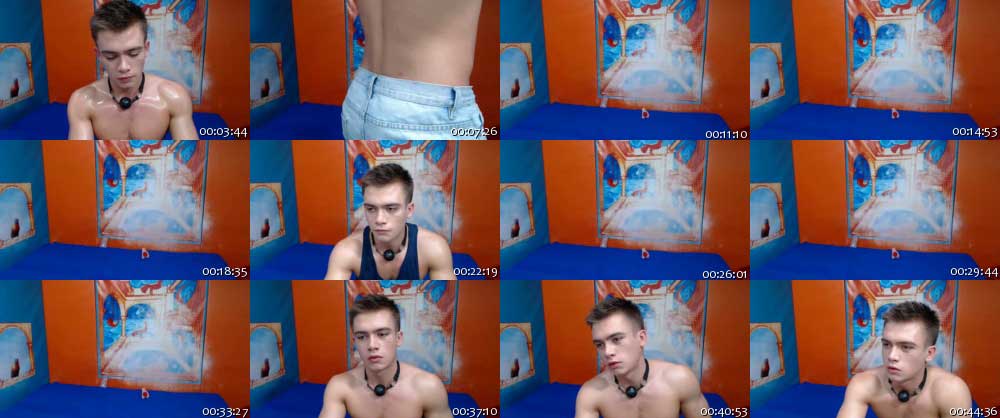 SultryAndrew is a Russian model, with jet black hair, high cheek bones, and a cleft chin. He's also ripped, with a fat cock that he isn't shy about showing off. Andrew speaks excellent English, so you shouldn't have any issues understanding him. In fact, one reason he loves camming is the opportunity to improve his English.
Andrew has a secret; he's a dirty, nasty bottom who loves to have his ass fucked. He'll play with dildos, fuck machines, and even interactive sex toys. This is one of few male cam models who will actually cum in a public chat, since he's able to earn tips for the interactive toys.
For the most part, SultryAndrew keeps a low profile on social media. He does, however, have a private Twitter handle, @sultryandrew. Want to follow? You'll have to ask him about it in his Chaturbate room, where you'll find him most nights.
Jamesstong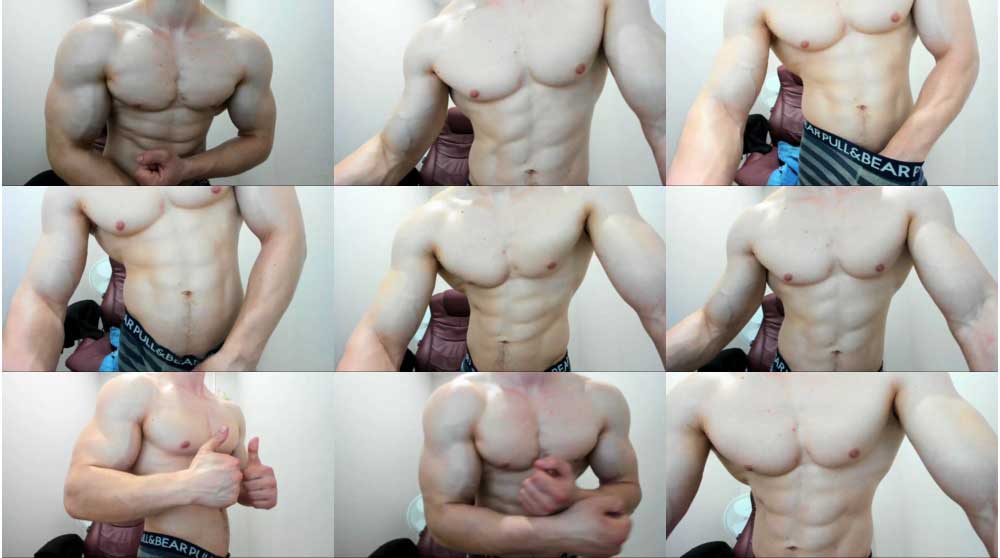 Jamesstong is another Russian model. However, while SultryAndrew has a more effeminate look, James is a bit more boyish, with an average-sized cock to match his appearance. That said, he's uncut, which will appeal to many fans of Eastern European porn.
James is a bottom by nature, so don't be surprised to see him put things in his ass. He loves to play with his dildos, but he also enjoys playing with an interactive vibe. You can watch his vibe shows for free, although you won't be able to participate. Other days, James will simply enjoy some time in chat and a long wang session.
Sadly, James does not maintain a social media presence of any kind. If you want to talk to him, you'll have to catch him on Chaturbate.
Wild_col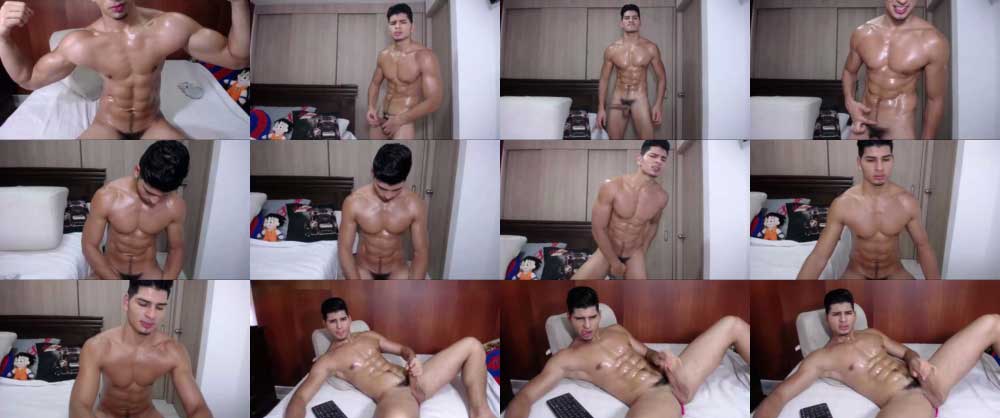 Wild_col is a spicy latino model who swings both ways, and prefers to be called "Wild". He loves chatting with guys and girls, in English or in Spanish. This guy is very well muscled, but surprisingly shy, with thick-framed glasses he sometimes wears when he's doing a lot of reading.
Wild loves to jerk off on camera, and it's both uncut and thick enough to satisfy anybody. He's a top, so you won't typically see him putting anything in his ass. On the other hand, he also likes to play the submissive from time to time. In these shows, you never know what's going to happen.
It's easy to find Wild on social media. He's active on Twitter at the handle @wild_col_, as well as on Instagram. These are both paid accounts. You can also find him on OnlyFans, which is also a subscription service.
Similar Articles