Chaturbate's Hottest Latina Models (2023)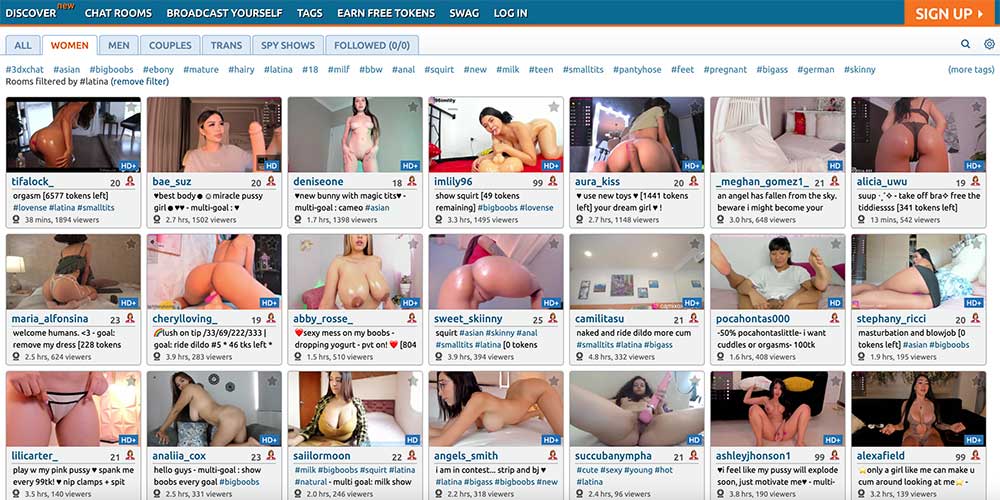 Who wouldn't want to get nasty with a sexy Latina. Curvy body, exotic looks, and a seductive personality, they are sure to drive any man wild. It's no wonder Latinas rock Chaturbate - one of the best adult cam sites. As hot as they come, not every Latina you meet on Chaturbate knows how to hit the right spots and turn you on. Are you looking for the best Latina models to beat your meat to? Don't worry, we've done the homework for you. Here is our review of the sexiest Latinas on Chaturbate.
Gia Baker
Young and gorgeous with a banging body, Gia Baker is everything you would want your virtual Latina girlfriend to be. She certainly knows how to play with her seductive body. Those beautiful tattoos amp her seductiveness even more. The raven-haired beauty boasts more than 300,000 followers and she loves to play with herself with various sex toys. Gia isn't one of those girls that shy away from playing with her backside and offers anal play content to her viewers as well.
Depending on how much you and other viewers tip, you can increase the intensity of her sex toys. You can join her fan club and if you're generous with your tips, you might get a shout-out on her page. There are not many gals that know how to play with toys like Gia Baker. Gia engages a lot with her fans and you can follow her accounts on Twitter and Instagram for the latest updates and sneak peeks.
Marianajeyss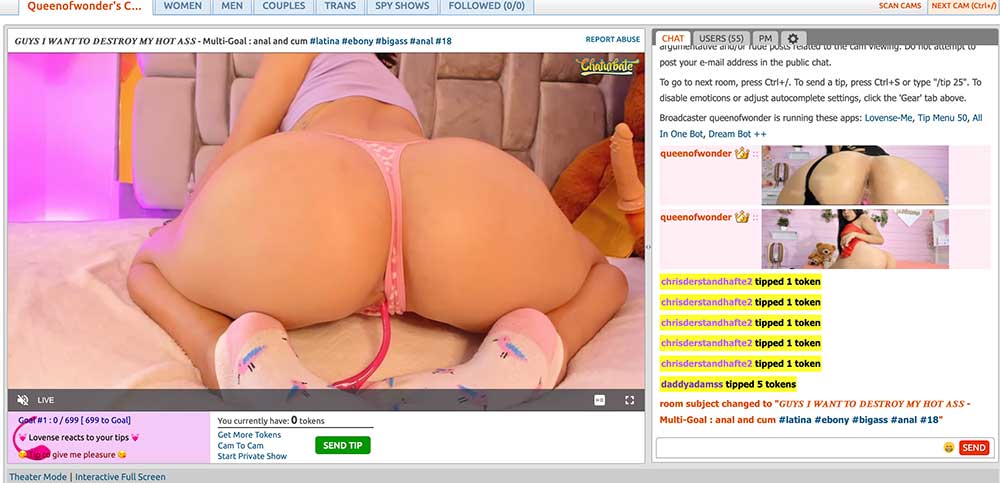 At just 19, Marianajeyss is your ultimate Colombian babe on Chaturbate. Her followers of more than 100,000 are a testament to her popularity. Tanned and petite, Marianajeyss knows how to play with her body and turn you on. She might be small in size but she knows to use the biggest dildos and other sex toys in the naughtiest of ways. And yes! She's into anal play as well. Most of her content requires you to pay with tokens or you'll have to join her fan club but we certainly feel it's worth it. You can follow her Twitter and Instagram accounts for updates and sneak peeks.
Laylascarlett
Laylascarlett is just too hot to handle. She has that exotic look that makes any man want to bang her and her tattoos and belly piercing just adds to her appeal. With more than 100,000 followers, Layla is one of the most popular Latinas on Chaturbate. She is ready to get down and dirty for her viewer's pleasure; from role-playing to anal play and even squirting multiple times, you won't be disappointed with Laylascarlett. She can make your wildest fantasies come true. If you're generous with tokens, you might even get featured on her page's leaderboard. If you want to keep up to date with Layla's latest's, you can follow her on Twitter.
Camilagomezz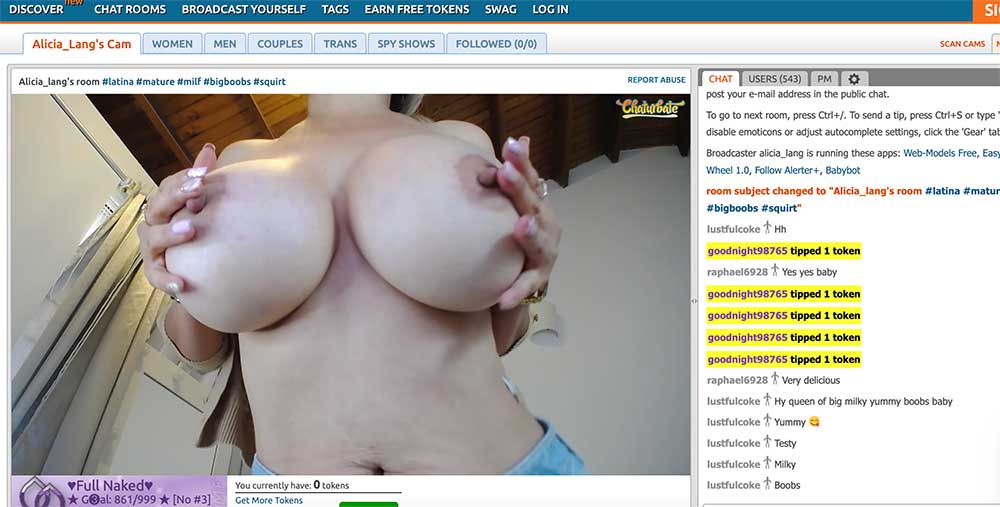 Camilagomezz is as sexy as they come. She has more than 700,000 followers on Chaturbate which just keeps growing by the day. The sexy Colombian loves what she does and she knows exactly what her viewers want from her. Her exotic looks, voluptuous body, and 34b breasts are sure to turn you on. She loves to finger herself and play with various toys. She's also one of those rare girls that can squirt and doesn't shy away from dressing up during special events. There's nothing hotter than a sexy girl that likes to turn on men.
Camilagomezz is quite active on social media and you can follow her Twitter and Instagram to know the latest about her.
Venezolanacute
Just like Camilagomezz, Venezolanacute has more than 700,000 followers on Chaturbate and it sure solidifies her as one of the most sought-after Latina performers on the site. She's all-natural and her mesmerizing beauty is sure to turn you on at first glance. She has tons of content on her page and loves to play with her body and insert naughty things in her tight pussy. She loves to roleplay and if you join her fan club, you can also watch one of her most popular videos titled 'my virginity'.
Venezolanacute loves to interact with her fans and you can follow her Instagram account to see what she's up to. She's also quite active on Twitter where she likes to tease her followers with saucy content.
Evagomez
There are very few babes that can do what Evagomez does so perfectly. In all of her content, she exudes a unique combination of class and magnetism while playing with her irresistible cunt. With a gorgeous face and a body to die for, Gomez is one of the hottest Latinas on Chaturbate. Her content is of high quality and she loves to dress up in sexy lingerie and play with her pussy. On rare occasions, Evagomez also performs with other babes and isn't afraid to moan and play with the biggest sex toys you could find. With more than 300,000 followers on the site, the Colombian beauty is one of the hottest Chaturbate Latinas.
Conclusion
Latina's are angels on earth and we know exactly why they turn you on. Even among the hottest of the hottest Latinas on cam sites, there are a few that are a cut above the rest. The Latinas on our list are highly recommended by us and approved by cam site lovers just like you with a kink for Latinas. Next time you're on Chaturbate looking to blow off some steam, be sure to check these babes out. You won't be disappointed!
Similar Articles