Best Chaturbate Couples (2023)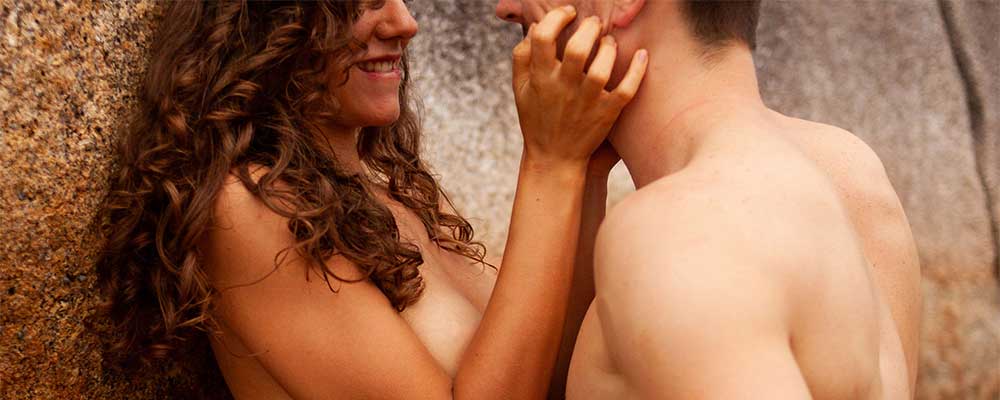 If you're looking for an intense porn experience, it's tough to go wrong with a cam show. On major platforms like Chaturbate, LiveJasmin, and MyFreeCams, you can find just about anything. Whether you want to watch a girl dildoing herself or participate in an interactive sex toy show, there are plenty of options.
Unfortunately, most adult webcams are solo girls. If you really want to get freaky, you can watch a transsexual or male model. That should meet most people's needs.
But what if you want to see some real erotic passion? In that case, watching someone else masturbate isn't going to cut it. You want to see some real fucking, right? And that means a couple.
To help you find the hottest, most authentic sex on the web, we've put together a list of the ten best Chaturbate couples. Some of them are male/female, and some are two girls who put their lesbian passion on display. But all of them are down to fuck for the cost of a few credits. Let's take a closer look at each of these red hot cam channels!
Jackandjill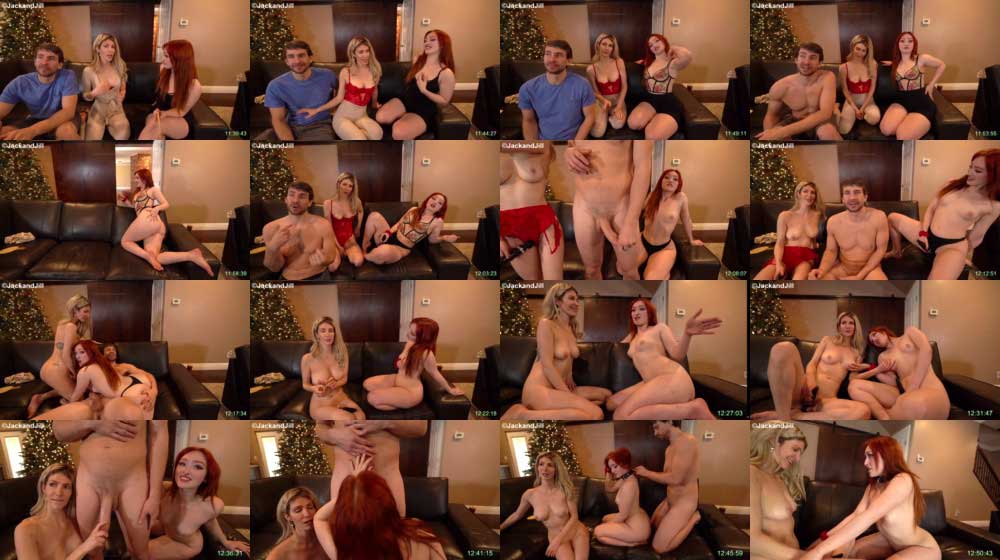 Jack and Jill aren't just on-screen performers; they're also a real-world couple who met through camming. Jill is an average-height blonde with looks to kill, and Jack is a real-world scientist with an enormous dick. The downside here is that these are busy people in their real lives, so they only cam on weekends these days.
The upside? Great sex from a real couple. Be aware before you start watching that you'll only see explicit actions in paid ticket shows. The most you'll see in paid shows is the occasional boob flash. Pricing varies based on a few factors. If the show features only Jack and Jill, you'll pay 65 tokens. If the show features Jack, Jill, and another girl, you'll pay 150 tokens. They also offer special themed shows with custom pricing.
In addition to their paid sex shows, Jack and Jill will occasionally interview other camming couples. These interviews are free, and aren't explicit. They're just a look inside the world of camming couples and the people who do this for a living.
They can be found in two places on Twitter. The first is their official fan account, @_JackplusJill_, which is mostly pictures of Jill and updates on upcoming shows. The other is Jack's official account, @TradeofallJaks. They even have an official website, JackandJill.app, where you can sign up for their fan club. Among other perks, this gets you 25 percent off on all their shows, so it more than pays for itself if you're watching more than a few shows a month.
Classyfetishrelax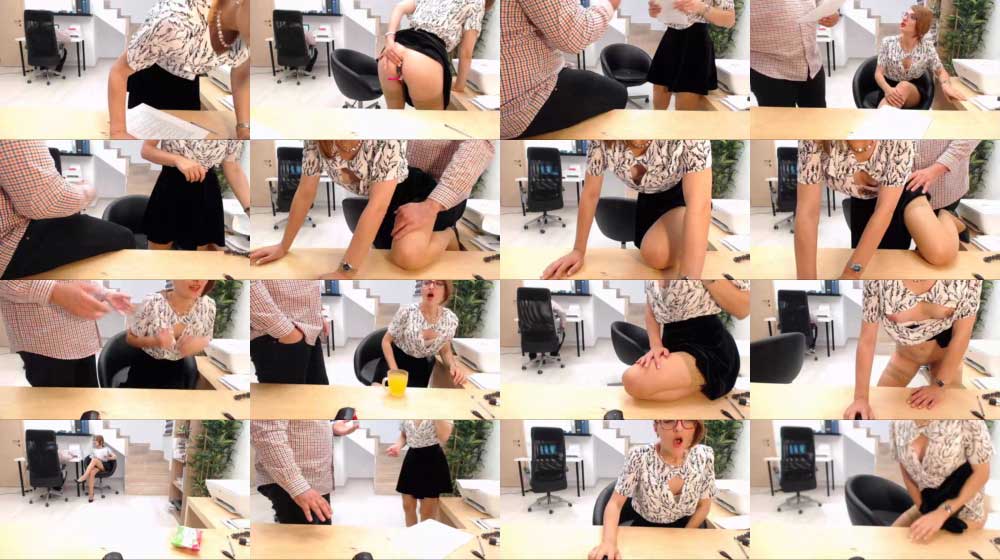 Classyfetishrelax is a European couple, and as their channel name implies, they are all about one fetish? What fetish, you ask? Office masturbation. Slender, brunette Nayra works as some kind of secretary, and loves to play with herself at work. Sometimes, her male boss is in the room, blissfully unaware.
Her "boss" might be her husband, might be her boyfriend; we're not really sure. They live a private life, with no social media presence outside of Chaturbate. This is unfortunate in one sense, since it's hard to keep up with them and follow their schedule, but it does help maintain the office fantasy.
Needless to say, all explicit scenes require a ticket or group show access. However, Nayra does sometimes play with female friends as well. They like to do Lovense shows, so you can see plenty of tip-controlled action for free. Once again, though, the lack of a social media presence makes their schedule tough to follow.
Visit Classyfetishrelax's Page »
Lettali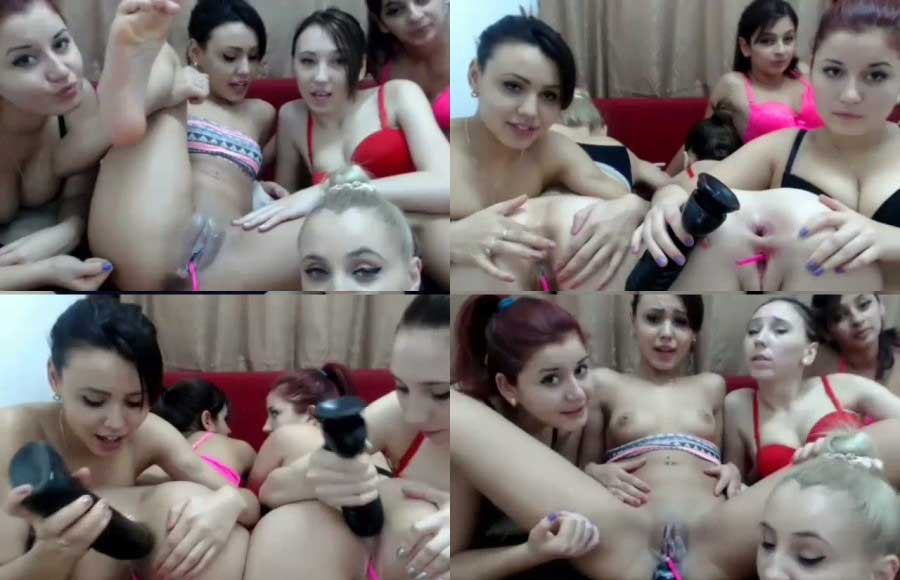 Lettali is focused on a group of three, two women and one man. They specialize in lesbian action, and sometimes the girls play with another girl. In a ticket show or a group show, things can get really steamy. Fisting, dildoing, and ass play are all on the menu, depending on what they're in the mood for. When the male partner does get to play, usually he's just getting the girls warmed up. It's rare that he actually gets to fully participate.
In public chat, the girls sometimes perform interactive shows. This is really the only way to enjoy Lettal's content without paying at least some number of tokens.
On the flip side, if you're willing to spend more tokens, they offer two premium social media options. For 500 tokens, you can get WhatsApp access. For the same amount, you can subscribe to their premium Snapchat.
_pinacolada_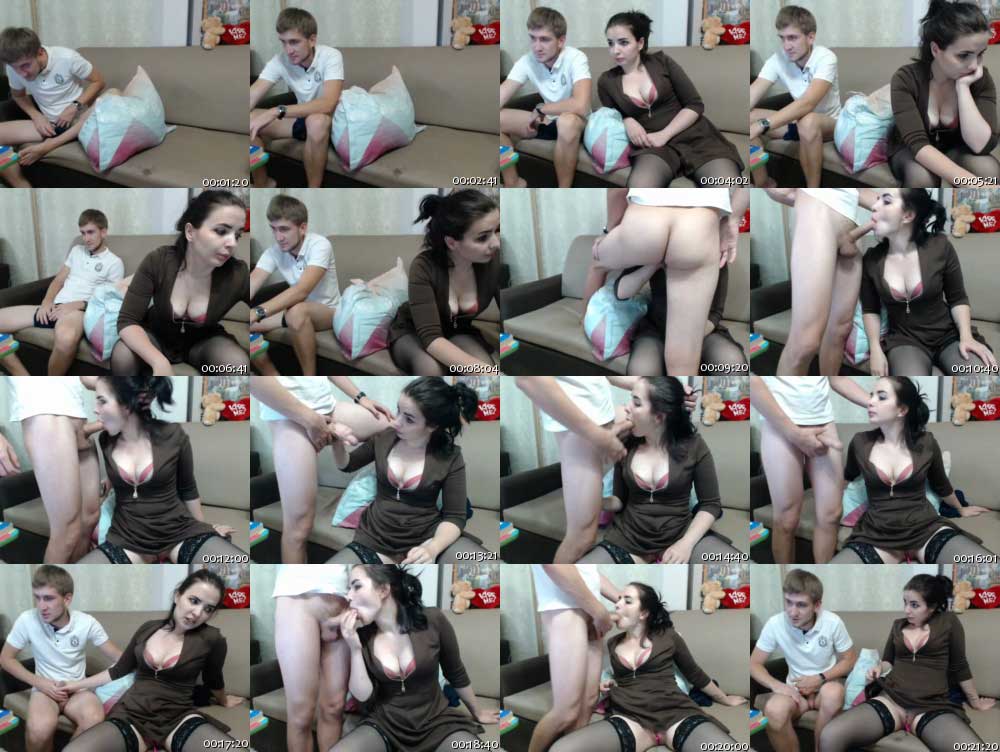 _pinacolada_ is an ordinary straight couple that likes to act out their fantasies on camera. The girl, Angie, performs live Lovense shows most nights, sometimes alone, and sometimes with a lady friend… or two… or three.
In group and paid shows, Angie and her male partner perform various three-way fantasies. Usually these don't involve actual sex, but with Angie getting fingered by both her man and her lady friend. Sometimes, she'll even use an interactive sex toy at the same time, so the audience can play along at home.
Like Classyfetishrelax, _pinacolada_ has no social media presence outside of Chaturbate. This is frustrating, since there's no way of seeing when Angie and company are going to be online next. But they're online most nights, so regular Chaturbate users should have no trouble keeping up.
Sophydiva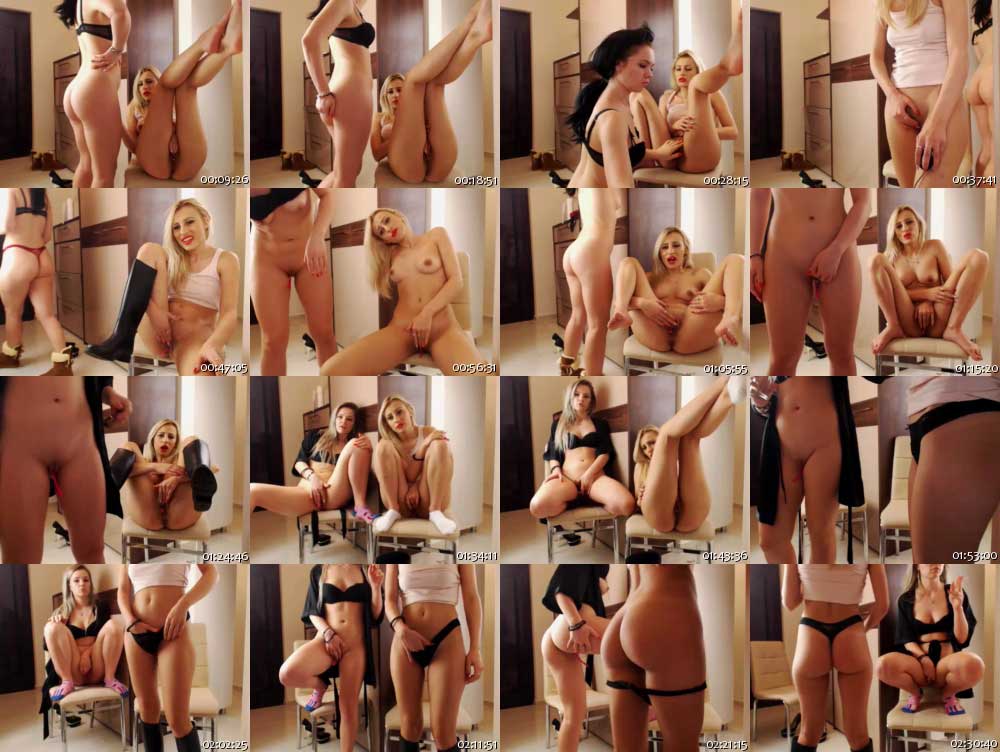 Sophydiva is a French couple consisting of Sophy and Tasha, a pair of lesbians who love to jerk off together. Both of them are built like gymnasts, with petite, athletic frames and perky tits. Sophy is a blonde, and Tasha is a brunette, providing a nice balance to the pair.
Sophy is the star of the show, and frequently performs alone. You'll find her masturbating and playing with her interactive Lovense toy on most days. When Tasha comes out to play, the tip costs go up, but you're getting double the fun. If you're lucky, they might even do a group show where things get even steamier. Most of the time, though, they prefer to just use interactive toys together. This makes them an ideal destination if you're short on funds.
Sophydiva remains an active Twitter account, @SophydivaCB, where they post frequent updates when they're going to perform. You'll also get the occasional lingerie photo or ass shot to keep things interesting.
Realtoxxxmaria
Realtoxxmaria is the Chaturbate handle for Maria Realto, one of the hottest PAWGs you'll ever see on a cam site. She's blonde, she's got huge, pillow-like tits, and her ass is perfectly round. She loves to show off all of these assets in her solo shows, where she frequently accepts Lovense tips. If you want to see her use her fingers or a dildo, you'll need to pay for a private or group show.
Maria's male partner is a bit of a mystery. His head is always deliberately out of frame. All you ever see are his body and his enormous cock. All Maria will say about him is that she's not her husband or her boyfriend. If you want to find out more, you have to subscribe to her OnlyFans account.
In addition to Chaturbate, you can also get sexy content from Maria via her paid Instagram and premium Snapchat accounts. Instagram access costs 10 tokens a month through Chaturbate, while premium Snapchat costs 1,000 tokens a month. The difference is that Instagram content is non-nude, while Snapchat content is a bit spicier. She also has a free Instagram account, as well as a Twitter handle, @realtoxxxmaria, where she posts special offers and show updates.
Anabel054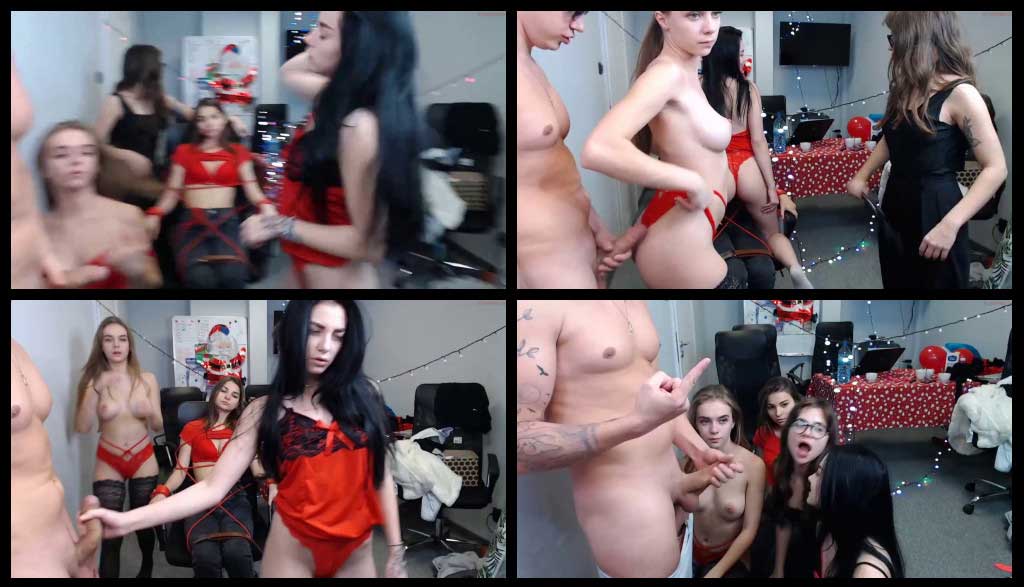 Anabel054 consists of not just two, but three gorgeous Ukrainian girls. All three are petite and slender in a seductive Eastern European way. The star of the show is Anabel, a blonde, who sometimes appears solo, or with one or two of the others. The other two girls are Julia and Katia, and both are brunettes. A male partner frequently appears for paid shows, although he's not "officially" a part of the channel. The girls also do a lot of videos with other female guest stars.
When they're in a public chat, the girls are basically advertising. You might see some foreplay like kissing or ass slapping, but there's nothing actually explicit going on. In paid group shows or ticket shows, it's a whole different ball game. Everything is on the table, from solo dildo fun to group sex to strapon play, and even anal.
Anabel054 is active on a variety of social media channels. Anabel herself maintains a private Instagram account, the @Anabel0544 Twitter handle, and even a YouTube channel. The entire group maintains an OnlyFans account, where you get access to steamier content. Finally, Julia has her own separate private Instagram page.
Brendiekira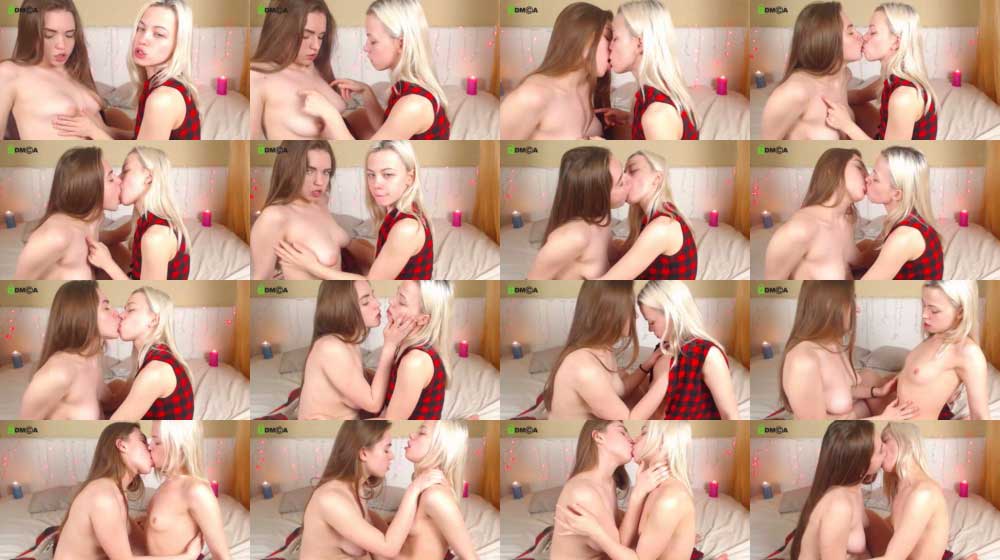 The stars of Brendiekira are lesbians, but they're not named Brendie or Kira. Their names are Robby and Adeli, and they both have a girl next door appeal, with pale brown hair and small tits. That said, they do appear to be a real couple. They're obviously into each other, and that energy really comes across when they start performing.
In public, you can expect to see mostly kissing and teasing. Robby and Adeli save all the really steamy stuff for paid shows. In a ticket show or private show, these girls are nasty! They'll fuck each other in the ass with a strapon while you vibrate another toy with tips. They'll also scissor each other, eat each others' pussies, and fist each other.
The stars of Brendiekira keep a low-key public profile. They don't have accounts on Instagram, Twitter, or other social media platforms. The only reliable way to find them is on Chaturbate, but they do at least seem to be online on a daily basis.
Thisisfuckingfun
Thisisfuckingfun is the Chaturbate handle for Nick and Eli, a real-life married couple who like to show off their kinkier side online. Eli is a gorgeous blonde chick with perky boobs, and Nick is her sometimes dominant, sometimes submissive husband.
The channel has a playful vibe, and the two frequently laugh and make jokes while they're getting each other off. The content is sometimes straightforward — Eli sucks Nick's cock — and it's sometimes a bit more fetishy — Nick spanks Eli while she uses a vibrator — but none of it's too far off the beaten path. They even offer a fee sample video and a small photo gallery, so you can get a taste for their content before you pay anything.
Nick and Eli are easy to find online. Not only do they have a monthly cam calendar in their Chaturbate profile, but they maintain two Twitter accounts. Eli runs @EliYorkshire for herself, and they share a joint Twitter handle, @Thisisfuckingf1.
Visit Thisisfuckingfun's Room »
Whaaaaaaaat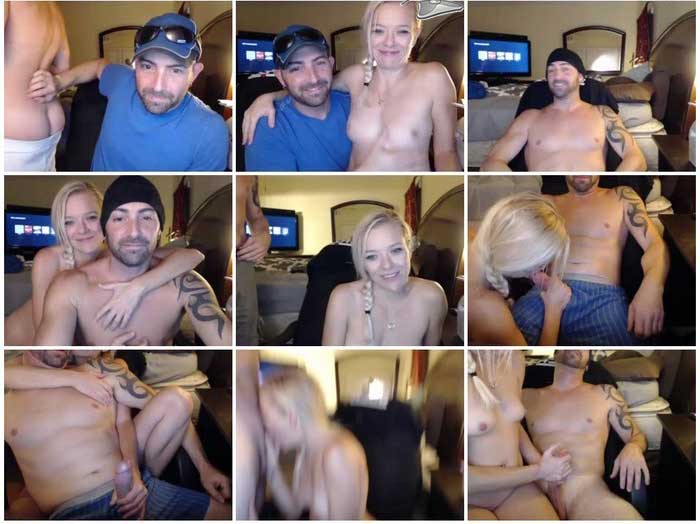 The story of Whaaaaaaaat is a bit complicated. Jeff and Lacey were a real-life couple who decided to start a webcam channel together. Both in their mid-40s, they're older than you'd expect for a camming couple, but they're both in excellent shape. You're looking at a MILF and a DILF for the price of one.
Unfortunately, Jeff and Lacey recently broke up, which has complicated things. Now they perform separately, usually partnering up with other cammers to have online sex. They have officially left the door open to performing together again, though, so you never know.
Whaaaaaaaat maintains an active Twitter account, @laceycoffeegirl. As you might have guessed, it's mostly Lacey's stuff these days, but you'll still see news about Jeff as well from time to time.
Lilas_world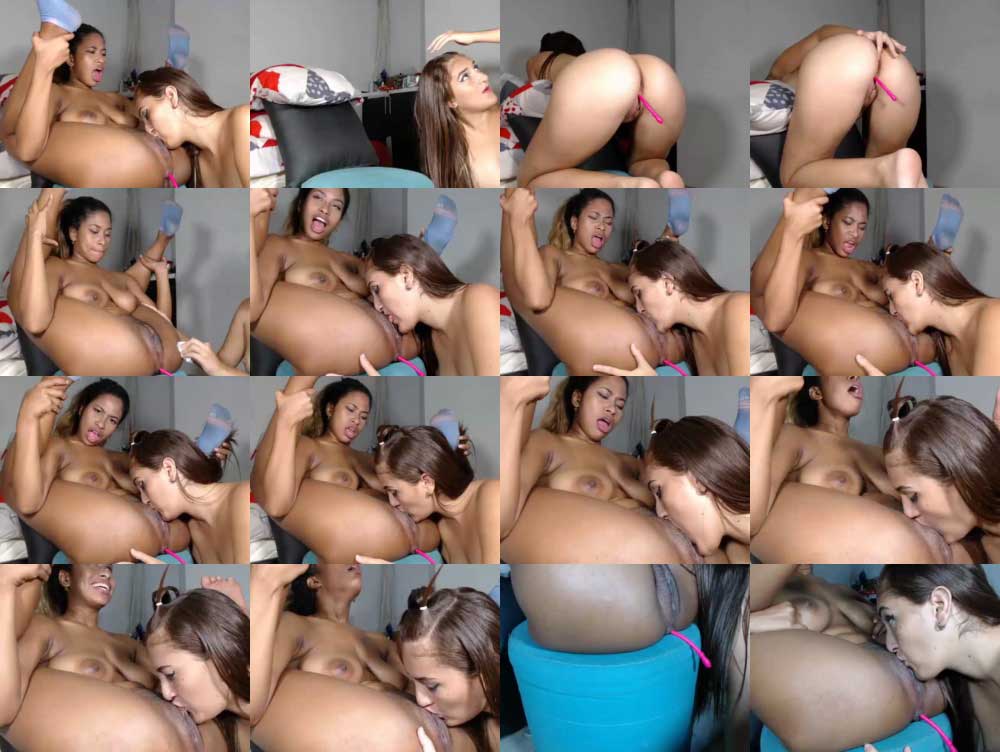 Lilas_world isn't a couple, strictly speaking. It's actually a whole group of Asian models who perform together in groups of different sizes. About half the girls are Filipino, but there are also girls from Japan, Vietnam, and even India.
What happens in any given Lilas_world show will depend on who's online. Sometimes, four, five, or six girls will wear interactive toys in a public show. For private shows, who knows? You might see anything from sensual pussy licking to rough anal strapon play.
The group maintains an Instagram account. They don't post updates on their live shows, but they do offer some non-nude pictures so you can see what Lilas_world is about.
Similar Articles