Hottest Chaturbate Asian Women (2023)
Chaturbate is a great destination to watch the hottest cam girls. You can always find sexy models to jerk off to no matter the time of day or night. Best of all, Chaturbate has models from all across the world so that you can try something new every day.
Today, we are going to focus on Asia and pick some of our favorite models for you. So, here are the top 7 sexiest Asians on Chaturbate you need to watch right now!
lindamei
Linda is a super sexy 21 year old lady from Asia. We don't know where she lives, but countless members are crazy for her. You just need to take one look at her picture, and you will be in love with her.
Not to mention, her natural tits are also something to look out for!
Linda is a student of international relationships and not at all shy to drop her clothes. She has a slim body, something people are ready to die for.
In addition, her lovely ass will become the topic of your dreams for many nights to come!
Linda puts the name of her top tippers on her profile. You can also aim to see your name on the list, apart from joining her fan club. And yes, you can also find her on Snapchat.
sensualbae_seduction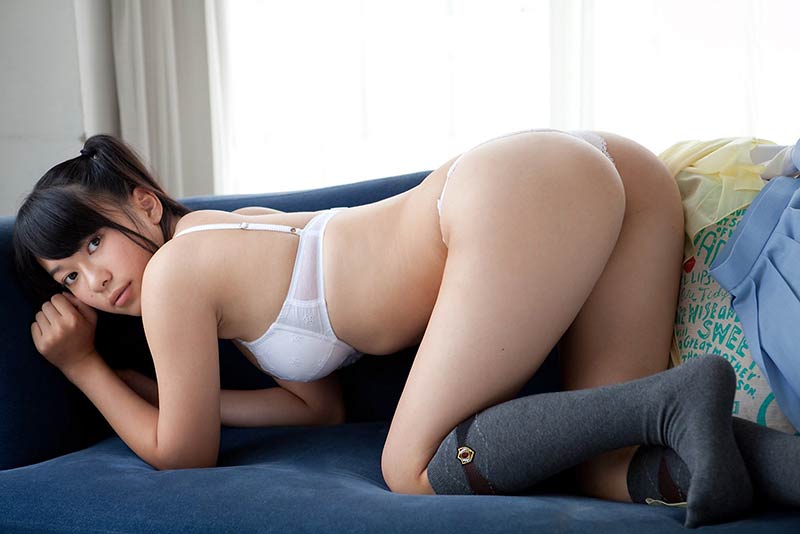 SensualBae is highly popular on Chaturbate. If you are into Asians, you should surely check out her profile for a cum-filled time!
The real name of SensualBae is Candice. She has large boobs and a shapely body to turn you on in an instant. No wonder countless guys always wait to catch her online for a sensual experience.
The charm of SensualBae is hard to resist. You will also want to make her your bae once you watch one of her shows.
Candice is also one of the highest-earning models on Chaturbate. Her tippers have tipped her more than 300,000 tokens, which was her dream goal some time back.
She is celebrating her birthday with fanfare this December. You can gift her tokens and become her ardent follower.
Visit sensualbae_seduction's Page »
didiactive
Didi is a hot and young Asian from Okinawa, Japan. She is only 22 years old but bold enough to give leading pornstars a run. She is interested in men, women, and couples, giving you a chance to strike her up, no matter your gender!
Didi appears heavenly with her 36D breasts and shaved pussy to make you hard. You can check out her pictures and videos to know what we are talking about.
Didi also loves to chat about different things and is crazy for cats and dogs. She likes to stay fit, which you can easily make out once she starts to strip.
Didi has a detailed tip menu so that you know what it takes to have an exciting time. She comes online every day from 3:00 – 6:00 EST.
arikajoy
Akira is a fun-loving Asian ready to give you a heavy dose of erotica. She is into cosplay and loves to dress up as different anime characters. You can also find her in cute outfits in her cam shows that she drops at a moment's notice.
Akira has big and luscious boobs that you see only in hentai. You need to take a look at her pictures to know why guys are going mad.
She has a collection of revealing pics and videos that keep you company when she is offline.
Akira is also wonderful with sex toys and uses plenty of vibrators and dildos. You can also tip her to take control of the toys and pleasure her as you wish.
Members can talk about TV shows and computer games to break the ice with Akira.
sexykiska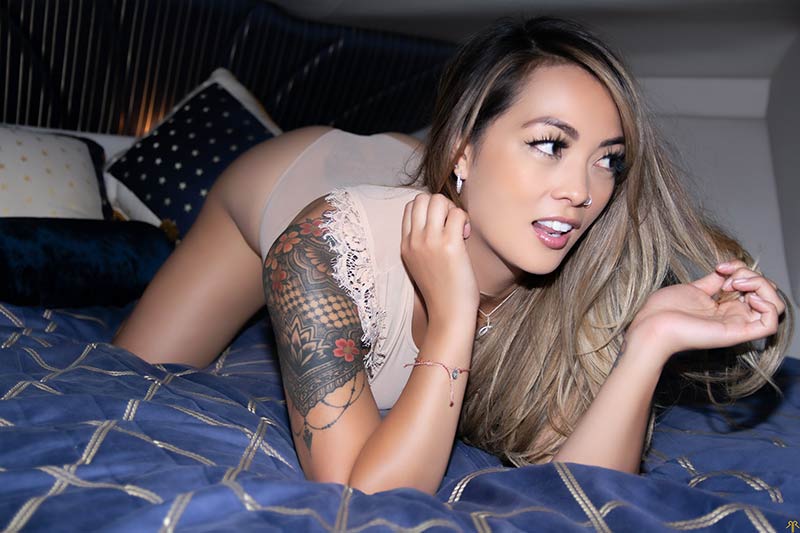 Kiska is a happy and joyful girl on Chaturbate. She has an athletic body, even though her boobs are quite large. You can find her online most days, putting up a great show for her viewers.
Kiska likes compliments and attention from men. She also likes to dance and can perform a slow strip to make you cum. You can tell her a few nice words to break the ice and take control by becoming the top tipper.
Kiska is not shy and likes a bit of anal. You can watch her fuck her pussy or tip more to put a dildo in her ass. She is ready to get along as long as you are respectful.
Kiska also has sexy images you can purchase with tokens.
allforshow93
The real name of All for Show 93 is Sky, and she is Thai. Sky is 25 years old and interested in men, women, couples, and trans. Therefore, you don't need to worry about your gender if you like Sky!
She is quite famous for her skinny body and big breasts. The combination makes her one of the sexiest Asians on Chaturbate you can watch right now.
Sky likes to have fun and meet new people. She also has a fan club you can join to enjoy exclusive content. She is not a pornstar but quite a great performer.
You can check out her revealing pictures by visiting her profile. She also comes online regularly so that you don't have to wait for your erotic entertainment.
aishasei
Aisha is a 22 year old woman from Asia ready to steal your heart! She has a full body with natural breasts to make you go mad. Best of all, you will get erect with one look at her nice and plump ass.
Aisha comes on Chaturbate every day for three hours to woo her fans. She is available from 10 pm to 4 am (UTC + 8) and always presents a hot and revealing show.
You can also get her worked up with remote sex toys and dildos!
Apart from Chaturbate, Aisha is on social media networks like Skype and WeChat. You can get connected with her by tipping tokens mentioned on her profile.
And of course, don't forget to take a look at her pictures and videos for more fun
Conclusion
Chaturbate is one of the best places to find Asians ready to bare it all. Choose your favorite girl from our list and head over to Chaturbate for a lovely time. We are sure you won't need to look at boring old Asian porn videos ever again in your life!
Similar Articles