Celebrities with OnlyFans (2023)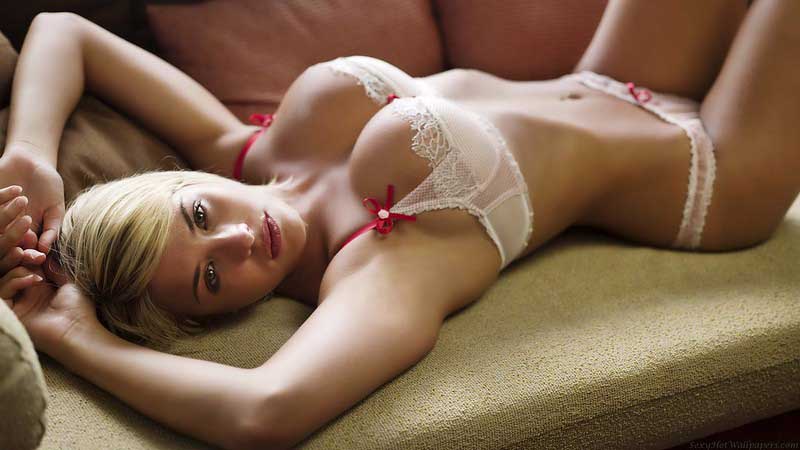 While OnlyFans is well known for its many porn stars and other adult content creators, celebrities have also begun using the platform.
After all, why shouldn't they? Many people would love to see their favorite celebrities showing a bit more skin and are willing to pay good money for it.
So if you are ready to learn about some of the hottest celebrities who have OnlyFans accounts, keep on reading as we share all the juicy details!
Bella Thorne
Subscription Fee: Free
Well, everyone on this post are sexy celebrities; Bella Thorne managed to crash OnlyFans for a short period of time. Even so, all of her content at that time was completely SFW.
Due to her page causing controversy among sex workers, Bella Thorne released an official apology to the sex workers.
Since then, she has continued to post regular content, with a mix of SFW and NSFW content.
Visit Bella Thorne's OnlyFans »
Amber Rose
Subscription Fee: $5 per month
Amber Rose joined OnlyFans in September 2020, alongside many other celebrities during the pandemic.
She released an Instagram post that was centered around her ass and promised fans they would get to see everything.
A member of the LGBTQIA+ community, the bisexual model has been posting nude content since the beginning.
While she does have some posts on her Onlyfans, around 70, she does not post regularly.
Mia Khalifa
Subscription Fee: $12 per month
A well-known name in the porn industry, Mia Khalifa used to work as a pornstar starring in a fair amount of porn videos.
She began her OnlyFans page in late 2020 and has been producing none-nude content since then.
After her time as a pornstar, she wants to create her own content on her own terms due to the nature of the porn industry.
While her OnlyFans may not have nude content, it is still filled with sexy content from one of the hottest babes on the Internet.
Visit Mia Khalifa's OnlyFans »
Carmen Electra
Subscription Fee: Free
Known for her time on Baywatch, Carmen Electra started her OnlyFans after she turned 50 to reconnect with her fanbase.
Even though she just began in May 2022, she already has over 200 posts, and they are all free to see! So go check out this well-known sex symbol who has aged well into a sexy milf!
Visit Carmen Electra's OnlyFans »
Safaree Samuels
Subscription Fee: Free
In 2020, Safaree Samuels created his OnlyFans account with his ex-wife, Erica Mena, to bring home extra money to support the newlyweds.
Posting explicit content, they received backlash from other creators who did not think it proper for the new parents to use OnlyFans for such content.
Safaree Samuels and his wife then revealed they had made $100,000 in their first week.
After their divorce, Safaree Samuels has continued to post content to his OnlyFans, much to the delight of his fans.
Visit Safaree Samuels OnlyFans »
Erica Mena
Subscription Fee: Free
After their estrangement, the ex-wife of Safaree Samuels began producing her own content on her OnlyFans page.
However, there is currently not much content on her page, but there is still enough spicy content to make it worth subscribing to.
After all, why wouldn't you subscribe and enjoy her content?
Blac Chyna
Subscription Fee: $19.99 per month
Another well-known celebrity, this model, started her OnlyFans in April 2020 and has since made several hundred million dollars from her content.
Her OnlyFans page includes "Foot-Freek Mondays" and "Blac-Fridays."
She has a fairly large amount of content available for her fans, with over 150 posts currently.
Aaron Carter
Subscription Fee: $9 per month
An old child star, Aaron Carter, has joined OnlyFans but has left his subscribers feeling scammed for several reasons.
While he promises explicit content of himself and his girlfriend Melanie Martin, she has not appeared in any of his content.
So if you are looking for good explicit content on OnlyFans, steer away from Aaron Carter's.
Visit Aaron Carter's OnlyFans »
Cardi B
Subscription Fee: $4.99 per month
Cardi B was one of the first A-list celebrities to start an OnlyFans account during the pandemic in 2020. However, her Onlyfans does not have any X-rated content on it.
So if you are looking for sexy Cardi B content, her Onlyfans is not where you will find it.
Tyga
Tyga started his OnlyFans account in September 2020 to share more of his content with his fans.
He deleted his OnlyFans after OnlyFans said they would no longer host explicit content and instead created his own platform.
The platform is called Myystar and allows creators to post their sexual content and only takes 10% of their earnings versus OnlyFans 205.
Mila Mondel
Subscription Fee: $20 per month
A British model, Mila Mondel, has gathered a large following by posting explicit content for her fans to look at and enjoy.
She has over 1.1 million fans and charges each of them $20 a month for her nude OnlyFans content, making her one of the highest earners there.
Larsa Pippen
Subscription Fee: Free
Launching her OnlyFans during the middle of the drama after her affair with Malik Beasley, she was heavily criticized for it.
A star from "The Real Housewives of Miami," Larsa continues to post sexy content for her followers.
Visit Larsa Pippen's OnlyFans »
Trey Songz
Subscription Fee: $20 per month
Trey Songz, a well-known singer, offers an OnlyFans page, but you may feel slightly disappointed when you subscribe.
Most of his content is all SFW, with only mildly sensual themes. So if you have come for the sexy content, you will not find it here.
Belle Delphine
Subscription Fee: $35 per month
This 22-year-old beauty has been entrancing the Internet for the past four years with her slim and sexy body.
With over 9,000 pictures and 600 videos on her OnlyFans, you will never run out of content to enjoy from her.
She also regularly updates, so a new stream of sexy content is always being uploaded.
And if you care for pure sex content from your OnlyFans creators, she uploaded her first porn video on Christmas Day 2020.
Her explicit content makes her over $1.2 million monthly.
Visit Belle Delphine's OnlyFans »
Bhad Bhabie
Subscription Fee: $23.99 per month
Once this rapper turned 18, she started an OnlyFans page, which apparently brought in $1 million within 6 hours.
Known as the "Cash Me Outside" girl, she has made a large amount of money from OnlyFans and loves showing herself to her fans.
Visit Bhad Bhabie's OnlyFans »
Conclusion
While OnlyFans is well-known for its many pornstars, celebrities have also become mainstream on the platform. So now, not only can you enjoy the hottest pornstars in the world, but you can also enjoy many of your favorite celebrities. Go check them out already and enjoy their sexy pictures and videos!
Similar Articles