Best Cam Sites to Work For (2023)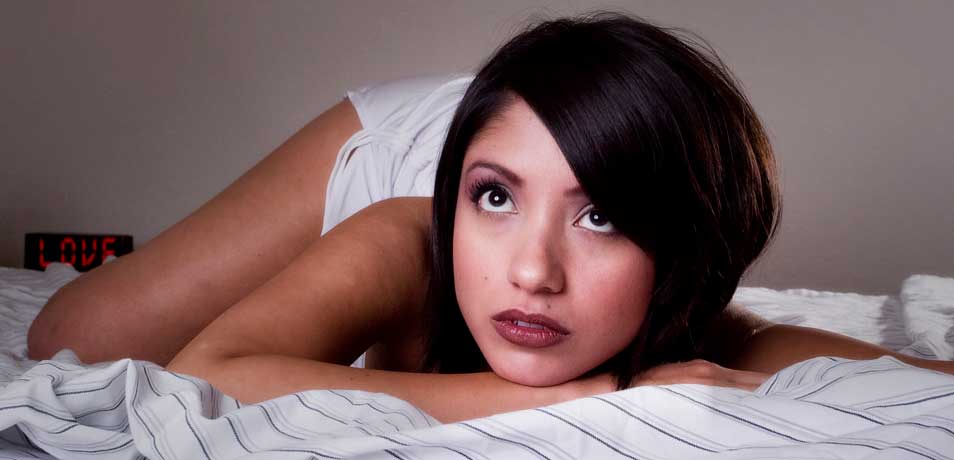 If you're just starting your camming career, there's no bigger decision than which cam site to work for. They determine your working conditions, the ways you'll be able to earn, and yes, your payout. But one common mistake is to look only at potential earnings.
Unfortunately, those "potential" numbers might not be true for everybody.
For example, let's suppose you prefer a one-on-one chat to a large group chat. In that case, it wouldn't make sense to model on a site that puts a lot of emphasis on interactive public shows. Instead, you'd be better off working in an environment where private chats are expected.
On a similar note, you might want to take advantage of other site features. For instance, many models earn extra money by selling pre-recorded videos. Others feel that this dilutes the value of their live shows. This is a personal business decision that only you can make, but it's important to know what options are available on any given cam site.
Finally, we should point out that our average earnings numbers are just that: average. Models who build a large following or land a few generous clients can earn significantly more. Conversely, brand new models will tend to earn less until they've built a client base. Take these numbers with a grain of salt, and pay more attention to the payout percentage and overall site features.
In no particular order, we've listed 10 of the best cam sites to work for. Let's look at each of their features, so you can decide which one is right for you.
Quick Navigation
Chaturbate

There are many ways to maximize your potential earnings. You could find the niche for a particular fetish, or invest in the latest, craziest sex toys. Those are both great ways to get more eyeballs on your video — and more tokens in your wallet. A more straightforward method is simply to perform on the site that gets the most eyeballs to begin with, and in terms of viewership, Chaturbate is the number one cam site in the world.
Another nice Chaturbate feature is the payout system. Models earn a steady $0.05 per token, so your earnings don't depend on how much a tipper paid for their tokens. $0.05 works out to 50 to 60 percent, depending on the customer's token package. Considering the size of Chaturbate as a site, that's not half bad!
This translates to average model earnings of about $7,000 per month, with the site's top models earning as much as $20,000 per month. Payments are made weekly, which makes budgeting a snap. Models can even take advantage of prebuilt bots that perform a variety of functions. Bots can track countdowns, post pre-written messages, and even automatically thank your users. This helps you keep your mind where it belongs: on your performance.
Average monthly earnings: $7,000
Payout percentage: 50-60%
Lots of site traffic
Automated bots for performing basic chat tasks
Camsoda

Camsoda doesn't have quite the user base that Chaturbate does. What it does offer, however, is more flexibility. Female, male, trans, and couples models are all welcome, although females dominate as they do on most cam sites. If you fall into one of those categories, the number of viewers is actually quite substantial compared to other sites.
Camsoda earnings are a bit different from most other cam sites. The user base is a bit spoiled, and prefers free public shows to anything else. You can still make decent money if you gain a following and perform some private shows, but it's not the best revenue stream. On the other hand, the Chaturbate user base loves pre-recorded videos. If you have videos or photo galleries for sale, you can make some extra money on those purchases.
The payout structure is simple: models earn 55 percent of any money spent in their room or on their sale content. For the average model, this works out to over $6,000 a month in earnings. Chaturbate even offers a bonus payment to models who have health insurance. Once you've been on the site for six months, you can earn between $65-$125 extra each month just for taking care of yourself.
Average monthly earnings: $6,6000
Payout percentage: 55%
Popular site for male and trans models
Popular site for pre-recorded videos
LiveJasmin

If you've seen LiveJasmin's advertising, you've probably heard that they're the #1 cam site on the web. In fact, they rank #3 in terms of traffic, just behind Chaturbate and BongaCams. All three are very high volume, so you'll have plenty of potential viewers regardless.
For years, LiveJasmin has been at the forefront of cam site development, but not on the bleeding edge. What we mean is that they're rarely the first to debut a new technology, but they don't hesitate to adopt new, innovative concepts.
The upshot of this is that as a LiveJasmin model, you can earn money any way you like. You can host private shows, spy shows, group shows, or even public shows with interactive sex toys. And LiveJasmin doesn't mind sharing. You can cam split and stream simultaneously on other streaming sites without any penalty. If you want, you can even earn money while you're offline by selling photo galleries and sexy videos.
Model payout percentages vary depending on your total earnings. Depending on how much you get tipped in a two week pay period, you can earn anywhere from 30 to 60 percent of tips. The average model nets $4,340 per month, which isn't half bad. Heads up, though: you need to be able to stream in 1080p to model on LiveJasmin.
Average monthly earnings: $4,340
Payout percentage: 30-60%
Large user base
Models can earn money many different ways
MyFreeCams

MyFreeCams is another major cam site with a large viewer base. It has a more old school design than most other big sites, but it still works just fine and the site's fans are comfortable with it.
MyFreeCams has one hard and fast rule for models: no dicks on camera. You can play with yourself. You can play with a (female) friend. You can strip, or just sit and chat. But if a dick appears on screen, you're violating the terms of service. This makes MyFreeCams very popular with straight guys who want to see girls and nothing but girls. The downside here is obvious; if you're a male model or a straight couple, you won't be able to perform here.
As on LiveJasmin, MyFreeCams models can earn money in just about any way. From interactive public shows to pre-recorded shows, there are endless ways for your fans to tip you. In total, models earn $0.05 for every token tipped, which works out to an average payout of just over 60 percent. The high payout percentage means that MyFreeCams offers the highest potential earnings of any cam site on the web, although individual model earnings vary widely.
Average monthly earnings: $7,000+
Payout percentage: 50%
Loyal user base
Plenty of ways to get paid
ImLive

ImLive is a full-featured cam site where guys go not just to get their rocks off, but also to enjoy some pleasant conversation with a pretty face. As a matter of fact, they pride themselves on this. Models aren't even allowed to show any below-the-waist nudity in public chat. On the plus side, this is great for models who are on the shy side. You actually get to know a guy for a few minutes before going into a private or group show and baring all. On the downside, if you want to earn money from interactive public toy shows, you won't be able to do that here.
The payout percentage on ImLive is a bit disappointing compared to some other sites. It's only 30 percent, so you can end up leaving a lot of money on the table. Still, there are some ways to improve your income. The easiest is to convert free users into paid users by getting them to join your paid chat. Once you've converted three users, you earn 100 percent of each user's payments for the first month they're on the site. The harder way is to become one of ImLive's top models. The top 120 models on the site earn a boosted 35 percent payout for the next month.
Average monthly earnings: $5,000-8,000+
Payout percentage: 30-35%
Great site for private shows
Bonus commissions for referring new site users
Flirt4Free
Exact rankings aside, the first five sites we looked at are all among the highest-ranking on the web. Flirt4Free, on the other hand, is a mid-raking site. So why would a cam model want to stream on a site with less traffic? There are two answers.
The first is Flirt4Free's user base. They're very generous tippers, and are accustomed to paying regularly for group and private shows. On this site, you don't have to worry about people typing requests from the peanut gallery without tipping a dime. To be fair, Flirt4Free keeps a relatively high tip percentage; model payouts range from 20 to 30 percent. But if you get one or two high rollers in your room, that shouldn't be a big deal.
The site's other outstanding feature is the user interface itself. Go ahead and long in as a user, and pop into a chat room. What do you see? Loads and loads of widgets for tipping. Large credit packages, small credit packages, gifts, and one-time-only offers to get users spending their money. If we had to guess, we'd say this is a big reason for the generosity of Flirt4Free's user base.
Average monthly earnings: $4,000+
Payout percentage: 20-30%
Generous user base
Great site for performing private shows
Cam4

If you're a US-based model, it's easy to dismiss Cam4 as a small site. No-one ever goes there, do they? Of course they do! In fact, Cam4 is extremely popular in Europe, even beating out Chaturbate in visitors. Whether or not this is a good thing depends entirely on your own personal brand. But if you speak German, or enjoy smoking a cigarette while you perform, you may find success with a European audience.
One awesome feature of Cam4 is that they offer daily payouts. If money is tight, you don't have to wait around for two weeks for your next deposit to clear. To be fair, the payment minimum is $50, but if you're camming consistently, you should be bringing in more than this anyway.
Cam4 offers a generous payout of $0.10 per token. The exact payout percentage this works out to depends on what token package the user paid for. Tokens can cost anywhere from $0.16 to $0.20 apiece, which works out to anywhere from a 50 to a 62.5 percent payout. Not bad!
Finally, Cam4 is known for being welcoming to new models. They have a mentorship program where you can get coaching from their top models. This service isn't free, but it can be well worth the investment if you're just starting out.
Average monthly earnings: $4,500+
Payout percentage: 50-62%
Daily model payouts
Mentorship program for new models
BongaCams

BongaCams is where it's at if you enjoy being a true public performer. They're the #2-ranked cam site on the web in terms of traffic. They also offer one of the better payout percentages, ranging anywhere from 60 to 90 percent depending on what token packages the users bought.
So, why isn't every cam model flocking to BongaCams? The reason is that the site is only useful for a certain type of performer. The interface is built to support a freemium model, with lots of tip-supported public shows and interactive toy shows. You can technically host a private or group show, but the features are barebones. More to the point, BongaCam's users generally don't like that kind of thing. If you prefer working with a single high tipper to performing for a crowd, BongaCam might not be right for you.
That said, if you're the kind of exhibitionist model who likes to show off in public, you're looking at a great cam site. Keep the users happy, and the tips will keep on coming.
Average monthly earnings: $4,000+
Payout percentage: 60-90%
Great for public and interactive shows
Large user base
Stripchat

Stripchat is possibly the best single cam site online for new models. To begin with, they offer a 60 percent payout, and they pay models weekly instead of biweekly. But more importantly, new models get boosted to the top of the rankings for their first 2 weeks on the site. This means you won't get stuck buried on the back page for eons, so it's easier to build an early audience.
The downside here is similar to the downside of BongaCams. Stripchat's user base is trained for freemium shows that are based around tipping and interactive toys. If you're good at getting viewers to tip, this can earn you a good amount of money. If not, you might find yourself struggling. That said, the average Stripchat model earns just over $4,300 a month, so somebody is making it work.
Stripchat is a smaller site, but it's growing at a rapid pace. This is another reason for models to join now. If you can build your audience early, it may be significantly larger in a year or two.
Average monthly earnings: $4,300
Payout percentage: 60%
Front-page access for new models
Great site for public and interactive shows
Streamate

While BongaCams and Stripchat are all about public shows and tipping, Streamate is all about private shows and intimacy. As a matter of fact, explicit sexual content is forbidden in public chat. At most, you can pose seductively in lingerie and invite users to a private show. If you'd rather have a chat and a wank with one guy than bare yourself to the general public, Streamate is well worth checking out.
As is fitting for a more personal, intimate site, Streamate also looks out for their models' privacy. Not only can you block specific users, but you can block entire cities, states, and geographic regions. This is useful if you'd rather your family didn't know about your new camming career.
The payout percentage for most Streamate models is 35 percent, which isn't great, but also isn't terrible. Studio models earn only 30 percent, but then again they tend to get more viewers. The good news is that users pay in cash, so you don't have to do any complicated math. If your rate is $2.00 a minute, you'll earn $0.70 a minute. No need to worry about what token package the user bought.
Average monthly earnings: $4,000
Payout percentage: 30-35%
Designed for private and group shows
Models can block users by geographic region
Similar Articles