Are Free Token and Credit Generators Legit or a Scam? (2023)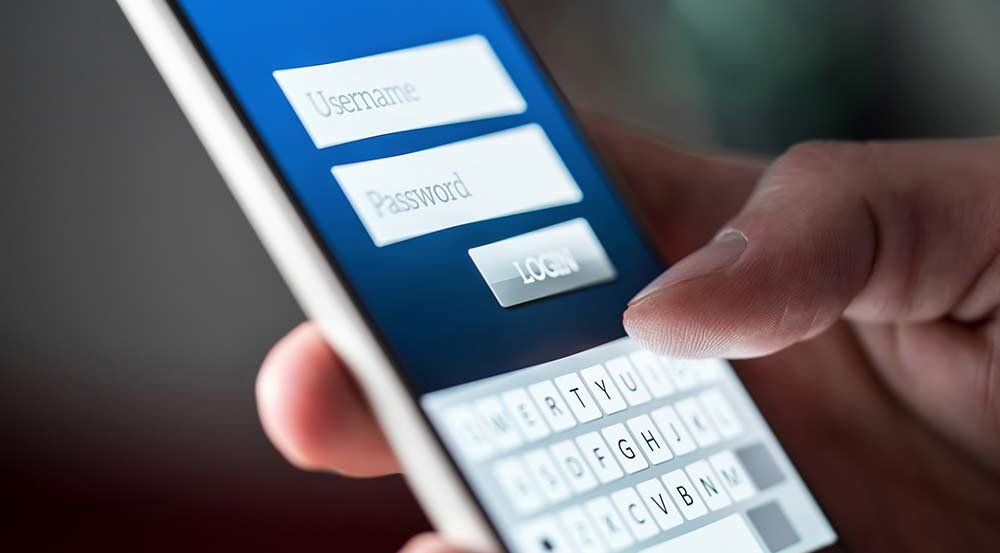 Beating your meat. Rubbing the pink eraser. Spanking the monkey. Buttering your muffin. Doing the hand shandy. Fighting the one-eyed yogurt slinger. Popping the clam open. Masturbation. Everyone does it, and cam sites are there to help us out. The downside? Most of them cost money, charged in the form of "credits" or "tokens".
You've probably seen some websites claiming to offer free tokens for your favorite cam sites. Sounds too good to be true, right? Well, there's an old saying that says "If it sounds too good to be true, it probably is." In reality, most of these websites are scammers, trying to steal your money or personal information.
Look, we get it. You're horny. That's what these scammers are counting on. When you're horny, it's easy to let little things like "critical thinking" fall by the wayside. You just want to see someone naked, damnit! Well, calm your boner. There are good ways to get free cam tokens, and we'll talk about them. They're just not too good to be true.
But first, let's take a look at the scams.
The Scam: Add Free Tokens to Your Account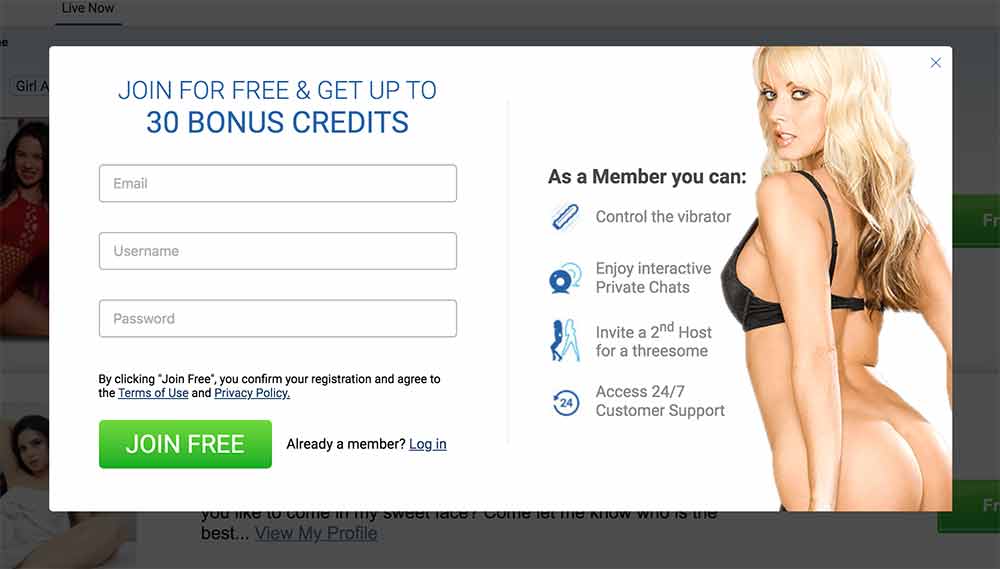 Many scam sites claim to be able to add free tokens to your cam site account. Just enter your login information, and presto, you get 5,000 free tokens. Often, these sites offer various guarantees. They tell you your information will be totally secure, or that your account will never get blocked. How courteous of them!
Think about this for a second. Who is offering these free services? Is there someone out there with a heart of gold, constantly circumventing security measures on major sex cam sites, just so strangers can jerk off for free? No. The porno version of Robin Hood is nothing but a fantasy.
In reality, these scammers are just trying to steal your personal information. In the best case scenario, they add your email to a list, and you get bombarded with spam. In the worst case scenario, they steal your login information and hijack your account. Depending on how much information you've shared with the cam site, they might gain access to your address, your phone number, or even your credit card information. In other words, this is an identity thief's wet dream. You wouldn't hand your wallet to a total stranger. So don't give them your login information for any site, much less a cam site.
But let's say you actually receive those 5,000 free tokens. Surely you've struck gold, right? Not so fast. Cam sites are used to dealing with security issues. Do you think they're not going to notice that your account suddenly got a bunch of free tokens? Rest assured, they will, and they'll bring the ban hammer down on you. Avoid these scammers at all costs.
The Scam: Buy Access to a Gold Account
Another common scam involves websites who offer access to a gold account. You'll often see this on sites that sell "warez", or stolen login information. "Pay us $5.00," they say, "and we'll give you a login and password for an account with 5,000 tokens." Sounds like a dream, right? Not quite. In reality, you're almost certainly getting scammed.
Look at this realistically. If someone has an account with 5,000 tokens, why would they sell the login info so cheaply? The answer is that they wouldn't. In fact, the account information has been stolen from somebody else. Not only is stealing someone's login information illegal, it's also the wrong thing to do. And this is assuming the login information is even legit.
Think about it. You're obviously dealing with a thief. The question is whether they're stealing from a paying cam site customer, or whether they're stealing from you. Hand over your credit card number, and you might just get what you paid for. Then you'll find that someone in Nigeria is racking up charges on your card. And if you pay them in cryptocurrency, forget about getting anything for your money. Cryptocurrency transactions are untraceable. The "seller" will disappear like a fart in the wind, taking your hard-earned money with them.
The Scam: Install Our Browser Plugin!
Perhaps the most dangerous cam site scam is "free" software or a browser plugin. These scammers will claim that their software has a password generator that gets you instant access to a website. We hope this goes without saying, but you should never, ever install software from an untrustworthy source. And anyone claiming to give you free stuff is not trustworthy.
Here's how this scam works. You install software or a browser plugin, and it will generate passwords that get you access to free tokens. Or that's what the scammers claim. In reality, the programs don't work. At least, they don't work for you; for the scammers, they work just fine.
These apps and plugins aren't actually designed to generate free passwords. They're designed to steal your personal information. They install spyware on your computer, which can take a variety of forms. It might steal your logins and passwords for other websites. It might be a keylogger, which is a program that tracks everything you type. At best, you'll spend the next hour running your antivirus software and restarting your computer. At worst, you won't even realize there's an issue until you see mysterious charges on your bank account. We can't stress this enough: never install software that claims to generate free passwords.
The Reality: How to Get Free Webcam Tokens
So, how do you get free, legitimate webcam tokens? It depends on the cam site. Different sites have different methods, requirements, and packages. Here's how to get free tokens on the web's most popular cam sites.
How to Get Free MyFreeCams Tokens

MyFreeCams is in business to make money, both for themselves and for their models. As you can imagine, this means they're not giving much away for free. If you want to get your hands on some tokens without spending any cash, you'll need to do a little bit of legwork. In MyFreeCams' case, this means referring a friend.
So, how does this work? It depends on your account status. If you've already spent money on MyFreeCams, you're a premium user. If not, you're a free user. Either way, just click the "My Account" link in the right-hand menu. That will bring up a popup with various options. In that window, you'll see a "Bring a Friend" link. Click that, and you'll get a custom URL that you can send to your friends.
When your friends sign up through that link, you'll get upgraded to a premium account if you're a free member. And if you're a premium member, you'll get 20 tokens when your friends sign up, plus 200 free tokens when they make their first purchase. This second feature still works if you're a free member. Your first friend who signs up will upgrade you to premium status, and each subsequent friend will net you free tokens. Share this link with 5 friends, and you can net yourself 1,100 tokens, all without spending a dime.
You can also get MyFreeCams tokens by becoming a model. Perform your own shows, then turn around and spend those tokens on other shows. Obviously, this is only a good option if you have an exhibitionist streak. On the other hand, you were going to jerk off anyway. Why not get paid for it?
How to Get Free Camsoda Tokens
Camsoda is one of the web's most popular cam sites, but they're always looking for ways to attract new members. To sweeten the pot, they offer you a few ways to earn free tokens.
The first method is the easiest. Just sign up for a free account, then click the button to buy tokens. Select the credit card payment option, and you'll see a link that offers 50 free tokens. Click that link, and you'll be prompted to enter your credit card information. You won't actually be charged, but you'll get a cool 50 tokens for your trouble. Is this a huge amount? No. But it's enough to get you started.
The second method is to sign up for a paid account. Now, this costs $19.99 per month, so it isn't actually "free". However, a monthly membership includes 200 tokens. This means you're paying the going rate. So how is this free? Simply put, you get several extra benefits from a paid account. Ads will disappear, you can send private messages to models, and you can tip or chat anonymously. You can even mute the tipping chime, which means you can focus on the model's sex noises instead of on other users' tips. So you're getting way more bang for your buck than you'd get by simply purchasing tokens.
As with most other cam sites, Camsoda also allows you to earn tokens by performing. Whether or not this is a good idea is entirely up to you.
How to Get Free LiveJasmin Tokens

When it comes to cam sites, LiveJasmin is the gold standard. They're not hurting for paid users, so it should come as no surprise that they're a bit stingy with free credits. But still, there are a couple of ways to earn them. The first is to create a free account, then click the link that says "Get Credits". At first, you won't see any free options. That's okay. Just click the red X in the top right corner to close the popup window. Suddenly, you'll see an offer of 9.99 credits for free. You'll have to enter your credit card information, but your card won't be charged. Admittedly, this is a small amount of credits, but it's enough to tip a model a few times and get your rocks off.
As before, you can earn LiveJasmin credits by becoming a paid model. All you need is a bank account, government-issued ID, and a willingness to get naked in front of strangers. This isn't a good choice for everybody. But if you're on a short budget, it's a way to earn free credits, or even turn your wank session into cold, hard cash.
Free Webcam Tokens: The Money Shot
As you can see, there's no magic wand you can wave to get hundreds of dollars worth of free tokens on any website. But even the largest cam sites offer a few bonus perks to let you wank for free. Whether that means a referral program or a simple credit card verification, there are legitimate options out there.
But stay away from cam site hack sites. They might want your personal information, or they may just steal your money. Regardless, they don't work. Sticking with legitimate options is the online version of safe sex. You can jerk off without worrying about your privacy — or your bank account.
Similar Articles