Adult Web Hosting (2023)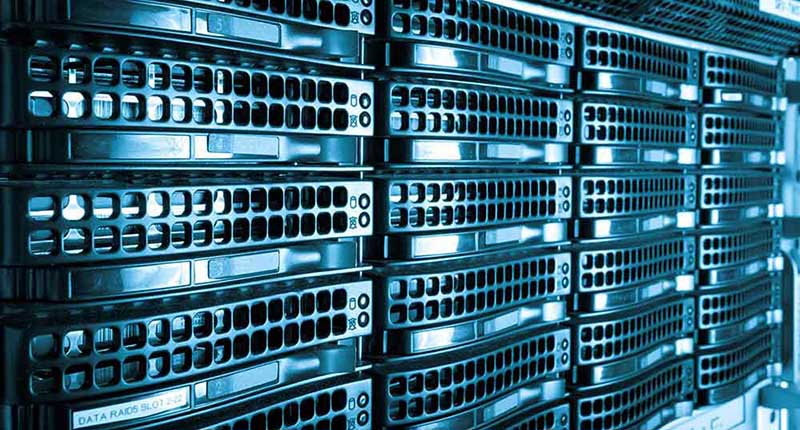 In the modern age of adult websites, it can be tempting to get into the business and set up an adult site. However, when you set up your website, you are denied time after time by hosting services that don't want your website on their servers. You think of giving up but decide to give it one last chance. And luckily, you have found your way here.
Here you will find five hosting services that allow adult websites on their servers. Broken down by their pros, cons, and features, you can find the best hosting site for your needs in this list.
Quick Navigation
HostGator

Founded in 2002 in Houston, Texas, HostGator has quickly risen to the top of hosting services for good reason. With over 10 million domains trusting them and 850+ employees, they can offer 24/7 support and stable hosting. So if you are looking for a hosting site for your adult website, HostGator should be number one on your list.
HostGator Features:
Install WordPress with 1-click;
Free email accounts;
Free SSL Certificate;
cPanel dashboard available to manage your hosting plan;
24/7 customer support;
99.9% uptime guarantee;
Pros:
Great Uptime: HostGator provides 99.99% uptime for all the domains they host for. On top of that, if your uptime is lower than that, they will give you a free month's credit to make up for it.
Moneyback-Guarantee: Is moneyback important to you? If so, HostGator has a great money-back guarantee of 45 days.
Billing Cycles: Do you want to run your website for a few months or years? Doesn't matter because HostGator lets you choose monthly or yearly billing cycles.
Site Migration: They offer free site migration during your first 30-days of signing up.
Cons:
Expensive: HostGator costs more than most hosting sites, though you can slightly cut back on those costs by choosing the annual plan.
Constant Upselling: When signing up for a hosting plan, you will be offered many additional services you may not need, so make sure to uncheck them.
DreamHost

Another top-tier hosting service, Dreamhost, is one of Wordpress.org's official server hosts and provides easy-to-use hosting. If you are looking for a simple and easy web host for your adult site, then DreamHost could be the host for you.
DreamHost Features:
Free domain and domain privacy;
SSL Certificate;
Unlimited bandwidth and storage;
cPanel is easy to use;
Pros:
Award-Winning: PCMag gave Dreamhost their Reader's Choice award for best business hosting and has received hundreds of positive reviews from users.
Daily Backups: Dreamhost hosting plans all come with automatic daily backups to help keep your site safe.
Free Domain: When you sign up for a hosting plan with Dreamhost, you will receive a free domain with domain privacy so no one can see your contact information.
Bills Monthly: You will have to pay monthly when purchasing a Dreamhost hosting plan.
Money-back Guarantee: Dreamhost has one of the best money-back guarantees on the market, with an astounding 97-day policy. That is right! If you decide to take down your adult site within 97 days, you can get your money back!
Cons:
Support-System: If you want immediate support for your problems, Dream Host is not your hosting service. Their live chat has set times and uses an email ticket system for problems.
No Free Email: Unlike most hosting plans, Dream Host does not offer a free email account when you sign up with them. You will have to pay an additional $1.65/mo for an email address.
Hostinger

A newer name in the hosting business, Hostinger can still be a great choice for your adult website. They are fast-growing and offer good customer support and low prices to all their customers. It has stable servers, can handle traffic spikes, and keeps running well.
Hostinger Features:
WordPress Auto Installer;
Website acceleration;
Cloudflare CDN;
24/7 Live Chat Support;
Free SSL Certificate;
Git Access;
Pros:
Cheap Hosting Plans: If you do not have the money to purchase an expensive hosting plan for your adult site, Hostinger offers cheap hosting plans for you.
High-End Performance: Normally, one would expect low-quality hosting for how cheap Hostinger is, but their performance is excellent. Great Customer Support: Hostinger offers great customer support with their hosting plans.
Cons:
Limited Plan Options: Since they have such cheap hosting plans, there are limits placed on their entry-level plans. However, they offer plenty of options to upgrade over time as your website grows.
Weekly Backups: Instead of daily backups, Hostinger only offers weekly backups for your website, which could lead to data loss.
Vice Temple

When it comes to adult website host services, Vice Temple is one of the best because it is designed specifically for adult sites. With plenty of features and cheap prices, you can grow your site easily and without breaking your wallet. So if you want to run an adult site and great hosting, go with Vice Temple!
Vice Temple Features:
Domain services like .xxx for your adult site;
Free SSL Certificate;
99.99% Uptime;
Regular automatic backups;
Unlimited traffic;
Storage between 15 - 180GB;
Pros:
Easy Upgrading: With Vice Temple's one-click upgrade feature, you can upgrade your website whenever you need easily and quickly.
Application Installer: Like their upgrade feature, they have a one-click application installer.
Data Privacy: When you use Vice Temple, you receive full data privacy for your domains to keep you and your data safe from prying eyes.
Cons:
Trial Period: There is no trial period for Vice Temple, but they have a money-back guarantee if you dislike their services.
Phone Support: No phone support is available, so do not expect your problems to be solved immediately if they arise.
Tmdhosting

While Tmdhosting does offer hosting for adult sites; it is not the best option out there if you want to run a large, well-functioning website. They offer low prices, but you can get just as good of prices from Vice Temple and other web hosts. So if you want to run an adult site that will get a lot of traffic, Tmdhosting is not the web host for you.
Tmdhosting Features:
Free access to Weebly site builder;
SSL Certificate;
Unlimited storage and bandwidth;
Free domain;
Unlimited email accounts;
Pros:
Pricing: Tmdhosting prices are quite low, so if you are on a tight budget, they can be an okay option.
Security Tools: You can access many free security tools with Tmdhosting.
cPanel: The cPanel is incredibly easy to use and is designed to be intuitive for users, unlike some web hosts that have complicated cPanels.
Customer Support: Like most web hosts, Tmdhosting offers great customer support, which is available 24/7 to solve your problems.
Cons:
Renewing: When renewing your hosting plan and domain services, the prices normally are double what you originally paid.
Response Time: While Tmdhosting has a good response time, it is much slower than the other host services on this list.
Dedicated IP: If you decide to go with shared hosting for your adult site with Tmdhosting, you can not get a dedicated IP.
Similar Articles